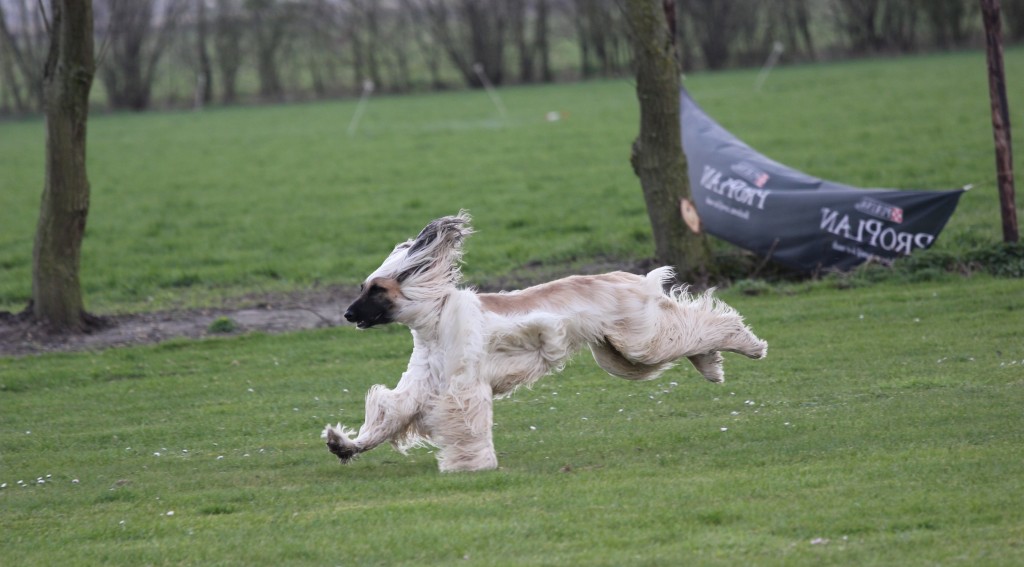 On 23 March. We had a CC2000 party again. Since it could not on another date, it was this time on a Sunday. Unfortunately, it also coincided with a coursing in Belgium and the show in Leiden. The number of hounds that was signed up for our party was not smash hit high but this allowed Simon to put a nice long trail away, time enough! This time We were a guest at the group, a location where the two annual Greyhounds Show had been held by the wind dogs. There is plenty of space to camp and the field that is next to it is sufficiently large. Most of the trees that were around the field were harvested and because of this, large passageways were created between the two fields and the field was not so enclosed. On Saturday afternoon we arrived in the pouring rain. Waiting until the mood was over, was not an option so quickly the awning was zipped to the caravan and put everything in its place. By two, it was dry and a watery sun broke through. Nice weather to take a walk while Simon and Gert Jan would explain the route. You can walk around the area without the hounds having to go to the belt. At least, the one who does not hunt, so Calhoun and Brandir on the line. Cody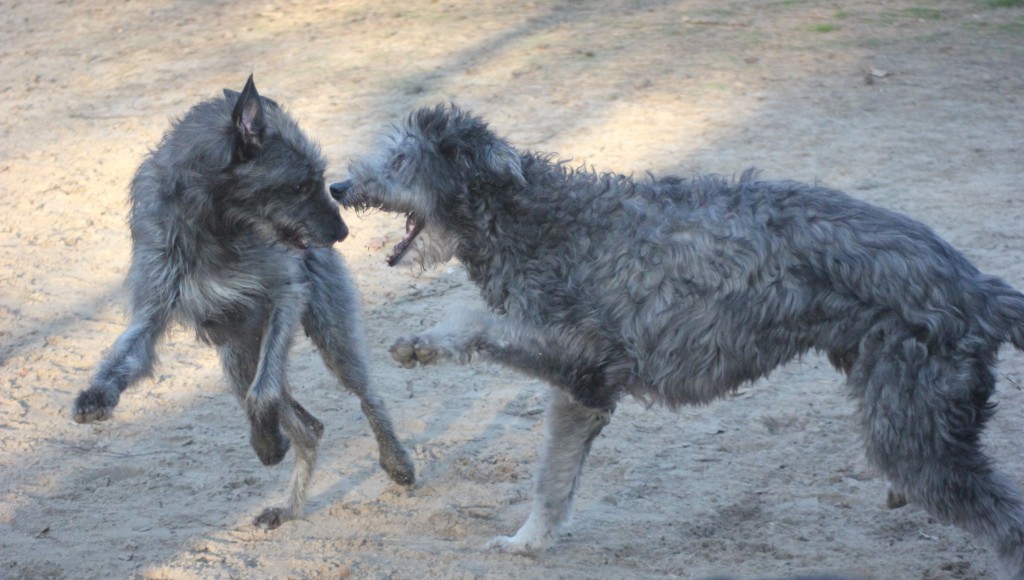 was very much in his sense, he regularly passed Gehuppeld and challenged Brandir to play. Unfortunately, this is not as good as he is sitting on the leash. That Cody is still well fit with his almost 11 years shows from these pictures that are taken a few days earlier.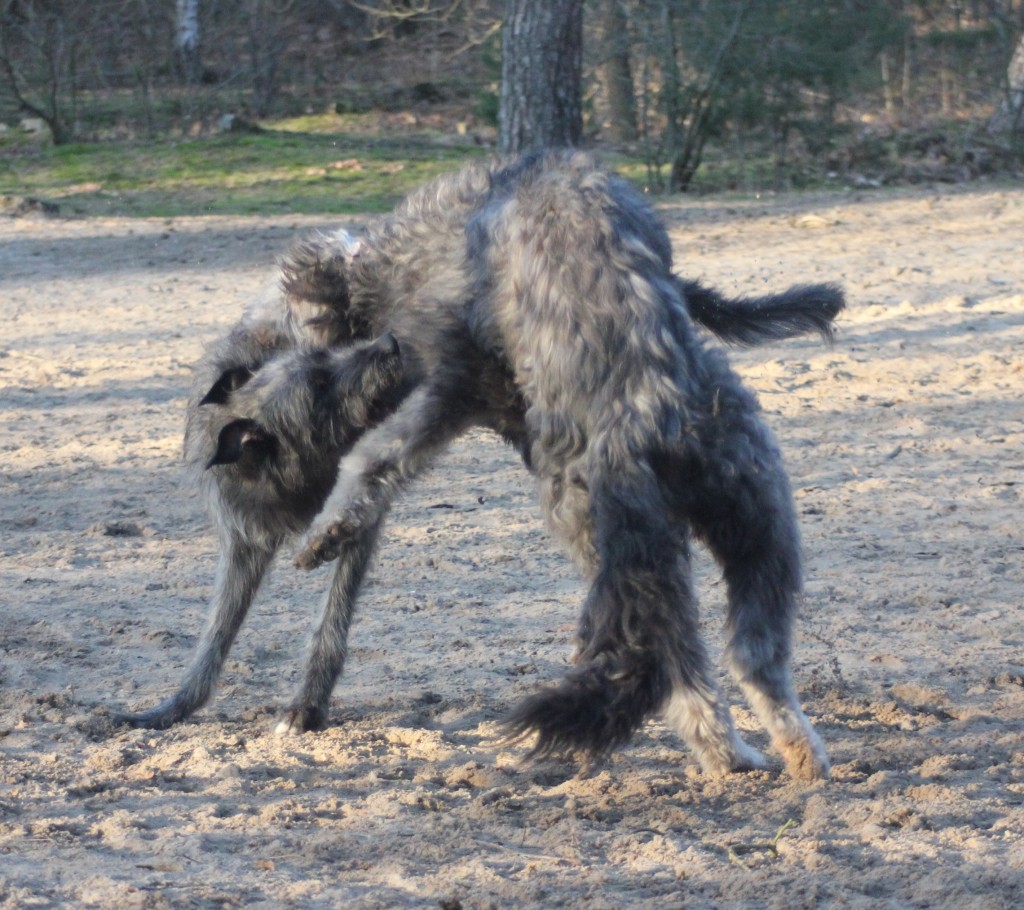 When it came on, Cody Brandir was still the boss! At the end of the day I walked a nice piece with them and again Cody showed himself fit and happy.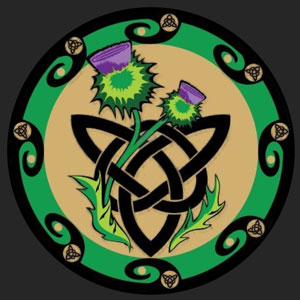 Sunday morning from the feathers, the sun was shining and it looked much promising. Soon the hounds give food and own breakfast. Cody showed himself tired. He also absolutely didn't want to eat. Perhaps he had done too much yesterday, after all, he has been around for almost 11 years! Slowly the participants trickled in and in the end I still had 34 coursing hounds on my skin paper. Els and Emrah were also there with their new Slough puppy Gabr. What a wonderful little guy! Enthusiastically he went behind his "rabbit"!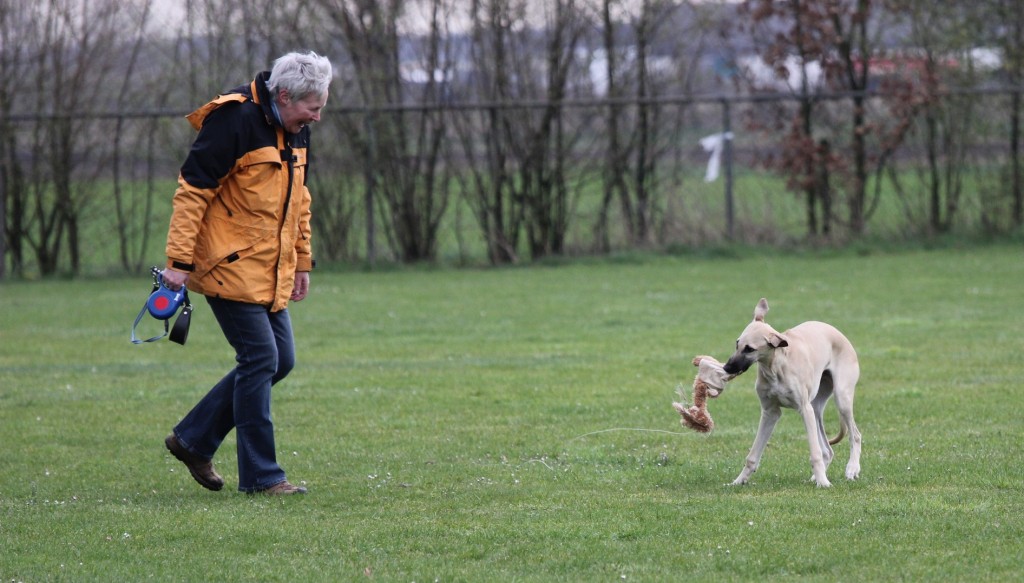 There were a total of 5 puppies, 2 of about 6 months and 3 of 3 months, who have put their first coursingstapjes on this day. Hopefully they will all do well in the future! Unfortunately, in the course of the morning the sun disappeared and there was a big cold wind. I had been looking at Cody orphans a few times and saw that he was getting worse. His heart rate was very high and irregular, actually fluttered it but what and he was also stuffy. I made an appointment with a vet through the lady who was in the canteen and I could go there an hour later. Soon you will have to walk Calhoun and Caintha so that they would be happy and happy, and Hamza, Cody in the car and away. The vet found a very high temperature which is of course very dangerous in combination with the fluttering heart and the high age. Cody got two injections and the doctor hoped it would help. When I returned, I left Cody in the car because it was pretty warm in the awning. In the course of the afternoon Cody wanted to get back in the awning and on his stretcher and seemed to be revamping something, not much but he looked a little brighter and was no longer so stuffy.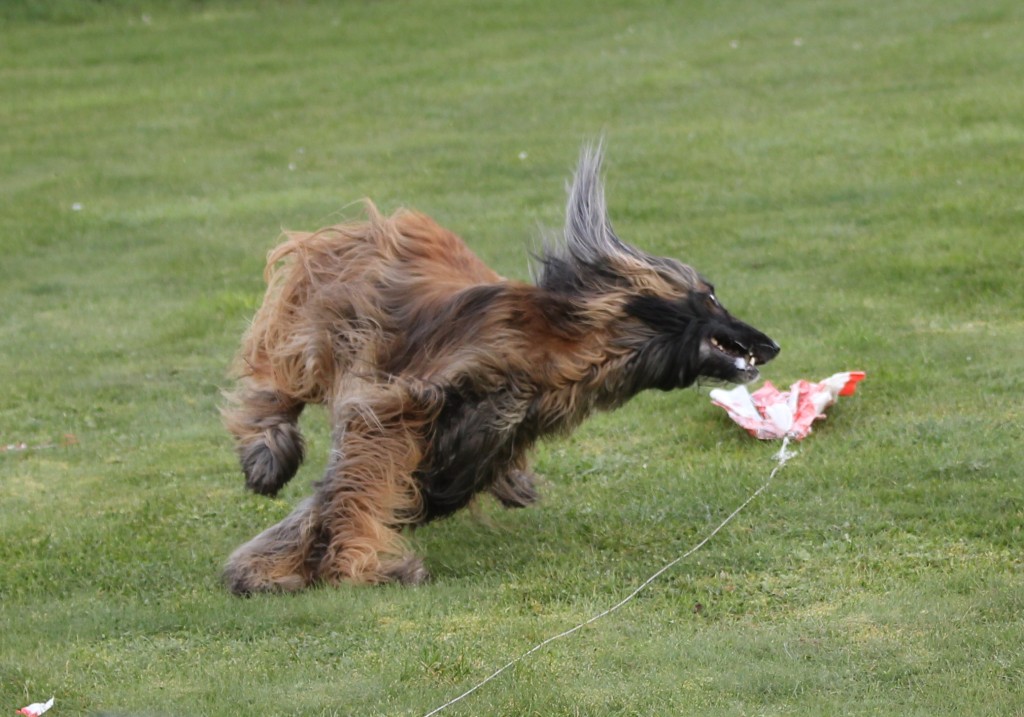 Against Threes, the last hound had walked and we could clean up everything, again in the rain. After that, we had a nice drink with some people and then we had to break the awning again, pack and go. Cody lay relaxed in the car, until just before Tilburg he started to squeak a bit. Luckily there was just a parking lot and I could sit in the back of him. Cody relaxed again and lay quietly. Moments later, he beeped again and I noticed that it really did not take him well and said Simon to call the vet that we were coming. But… It didn't have any more. Cody blew out his last breath. Brandir crawled in a corner, Caintha lay with big eyes to watch her brother and I, I could only hold Cody and whipped him listening that he had to do his brother Cavanaugh, sister Coney and mother Amy the greetings.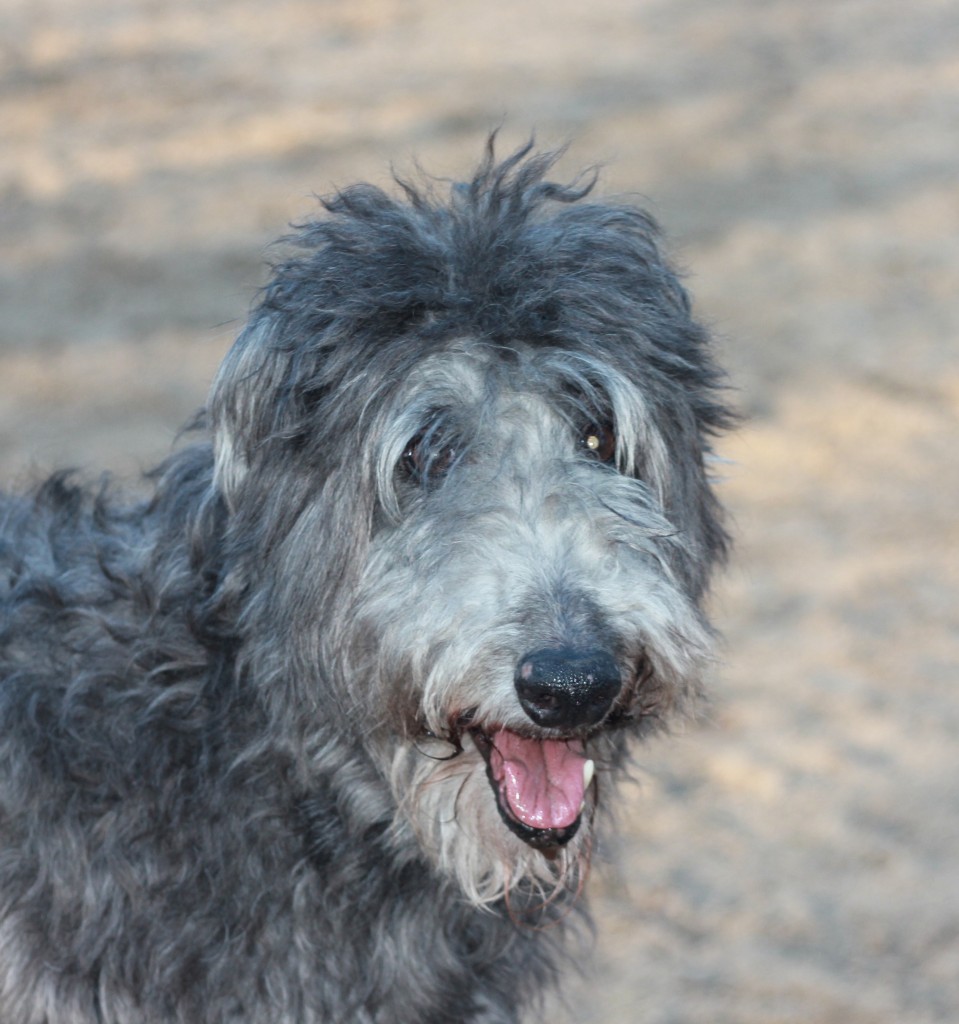 26-03-2003 Commander Cody O'Cockaigne 23-03-2014