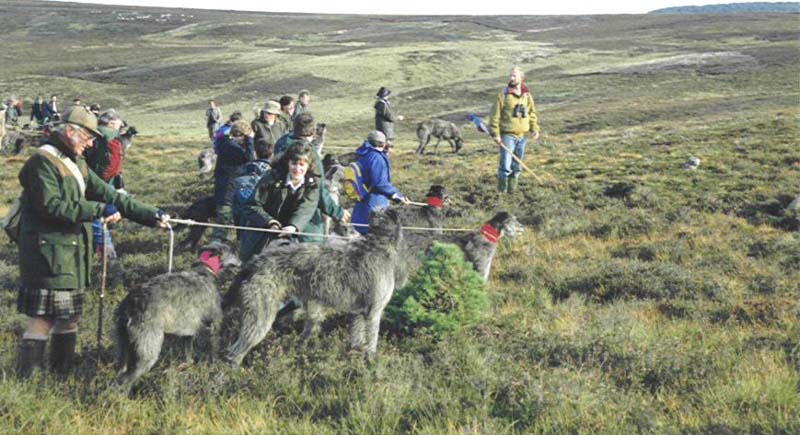 Through our lives with the Deerhounds, a number of other hobbies have arisen. Simon is going to focus on the coursing; he is an international coursing judge, regularly sets out a parcours and is lure-operator. So he is also active during the many weekends that we are away with the Deerhounds to coursings abroad.
He even acted as "Flagman" during a live-coursing in Scotland.
This means that he had to raise the red or white flag after the jury had given which Deerhound had won, to make it known to the participants.
Since 2000, we initially organize with Nell Bildstein, Henk Ros, Henriette Bodengraven and Chris Bekker, a few times a year a coursing-day. We then did this for a number of years with Jacqueline and Gert-Jan Lagarde and currently Maarten and Monique Colders are our partners. This takes place every time in a different, as natural as possible location. Participants can let their "hound" run alone or with several at the same time, a small piece or the whole trail which is usually a little longer than 1000 meters. It is absolutely not a competition, the pleasure of the "hound" and a pleasant day are paramount.  You may participate in these CC2000 parties by invitation. (CC stands for Casual Coursing)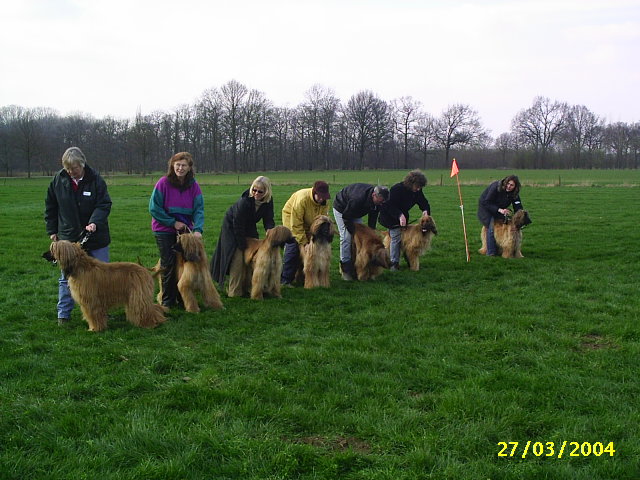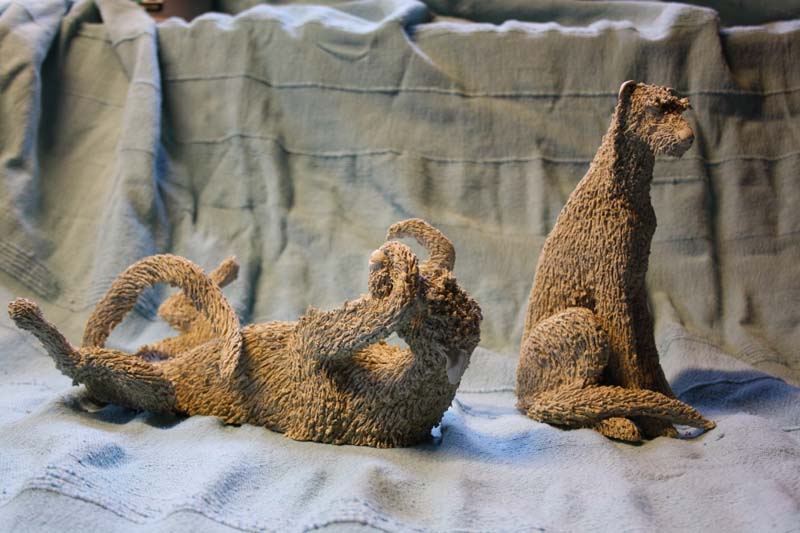 Years ago I started to create sighthound figurines from clay. In first instance of course Deerhounds but In the meantime all the sighthounds. These ceramic figurines are unique as they are not cast. I make clocks, book supports, brooches, reclining and sitting "hounds".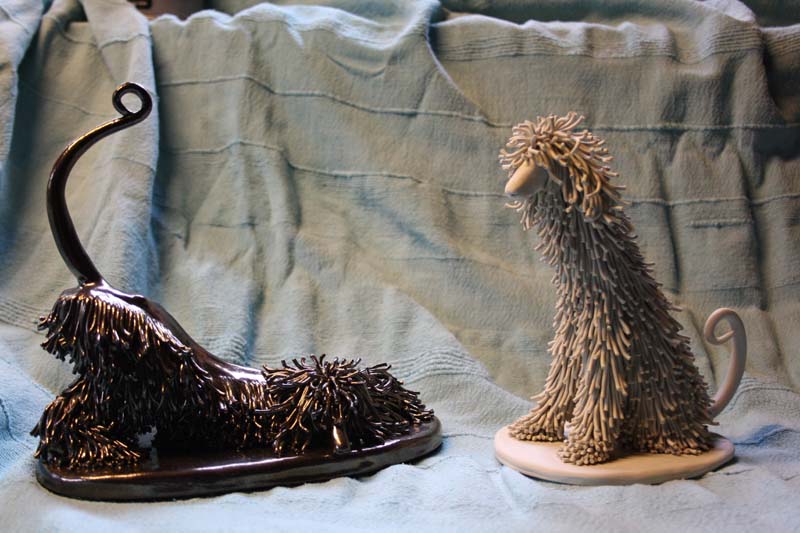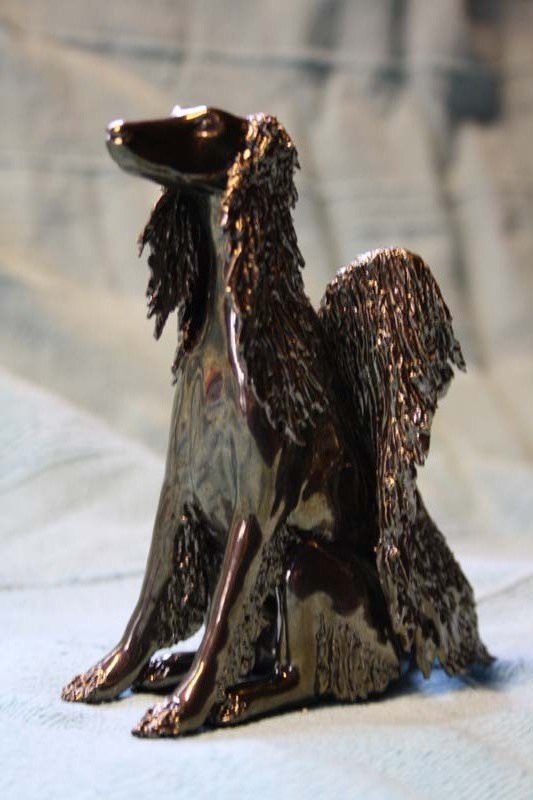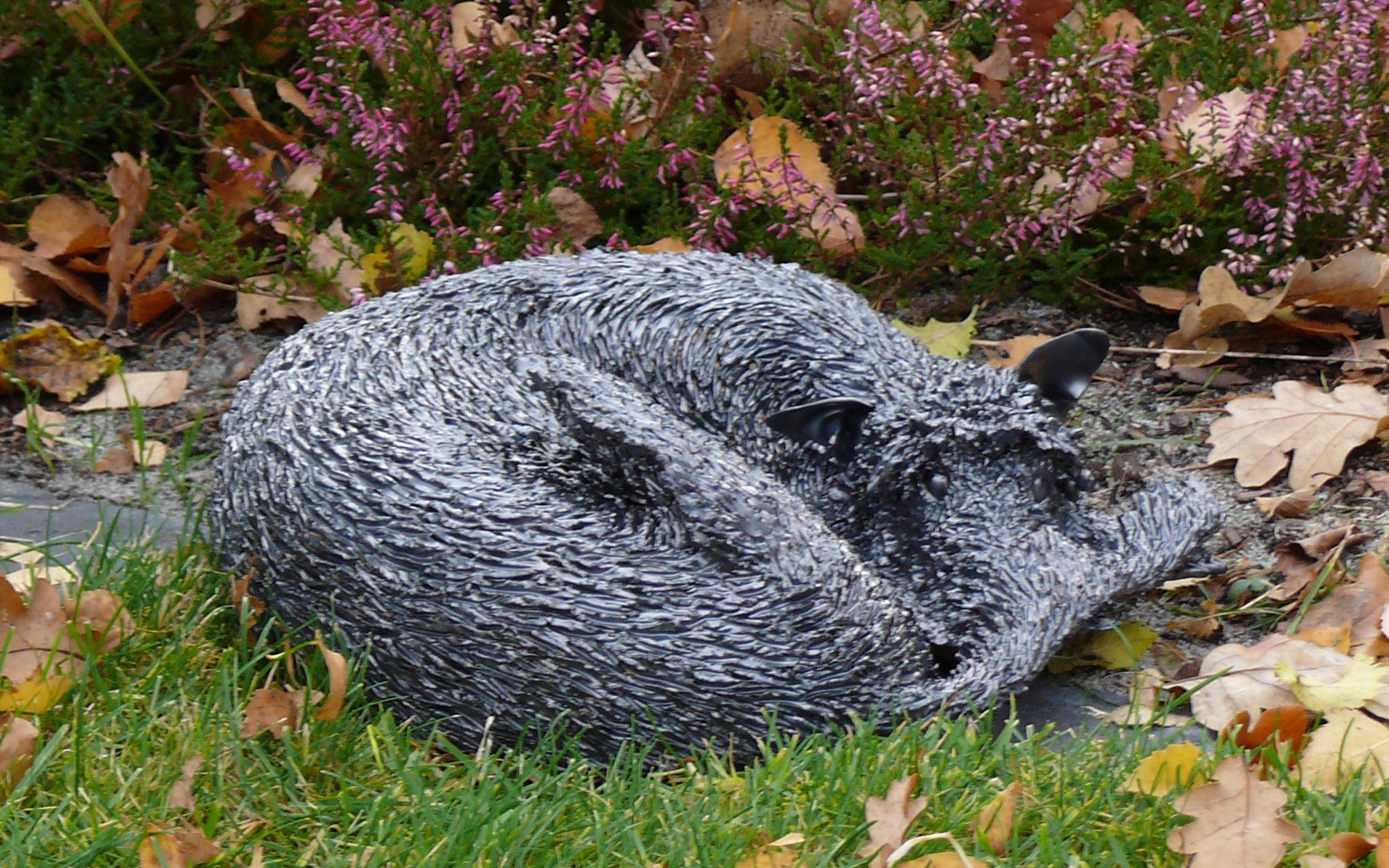 On the photographs partial still unglazed models. In recent years I only use metal glazes, old silver, bronze or copper enamel.
I am since 1999 a judge for the Deerhound, since 2008 for the entire Sighthound Group (FCI Group 10), from March 2014 for the Pharaohound, Cirnecco Dell'Etna, Podenco Canario, Podenco Ibicenco (all varieties) and the Podengo Protuguês (all varieties). And since 2015 I may also judge the Kritikos Lagonikos, Podenco Andaluz, Silken Windsprite and the Taigan.