Cinéad O'Cockaigne
Born: 06-03-1994
Died: 02-09-1999 due to Atrium Fibrilation/Cardiomyopathy
Coursinglicense: DEE31TC

Cinéad ran her first coursing on 18-06-1995 and her last on 30-08-1998. She has ran 19 competition-coursings and many funcoursings with excellent results. She obtained 1 CACP, 1 RCACP and 1 RCACIL.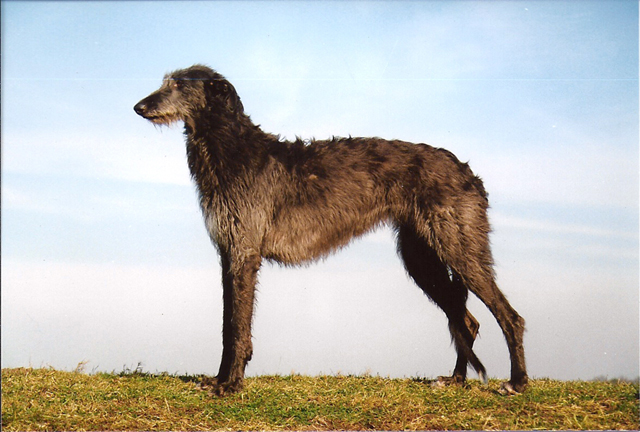 Show titles: Luxembourg Youth Champion, World Junior Winner ' 95, European Youth champion ' 95.
Cinéad was at 39 shows with the following results: 1 x VP1, 1 x VP2, 23 x 1Exc, 3 x 2Exc, 1 x 3Exc, 1 x 4Exc, 3 x 1VG, 2 x VG, 5 x CAC, 4 x RCAC, 3 x CACIB and 1 x RCACIB.
Cinéad had a wonderful character, she could laugh terribly and was always happy. When she got a chance, she sat down on a chair, typically Cinéad.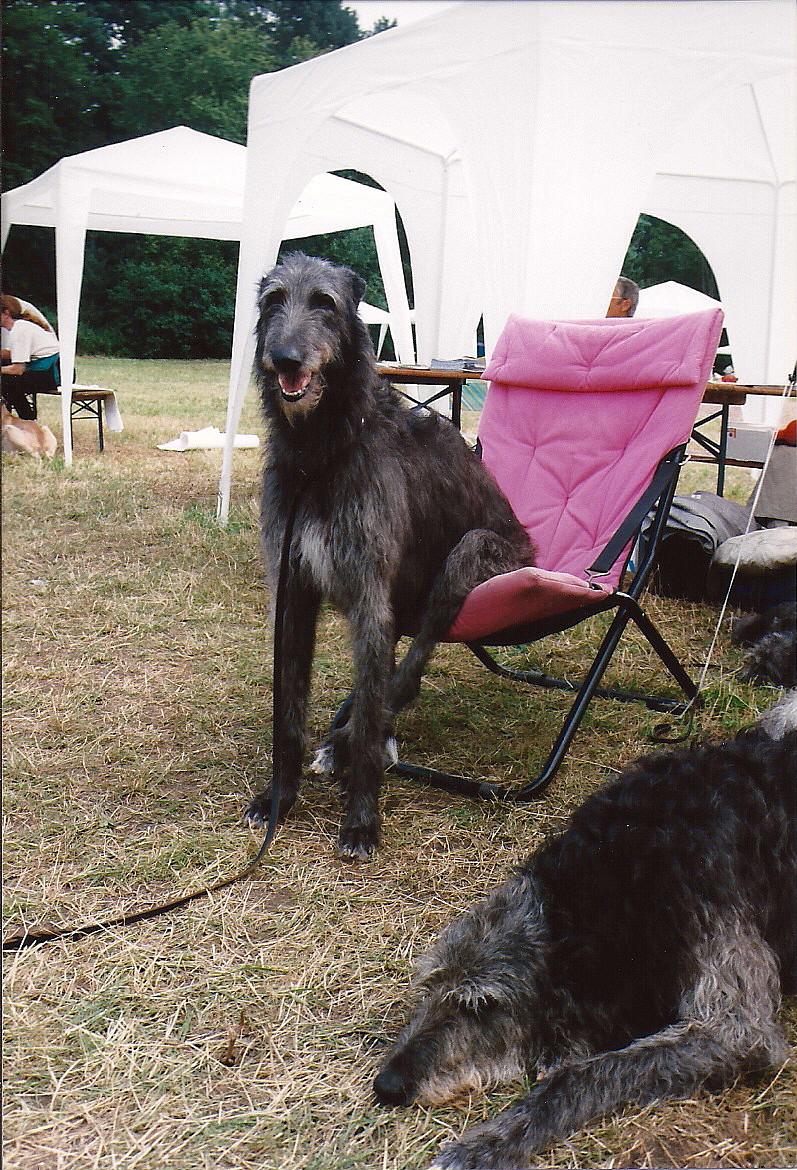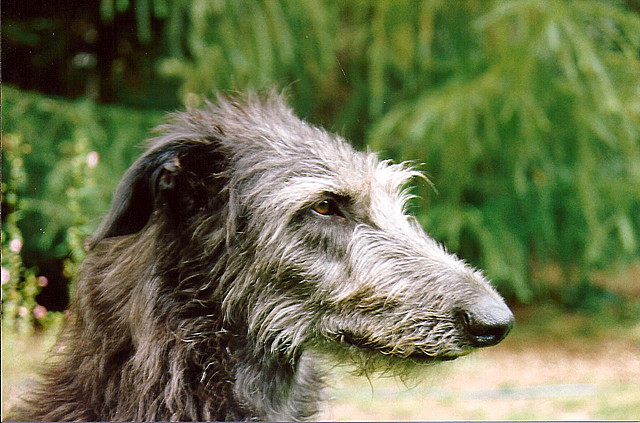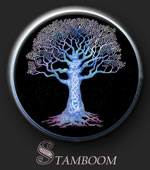 Cinéad had two brothers; Cardhu and Callan Kaj, and two more sisters; Cicely and Chadé. Cardhu died of heart problems, Callan Kaj to a combination of a light form of SLE and heart problems and Cicely and Chadé have been killed in a fire.
There is no breeding with Cinead.