Ch. Lousy Lennon vom Welzerberg
Breeder: Susanne Ottofülling
Born: 12-09-1991
Died: 04-01-1999    Lennon should be operated on a Hernia Perenialis. In advance we let his heart check (his heart was perfect) and during the further investigation the vet made a tear in the Perenium. This resulted in a huge infection in the abdominal cavity. We had to put Lennon to sleep two days later.


During his first coursing in France he was attacked by his 'partner', after that he did not want to run with another hound for the rest of his life. He only ran very well if no other dogs or people were present.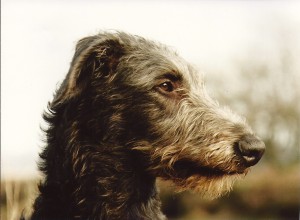 Where Lennon was very good at and also liked to do was obedience. He even obtained the GG1 diploma!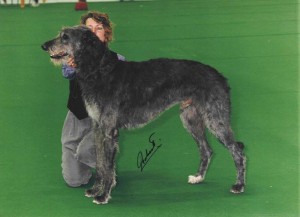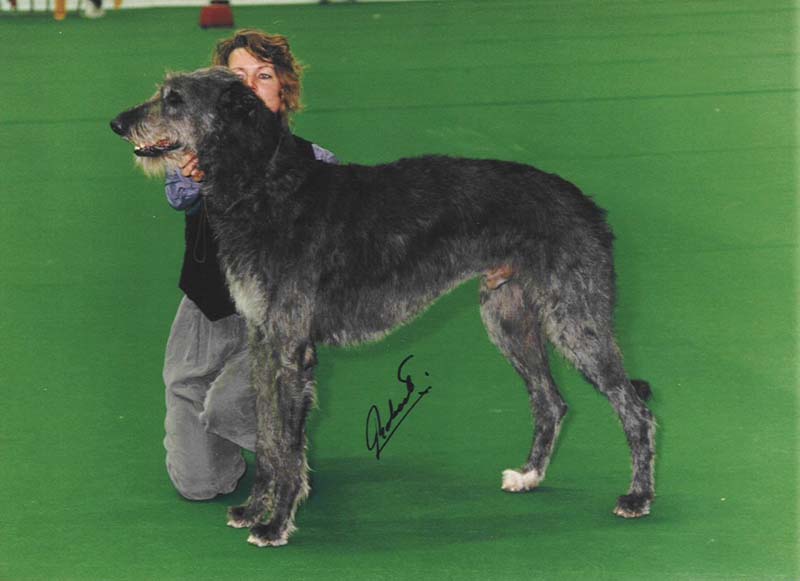 Titles: International-, Dutch-, German (DWZRV)-, Luxembourg-, Belgian-and Danish Champion, World Champion 1994, Belgian Winner 1995, European Champion 1996.
Lennon received the reserve CACIB during the World Shows in 1995 (Brussels) and 1996 (Vienna). During the Deerhound Jahresausstellung in Solingen in 1993, Lennon obtained the CAC and BOS under Cicely Cox.

Lennon has been showed 59 times with the following results: 28 x 1Exc, 14 x 2Exc, 6 x 3Exc, 1 x 4Exc, 1 x Exc, 1 x 1VG, 1 x 2VG, 2 x 4VG and 1 x G (one week after he became World Champion!), 12 x CAC , 5 x RCAC, 11 x CACIB, 2 x RCACIB, 12 x BOB, 1 x BIG1, 1 x BIG2 (World Exhibition Bern), 1 x BIS4 and he won two times the Clubmatch of KC 'De Baronie'.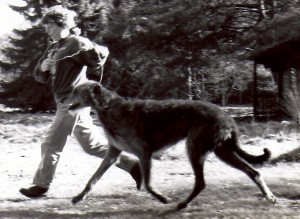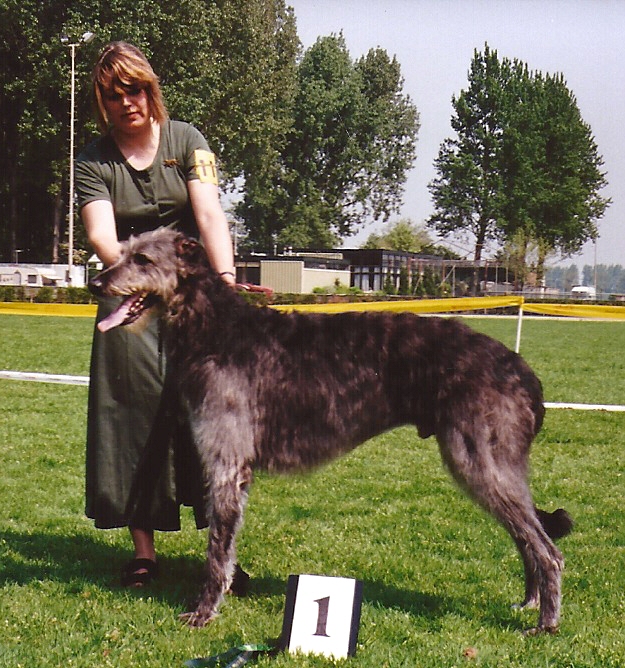 Lennon has produced two litters. One in Belgium  at Palantiri and one with mine Naughty Prudence of Dirty Mind. From this litter, Cinéad has continued to live with us and Cardhu has come back later.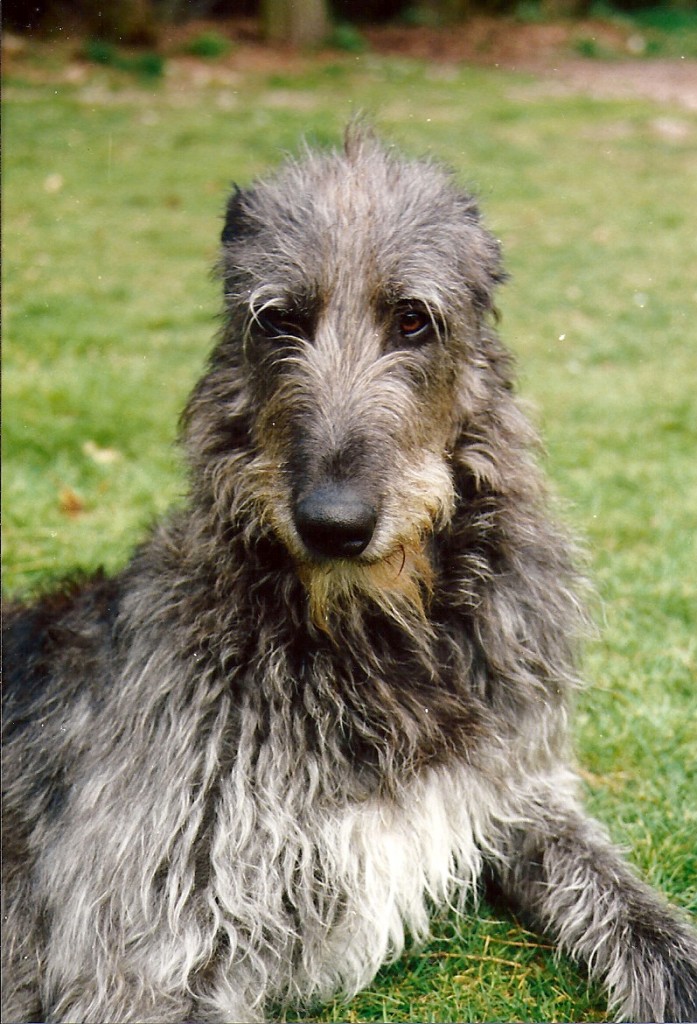 Lennon had a wonderful character, he was a true ' gentleman '.
Lennon was also called "the mayor" by some friends.