Update 1-8-2023: Coursing  results and Show- and Coursing calendars
21-2-2023: Recent – The test for DEPOH is available!
31-12-2022: Under The Deerhound-Diseases in the Deerhound-Bleeding disorders-Thrombotic Disease in Deerhounds
27-12-2022: the Dutch coursing calendar
24-12-2022: Picture's – Christmas Pictures and Just some nice Deerhound pictures.
********************************************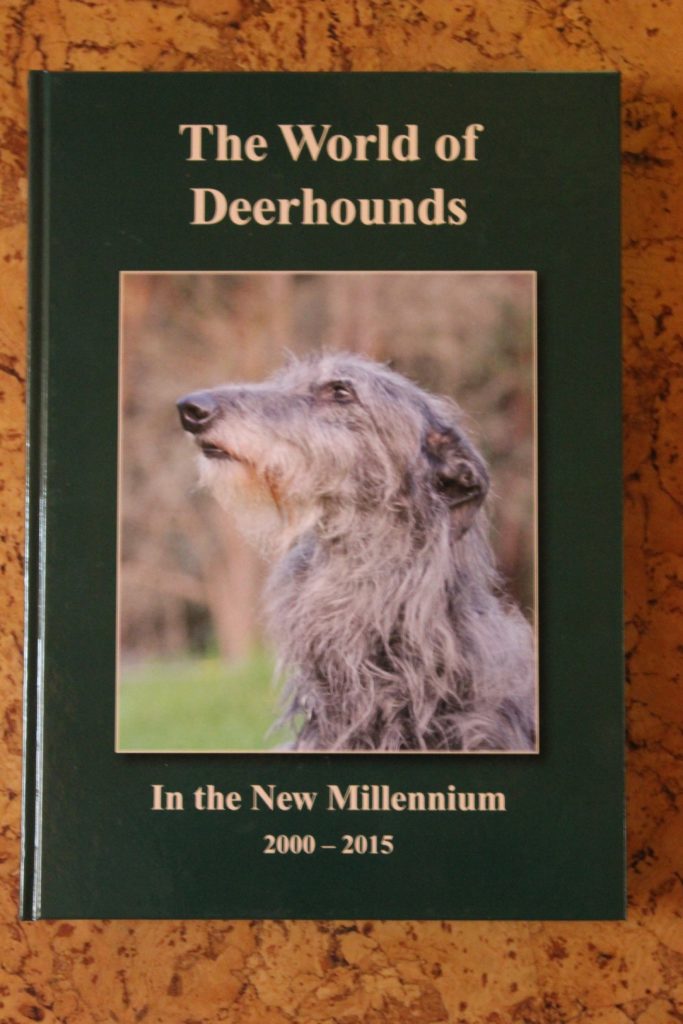 Still available;
"The World of Deerhounds" 
This book, 456 pages thick, includes the era 2000 to 2015. All champions, Deerhounds who have written history, club history and much more, are in it. All countries that have a little Deerhound history have made a contribution so it is a very interesting book. A real collector's item!
If you are interested, you can contact me via o.cockaigne@outlook.com
My thanks go to Sonja Hansen who is improving the German texts for me.
A number of texts have already been translated into correct English by Richard Hawkins and Vanna Condax, for which I thank you so much!
But it will take some time before everything is corrected and if you still encounter strange things or errors, I would like to hear that.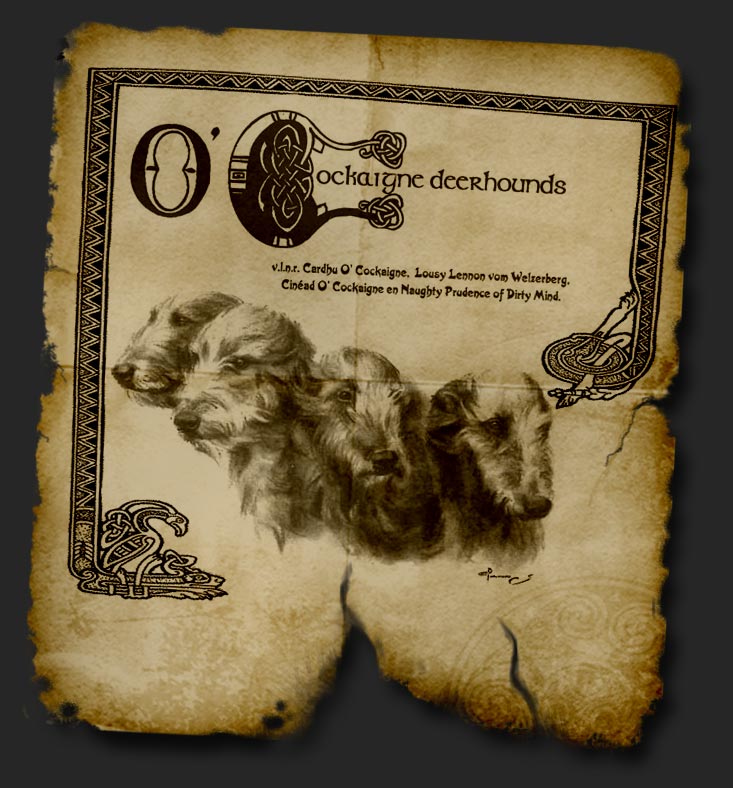 "O'Cockaigne" is the kennel name I requested, Caroline van Zanten-Boomgaard beginning 1992 to give our future Deerhoundpuppies a nice name.
The word "Cockaigne" or "Cockayne" is of origin medieval low Germanic and was written as "Kokenje" with the meaning 'sweet biscuit'.
Via the Old French – 'Pays de Cocagne' which literally means 'land of biscuits', it comes in the middle-English as 'Land of Cockaigne' with the meaning 'Land of milk and honey'.
And I say it myself; we and therefore our Deerhounds, live in 'Land of milk and honey' indeed.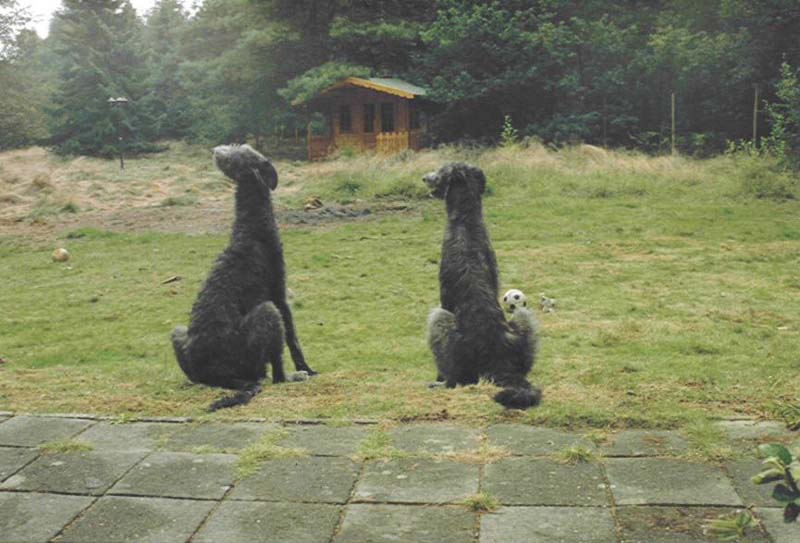 Would you like to write us? That can to C.Y. Van Zanten-Boomgaard, Oekelsbos 18, 4891 RL, Rijsbergen, the Netherlands
Would you like to call us? That can on phone nr. 0031-76-5323952
Would you like to email us? That can to o.cockaigne@outlook.com