Cwillyaigne O'Cockaigne    
  Born: 20-04-2005 died: 25-8-2012 during surgery to her broken lower jaw. Coursinglicentie: DEE55TC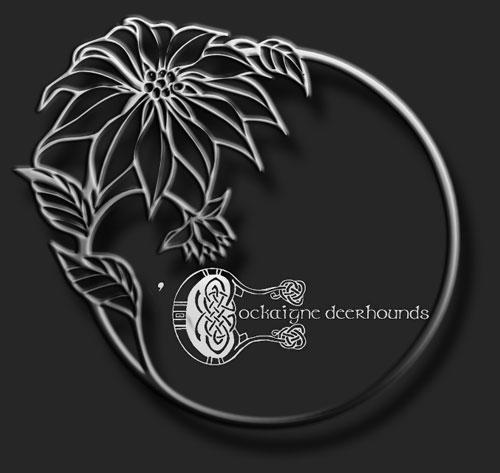 Her first coursingwedstrijd ran Cwillyaigne on 08-04-2007. She became fourth of the fifteen Deerhounds. From the beginning it turned out that she was extremely fast. This speed would often play her part. In her fourth game she earned her first CACIL and CACBL (B). So far she has four RCACP's (FR), one CACC (D) and one RCACC and two RCACIL's. She also obtained a "Certificat Lure coursing" at the coursing in Denmark on 17 October 2010. Until now, she has been able to participate in two and a half European coursing championship. At the first in Switzerland, she was so injured, both mentally and physically, that she took a long time to restore again. In 2007, she became seventh of the fourteen and in 2010 eighth out of seventeen.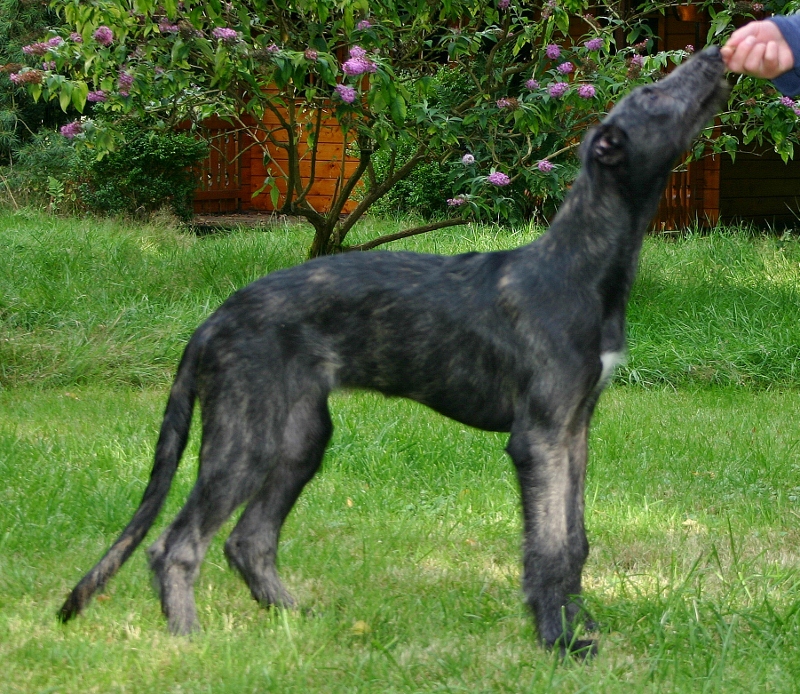 So far she has 33 games and many funcoursings, but whether she ever runs it depends on how her lower jaw wants to heal. Read more about the Tags "Cwillyaigne".

Because of her bovenvoorbeet, Cwillyaigne has only been released on three shows: one Dutch in which she got a ZG, one German where she got one from an English judge and one French show where she also got a ZG. This is sufficient to be eligible for the CACIL and the German CACC.  
  Cwillyaigne has naturally been a delightful character but unfortunately ruining her broken jaw at the moment much for her. She can't play or chew on a hoof and she needs it. Hopefully this year will be a solution. Unfortunately, Cwillyaigne dies on 25 August 2012 during the fourth attempt to get her lower jaw right.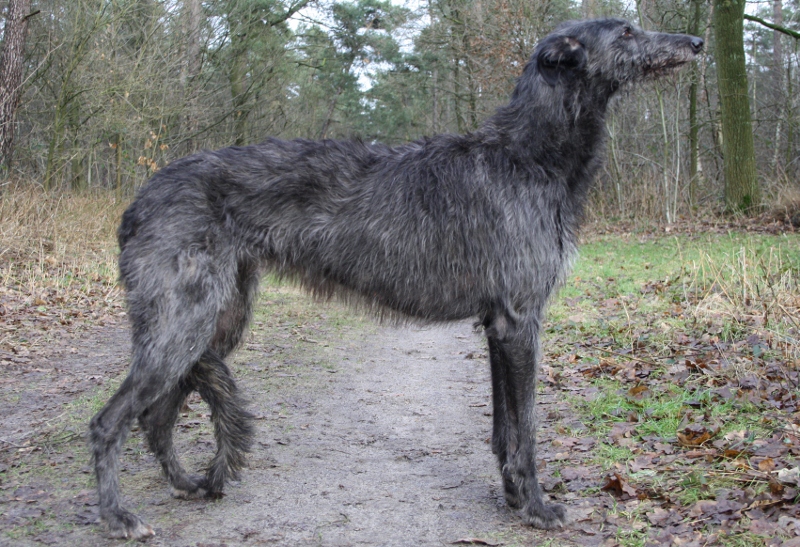 Cwillyaigne was a sister of Cala (died of a stomach torsion), Craffitsh (died of bone cancer) and Crantiffic Argaï (died of liver shunt).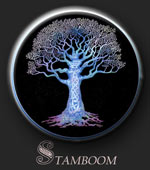 There is no bred with Cwillyaigne.