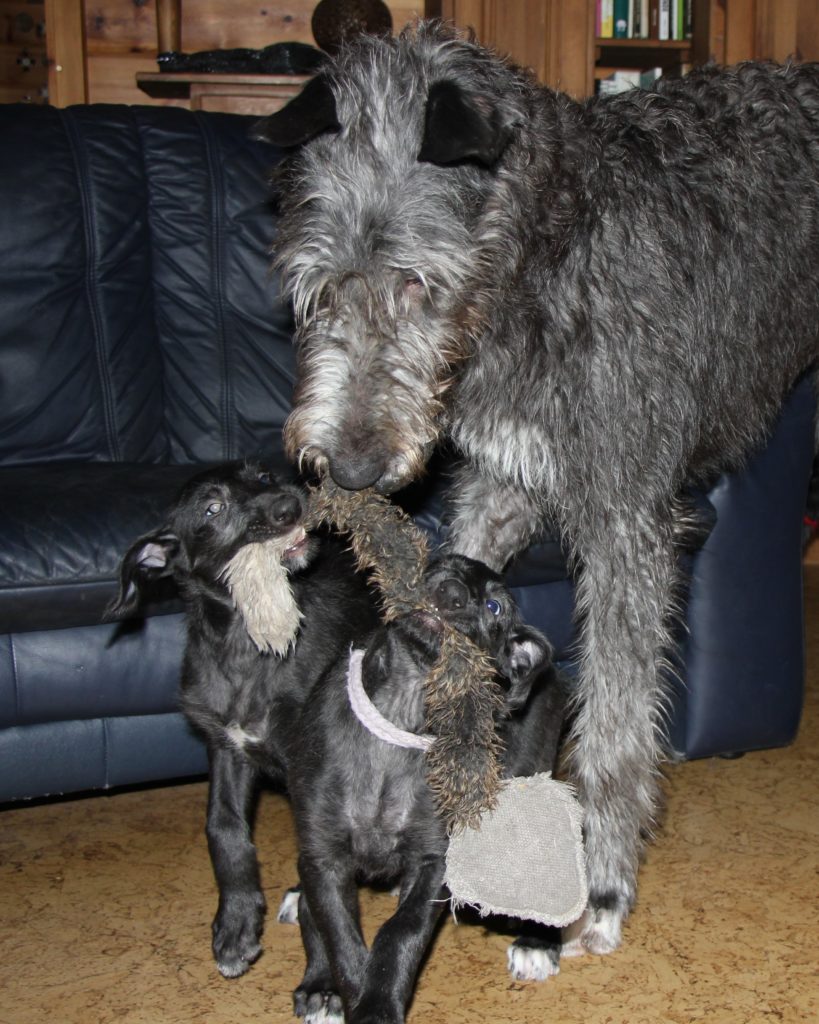 We are now a week further after saying goodbye to Cearrean. The grief is still there, but there is also relief and resignation. Luckily Cranston has the puppies that he likes to spend a few hours a day with and that keeps me busy. After all, he is still a puppy himself, almost 8 months old, and regularly forgets that he is a bit bigger and stronger than the 8 week old puppies and that has to be managed every now and then. But it regularly delivers very laughable moments!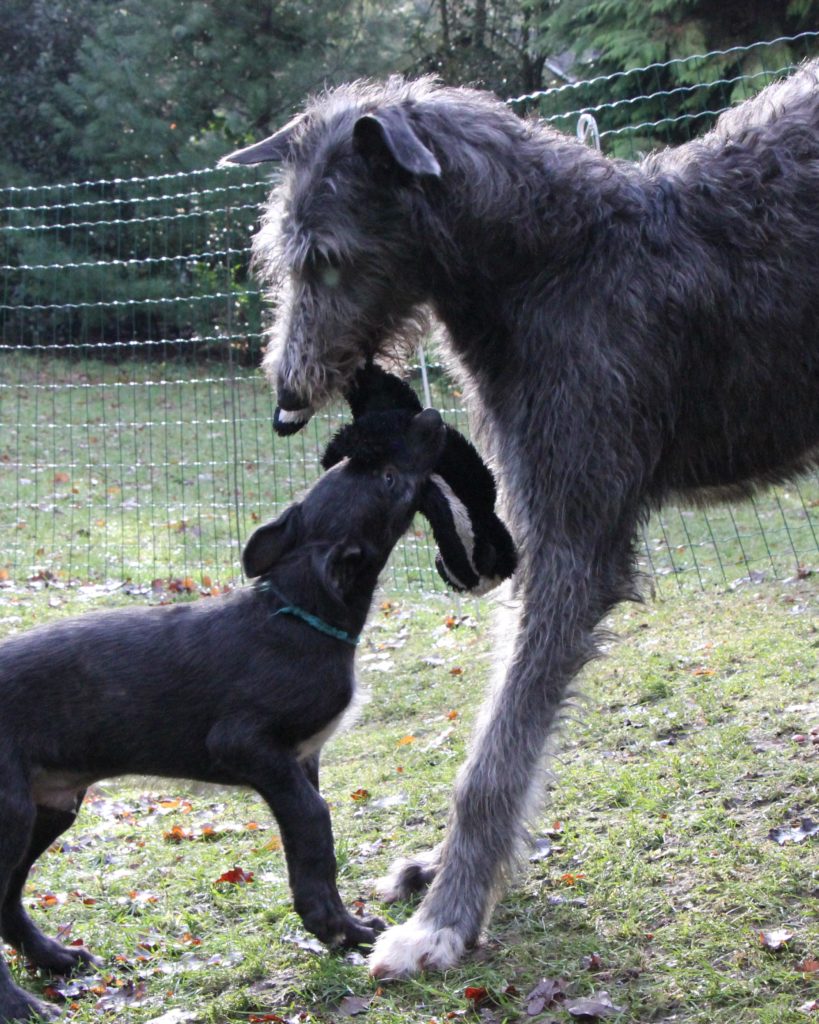 Cranston loves to take toys and then make sure they come after him to get it back. But of course you can also just pull them along!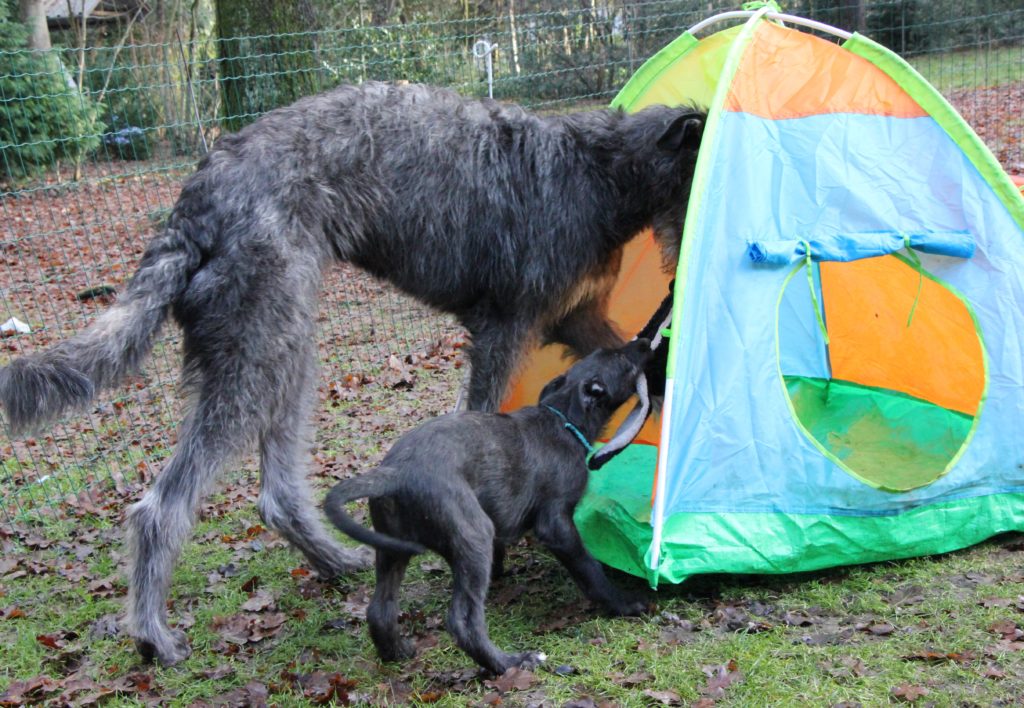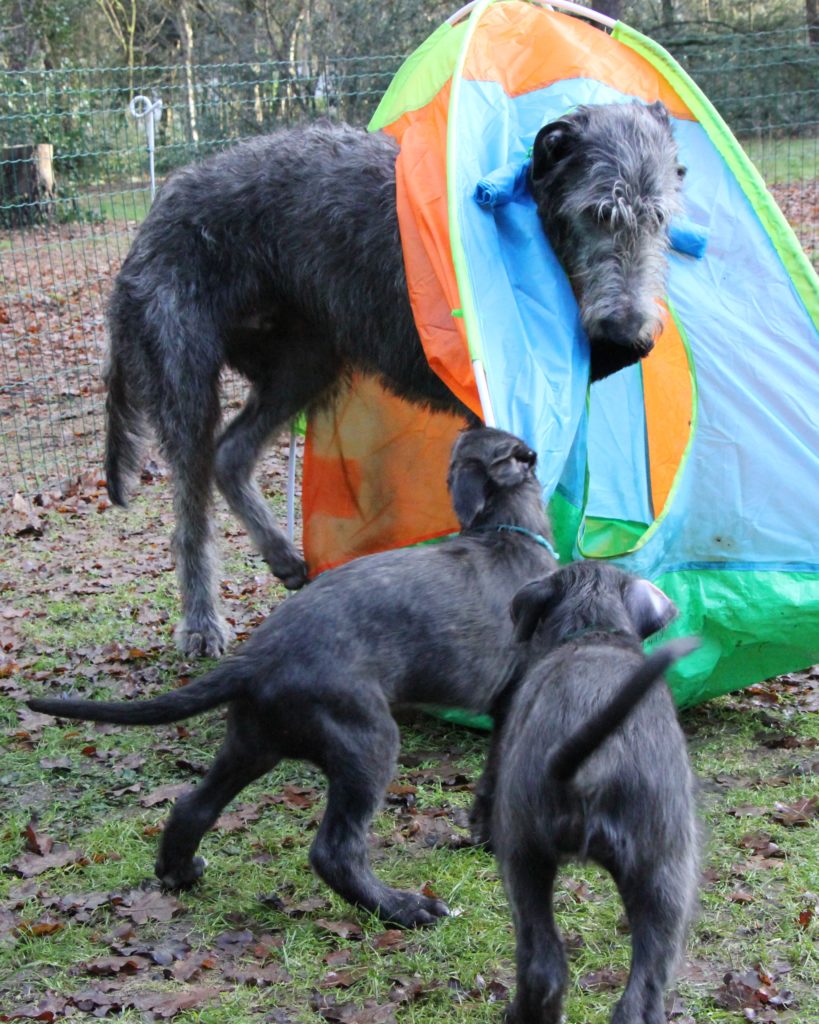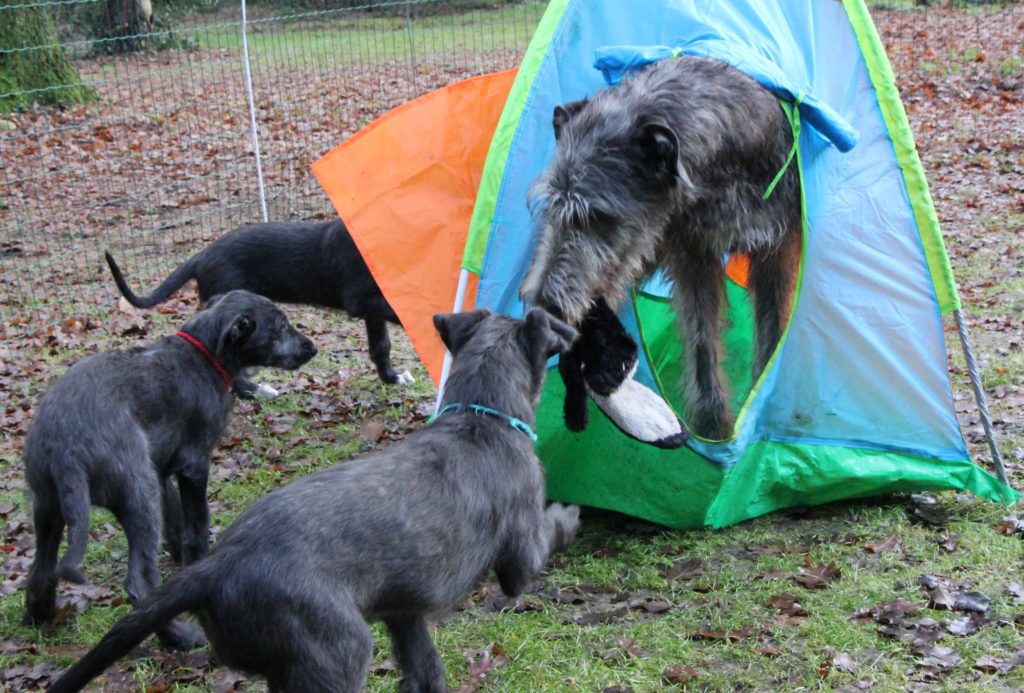 The tent has been up for over a week now, but it won't last as long as the tent that Cranston and Callaghan played with! Cranston thinks it all fits but the seams think differently! And the tunnel is also having a hard time.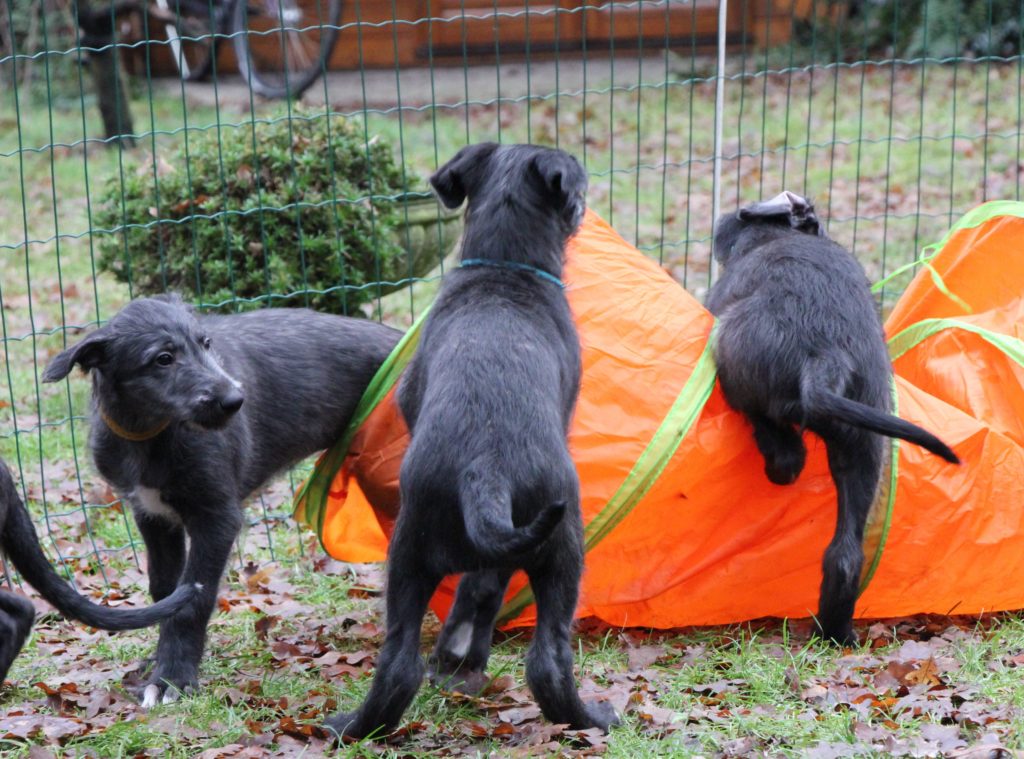 The puppies had their liver shunt test the day before yesterday and luckily they were all nice and low with their ammonia value. Next week they will receive their second vaccination.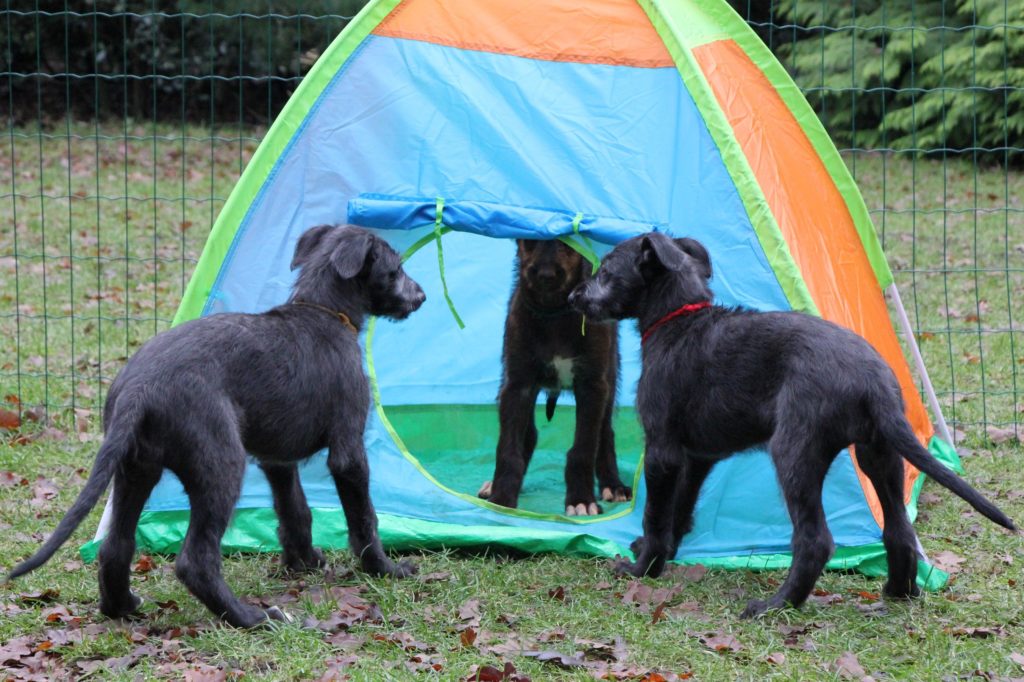 Walking on a leash gets better every day, just like riding in the car. They are already used to the vacuum cleaner and chainsaw and a clattering pan or clattering garbage bag doesn't do much to them either.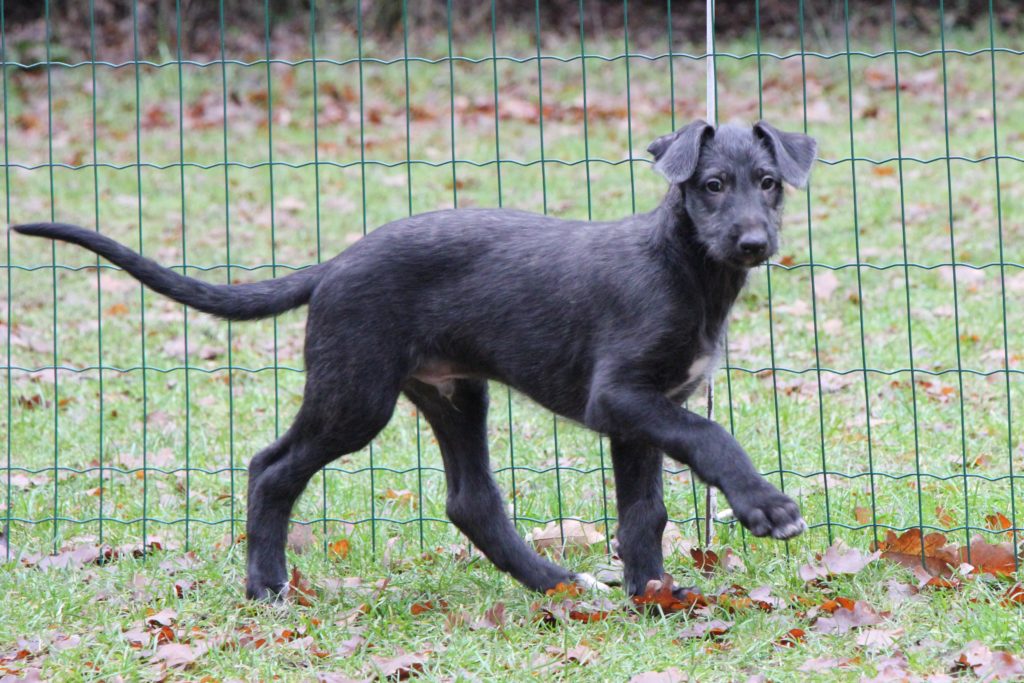 Now that Cearrean is gone, we have decided that Crumbaugh should also stay, so nice and good for Charlaigne, they can then enjoy themselves together. And it's a lot easier for me!