A week of Leipzig.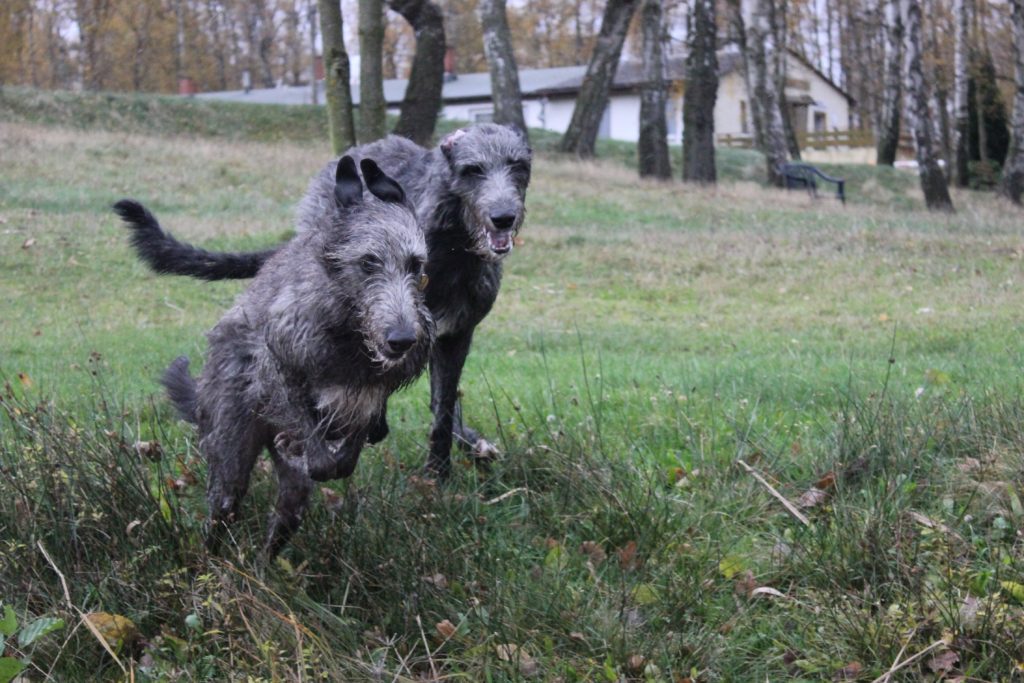 During the week from 8 to 12 November, three shows took place in and around Leipzig. Since Sonja and I had already decided well in advance to make a nice week out of it, I left on Monday 6 November towards Camping Lübschützerteichen in Machern and Sonja had left from Hermannsburg (D) with her camper. Machern is a small hamlet about 10 miles east of Leipzig. This is such a typical East German camping site, of course in a pretty dilapidated state but quiet and in the middle of the woods so that you can walk with the hounds perfectly. When we got out of the camper on Tuesday morning to go hiking, we noticed that the lettuce of the table had disappeared and all the dog toys were also gone. After a walk around we found the broken packaging of the lettuce and a number of broken toys. From the moose we only found a paw, the rest was, we made it later, adopted. It turned out to be raccoons that had done this. But… when we drove to the show on Wednesday morning, the battery light was lit. Fortunately we were ready after the inspection because we had not made anything and we could look up a garage against threes. Here we were spoken by a very unfriendly man; They couldn't help us, too busy, we were referred to another garage. First we got a call or we could do it and after a charm we managed to do so. After arriving at this garage we were allervriendelijkst received with coffee. By now it was thick about celebrating and it started to become dark slowly. After 10 minutes someone came to tell you that there was a cable by GEKNAAGD! Since raccoons do not do that (according to Google) it would have been a marten, which is therefore known. On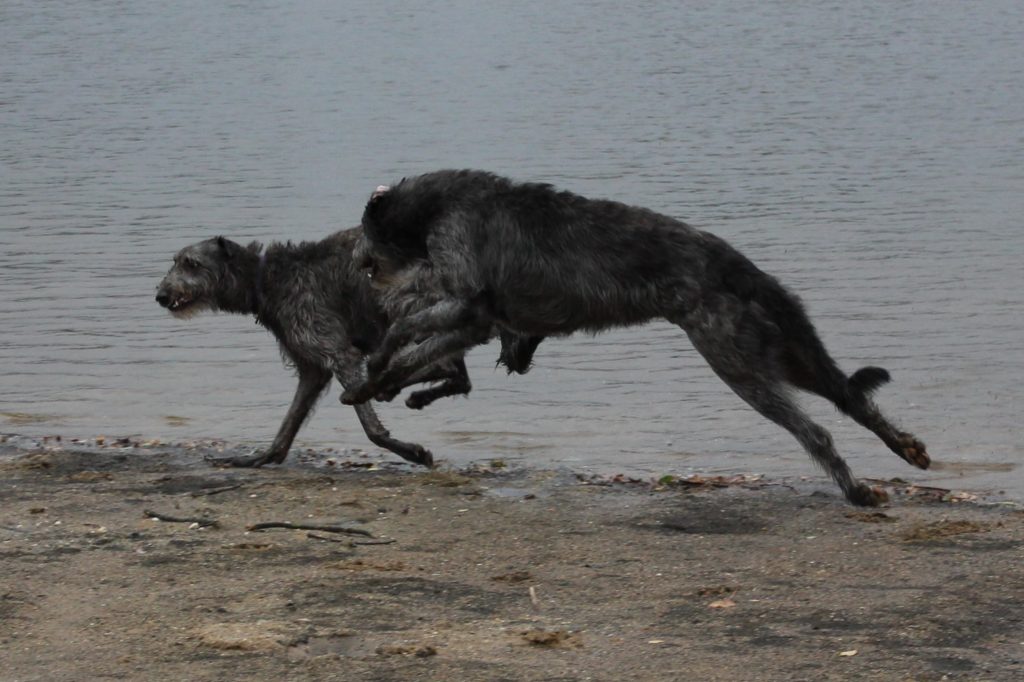 returning to the campsite, we demolished our gate and put in parts on beer bottles under the engine so that the marters could no longer come. What a hassle! But it worked, we didn't have any trouble for the rest of the week. Anyway, on Wednesday we were in the large, spacious and bright halls of the exhibition hall where the German Winner Show was held with as Judge Tatjana Urek from Slovenia. From the 18 Deerhounds (1-absent) she chose the male Chic choix Dhulert Arathorn by Susanna Gerkman-Hamada & Harri Hiltunen uit Finland als BOB en de BOS kwam vanuit de jeugdklas; Blixen One In A Million by Marja-Leena Arhima-Oinone & Kyösti Oinonen likewise from Finland. On Thursday a CAC show had in cramped, old, dark and noisy halls where only 8 Deerhounds were present. Here was Cockaigne Chidish of the Meirse Meadows BOB and Pyefleet Vision BOS. Friday we went after a nice piece with the hounds, stepped on the train and we visited Leipzig. A beautiful city that still has a busy work. Saturday we had ' rest day ' some content; Walking and taking pictures, playing with the ball, even more hiking and then combing the hounds again because Sunday was the world exhibition.
The world exhibition was held again in the beautiful, spacious and bright halls of the exhibition centre. As a judge, we had Mr El Babatunde from Morocco, who first approved the 45 Azawakh's and after that he would approve the 28 (1 absent) notified Deerhounds. A very disappointing number. Of these 28, only 10 came from Germany, 3 from the Czech Republic, 3 from the Netherlands, 1 from Poland and the other 11 from Finland. At the Azawakh's it was good to see that he went for the typical, correct gait but at the Deerhounds he apparently kept more of the spectacular, loose gait. He also preferred the hounds with flat rugbelijning and sheared neck-, onderbelijning above the typical. No, many people could not appreciate his inspection. Too bad, but that's to be expected if you don't have a rasspecialist as a judge. His BOB was the very strongly shaved bitch Vaikonniemen Över the Red Carpet by Sari & Mervi Oinonen from Finland and BOS was once again Chic choix Dhulert Arathorn of Susanna Gerkman-Hamada & Harri Hamada. All in all a disappointing world exhibition for our race because something we do not want to see is a shaved neck and onderbelijning and a very loose, too gripping gait. After another pleasant evening, the Monday morning was time to travel towards Rijsbergen.