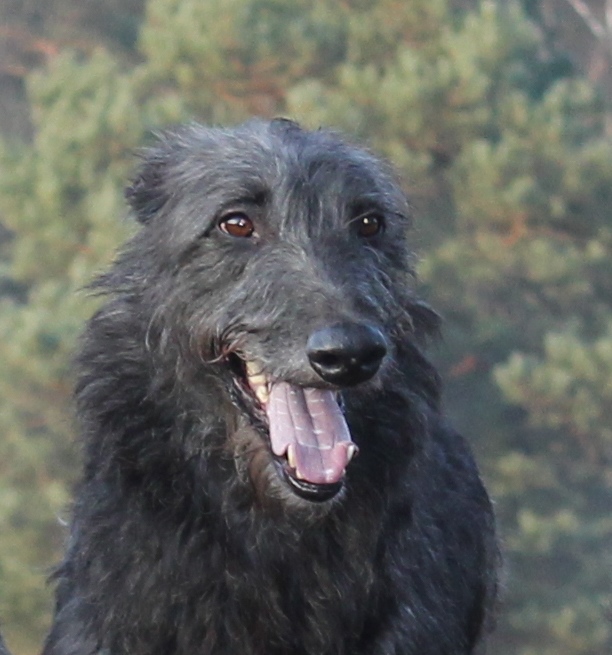 Calhoun's first three legged birthday!
  Yesterday we drank only one bottle of sect; Calhoun's first three legged birthday! But for this we made a lovely walk in the Mastbos with lots of water, wind and especially mud. Calhoun and Brandir were constantly in the weather and I therefore also to keep them with me. Calhoun's ears went up regularly and Brandir was able to read this language in the meantime. Brandir is also becoming more free and disappears from sight. Fortunately he listens very well to the whistle and in no time stands with me to receive his biscuit. Of course they all get a biscuit so I have to make sure that the Buideltje is well filled!   V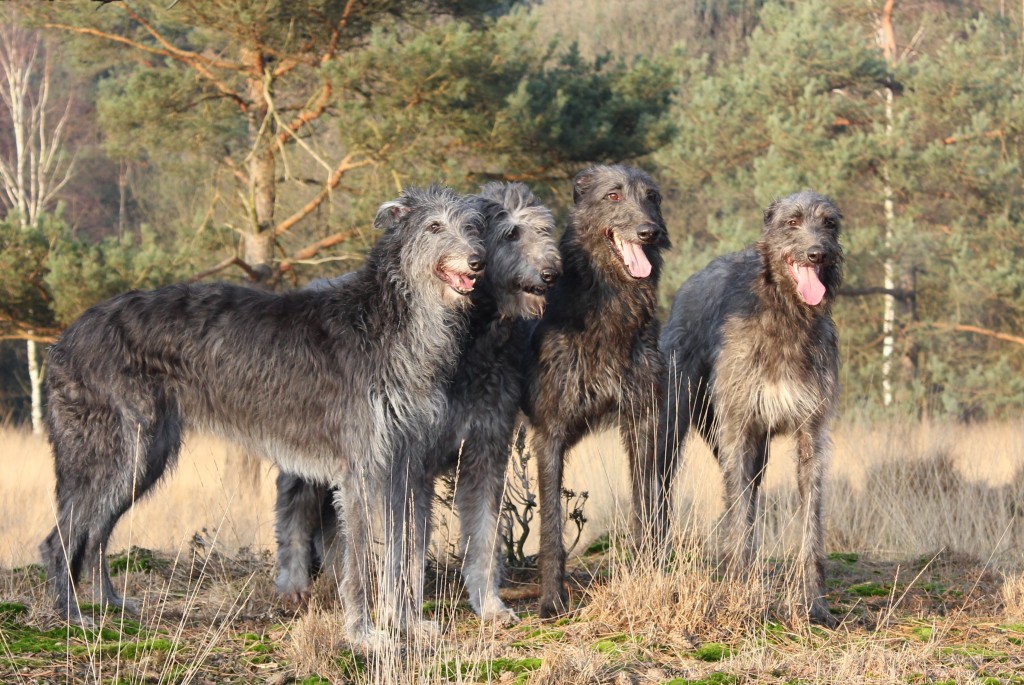 ery sorry I didn't have a camera with me, I could have shot beautiful pictures. But a few weeks back we were on the way to take the Christmas picture and of course we made some more pictures. So this is not the Christmas picture, which you can find under O ' Cockaigne Deerhounds-photos-Christmas pictures.   This year we didn't need much time to take the picture. With only four hounds it's a lot easier but still they always cops to jump on all sides after a couple of pictures and see them once again to get a neat list! Sometimes we make 50/60 pictures and there's nothing in it to my liking, also it happens that we drive two times somewhere to take the picture. Very often there is always one that looks duf or close the eyes, just stands to yawn or with crossed legs standing. Yes, and of course that is not poss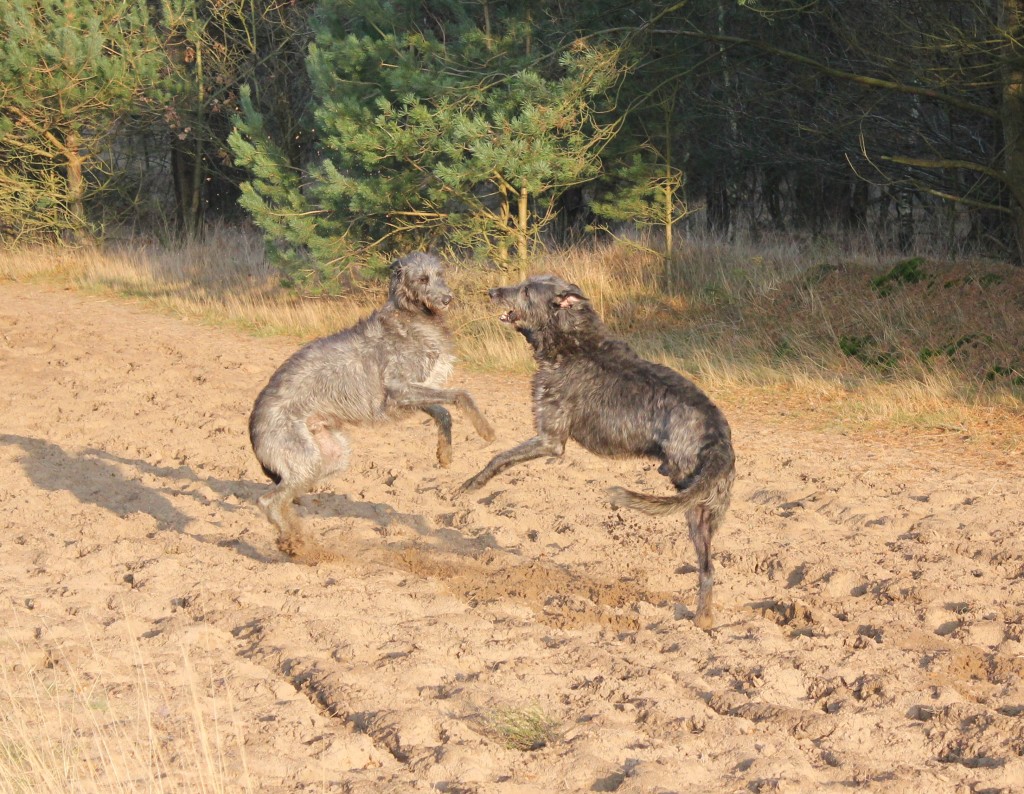 ible!   Calhoun is doing really very well. He is also happy and lifelong. Every day he plays with Brandir and also shows that he is still the boss. He is still pretty fast but also knows very well with his powers to go. If it is pointless to chase behind Brandir, or if it is a difficult terrain with a lot of undergrowth and fallen tree trunks, Calhoun awaits a strategic place to take Brandir. He also knows exactly what he can and cannot do on three legs but I am very regularly looking at what he can do! There is a tremendous power in that one hin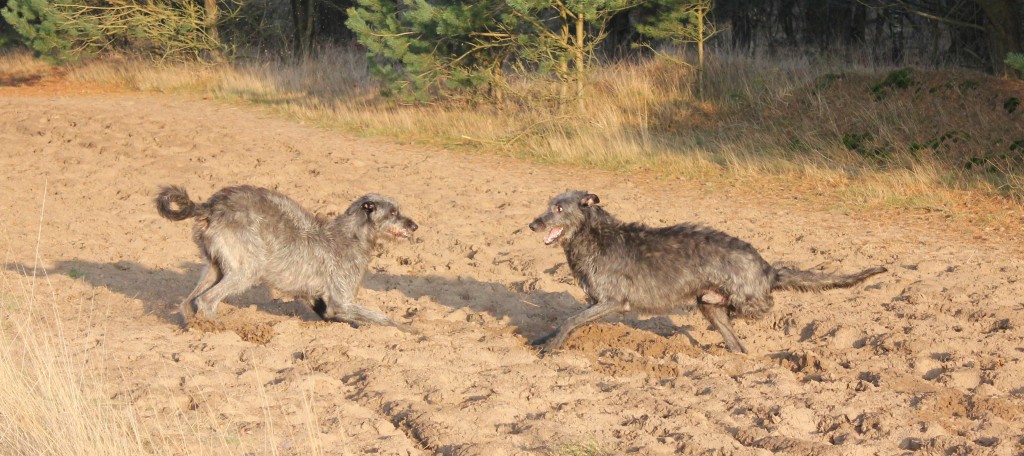 d leg!     I am very pleased that a year ago I took the decision to amputate Calhoun's Paw. My feeling that I had then, that Calhoun could handle it, has proven to be true. Hereby the happiness of early discovery and no metastases has resulted in me still enjoying my Calhoun every day and Calhoun can still enjoy life every day. And he does!!!