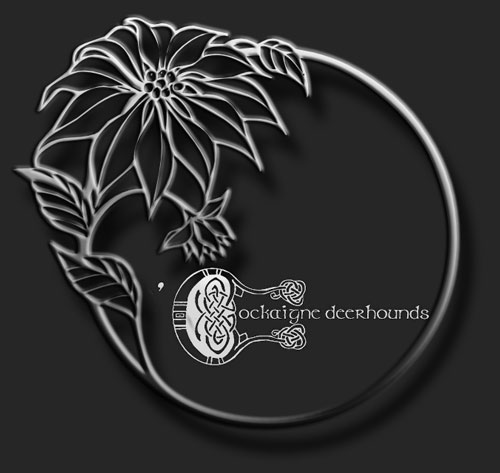 It's that time again, another year has passed, a year with few ups and many downs. It was actually an anniversary year; started 40 years ago with Irish Wolfhounds, Deerhounds have been running here for 35 years and 20 years ago I did an exam for Deerhound judge. You do not notice anything of this, life just continues.
In the 40 years that I have seen both the Irish Wolfhound and the Deerhound, I clearly saw both breeds change. The Irish Wolfhound earlier and stronger than the Deerhounds. But today the vast majority of Deerhounds no longer resemble how they used to be; they have become almost normal dogs – smaller, steeper in the hindquarters, flat to even sloping back lines, large ears, straight noses, flat feet, tails that are too short and the greatest lack (due to the aforementioned points) is the breed typical movement.
I very much wonder where it goes with the Deerhound and whether the tide can still be turned. But as long as the breeders themselves do not see the mistakes of their hounds and think that they have beautiful specimens at their leashes, it will not improve.
I hope that next year will be a better year. To start with, I hope that a complete and healthy O'Cockaigne litter will be born again. The plans have been forged and the initial preparations have been made. It does have some feet in the ground again, but we are happy to do that. To be continued.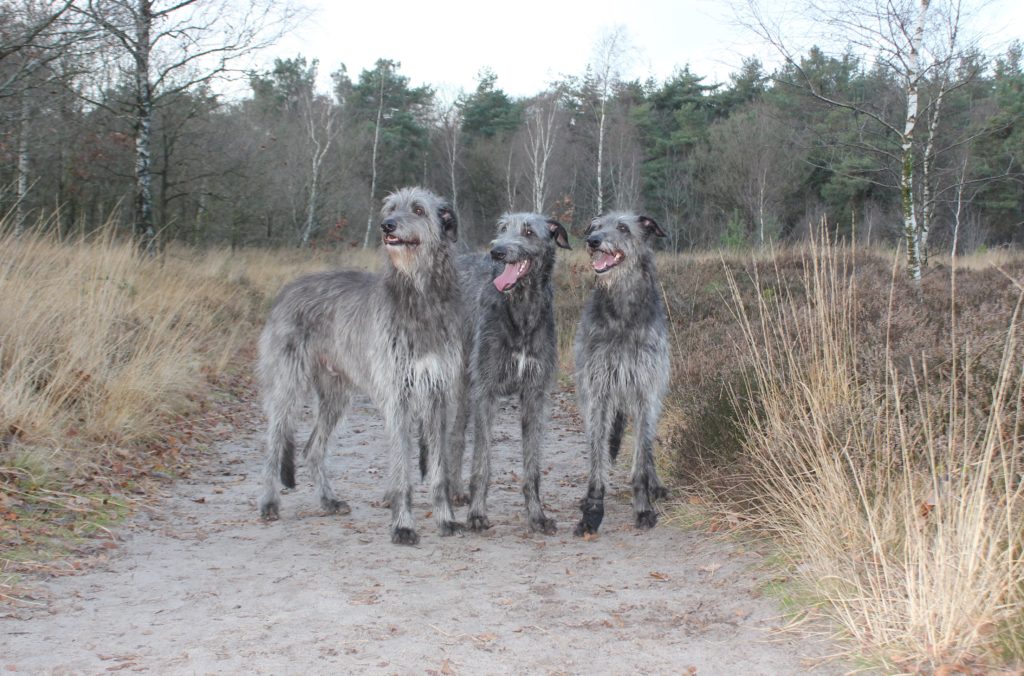 Then I hope that Brandir continues as he does now, he will be 8 years old in May. And Cearrean, yes, a chapter apart, I hope his second testicle will also descend completely, he is on his way! Fortunately, he has become a little easier and milder in character and he is starting to become a bit "shapy" again. And for Cytaugh, I hope she can do many coursings.
And for everyone who follows my site a little, I hope it will be a good year!