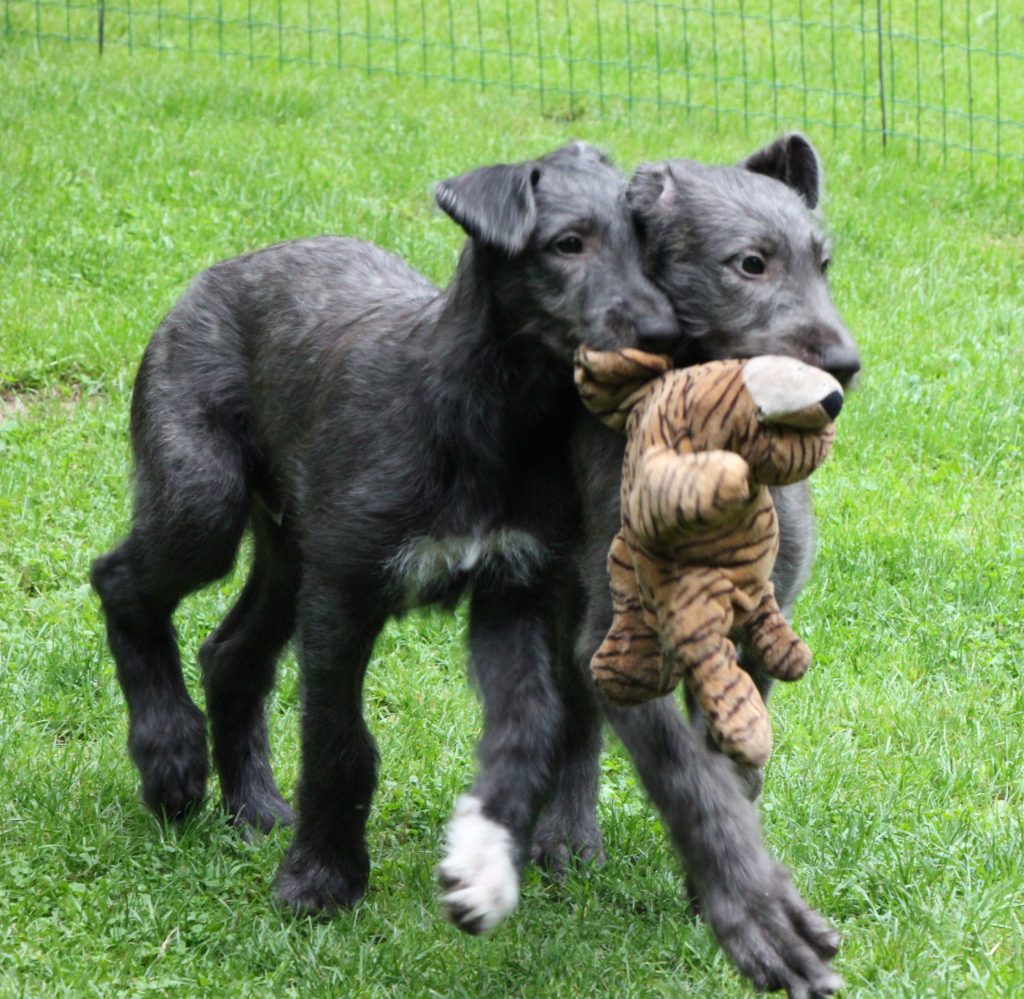 Cranston and Callaghan are doing well, they are growing steadily, are standing nicely on their legs, have both testicles in the right place, are shiny, playing, digging, listening to their name and of course they are totally house-trained.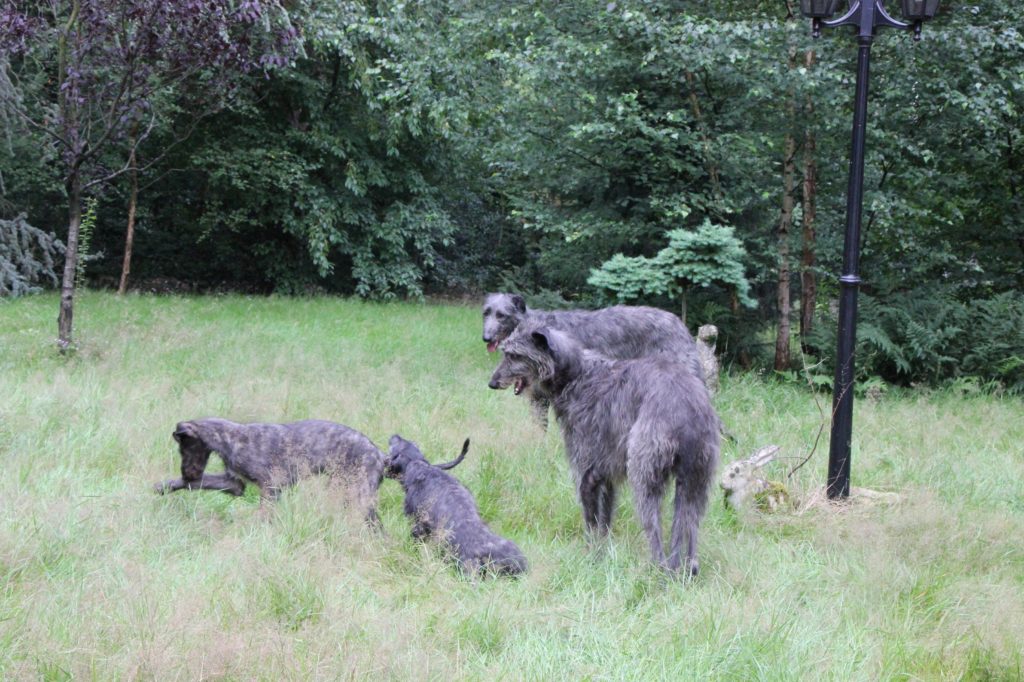 It is unbelievable as fast as time goes by. Next Friday they are already 12 weeks old and on Saturday Callaghan will go to his new home. He is going to live in Lemele, with Henny and Betsie. They have had Irish Wolfhounds for many years and now want something sportier. Well, that will work with Callaghan!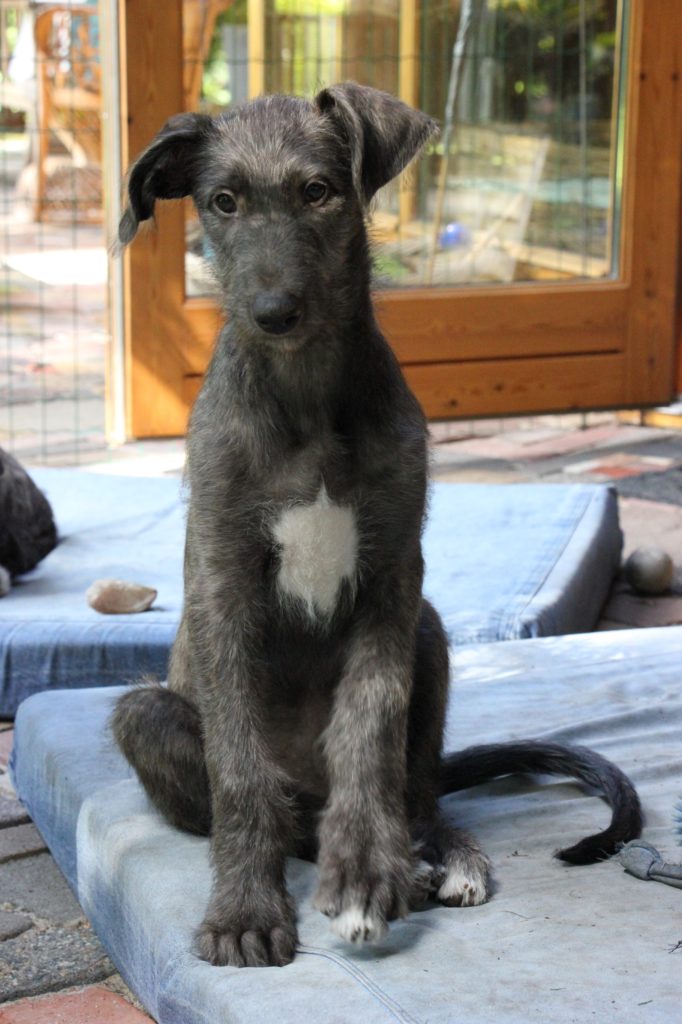 They have already been through a lot and driving is no problem. The weekends away with the caravan did not cause any problems, they adapted immediately.
Two weekends ago we had our CC2000 party at the racecourse in Lelystad. More than 80 hounds were present to enjoy themselves again with lure-coursing. Cearrean was allowed to explore the course on Friday with his muzzle and blanket for the first time. This went fine. On Saturday he was allowed to run the first round with Troy, the Greyhound of Hervé Blaakenburg. Troy went straight and Cearrean thought he was smart by turning left, but here Troy was running and this resulted in a big collision with a header for Cearrean. For a moment he was disoriented but then went after the hare again. In the afternoon Cearrean was allowed to walk with a Saluki from Henriëtte. Here again things went wrong when Geer, the Saluki, wanted to follow the hare neatly behind the hedge, Cearrean ran a little too far, turned around and rammed Geer in his side. A huge dive of both resulted, and Geer then stood on three legs. Then we gave it up.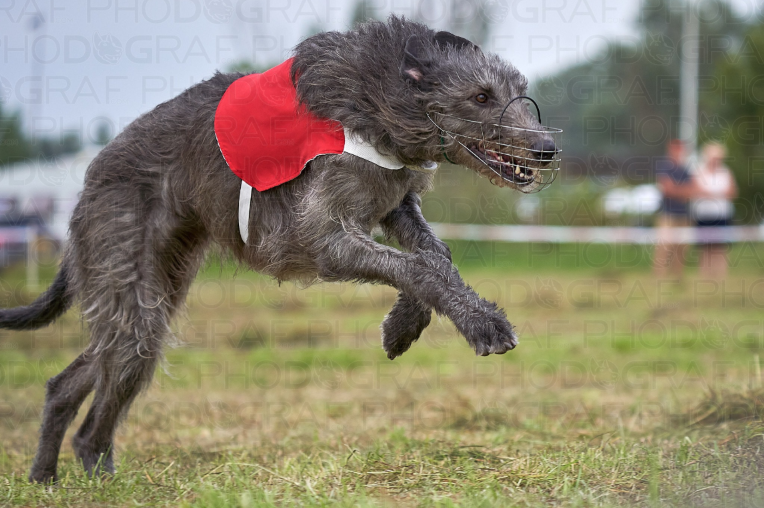 For Vision it was the first time after the puppies were born that she could stretch her legs again. She was quite fanatic but her condition was not yet optimal. Cytaugh was not allowed yet, her feet were not yet completely healed from very strange injuries. It was going in the right direction, but I thought the risk of her feet hurting again was too great.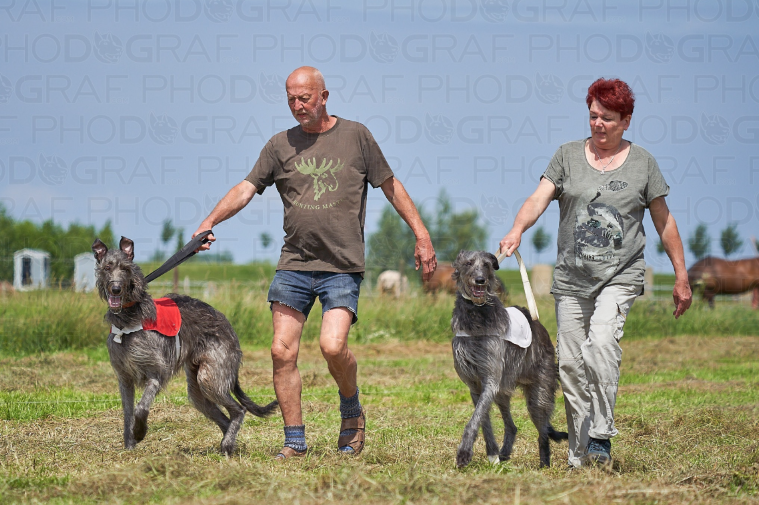 The following week she was entered with Vision for the coursing of 't Haasje in Werkendam and luckily her feet were completely healed and remained intact! The bike training had done its job and Vision's condition was clearly better. Cytaugh, on the other hand, who had not run free and played for weeks, was far too fat and in absolutely no condition. But she enjoyed it very much and came off the field with a big smile. Cearrean would actually go for his coursinglicense this weekend, but due to the diving and an earlier fall on his back, the osteopath, by whom he is under treatment, did not think it wise to let him run. She also had quite a bit of work to get Cearrean back into shape. Let's just hope that he stays 'whole' and will soon be able to run again.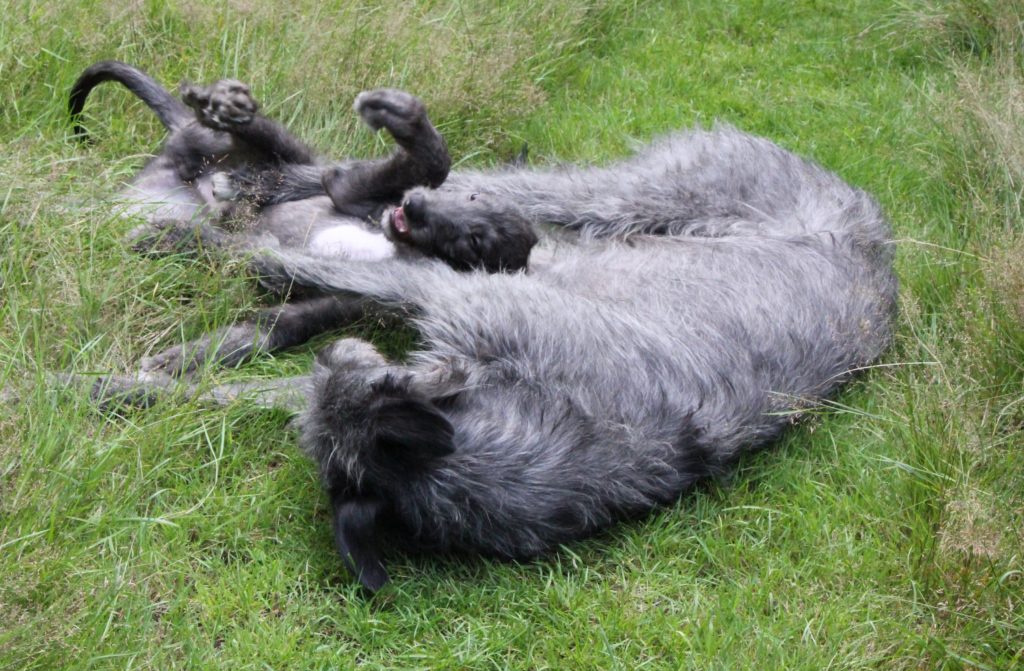 Cearrean is quite a bit difficult. Occasionally he may suddenly snap to another hound, without us being able to pinpoint a reason. Usually he is tired or suffers from his knee. But he is still very fond of the puppies and can play with them for tens of minutes. He does this extremely carefully and lovingly!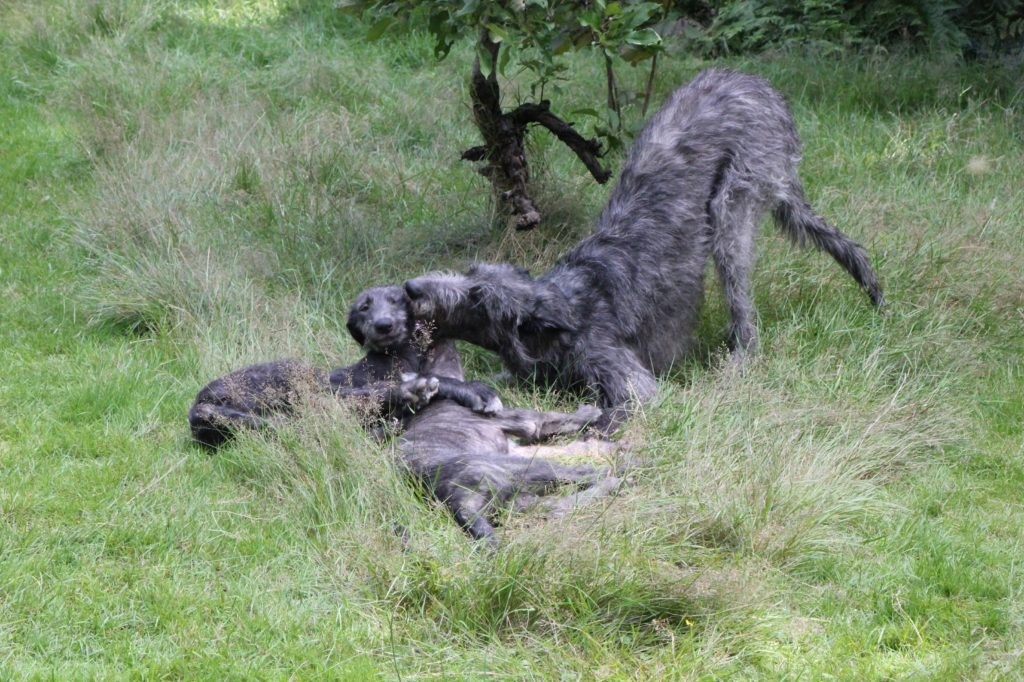 Saturday is the day, Callaghan is going to leave us, the puppy that I spent minutes trying to get life into. He has grown into a strong, beautiful puppy with his own personality; strong and sweet with a 'will to please'. I am curious how he will develop further, I wish him a long, healthy, sporty, nice and loving life!