After the holidays and the hustle and bustle around Cytaugh, we had the national coursing of WRV 't Haasje on September 19. On Friday afternoon, Cearrean was finally able to run the first course for his coursinglisence thanks to Henriëtte's Saluki Geer. This went fine. On Saturday morning he ran the second course together with the Sloughi Gabr van Els and Frie and this also went well. So Cearrean can get to work. It was a very nice weekend, a little too hot at times and quite cold in the evenings but we survived and now know how to set up camp next time at this place in high temperatures and lots of sunshine.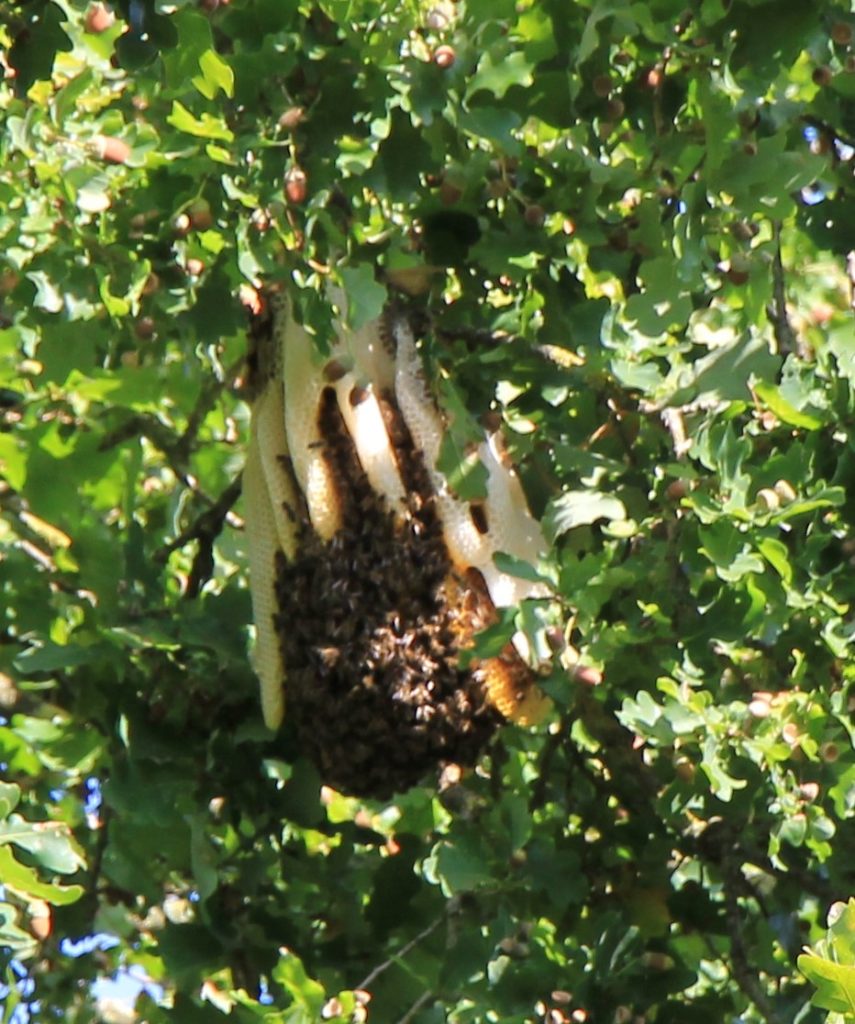 After we packed our things again on Sunday, we first went to pick up 3 new chickens in Langerak. Now we have 7 chickens and 1 rooster again, they fit exactly on the perch in their 'enclosure'. Let's hope that some more eggs are produced.
Also when I got home I checked whether the bees were still hanging in the tree. Somewhere since April / May we have a 'wild beehive' hanging in the oak. Now we even saw honeycombs. I just hope the nest doesn't come down because that could become a problem with curious Deerhounds!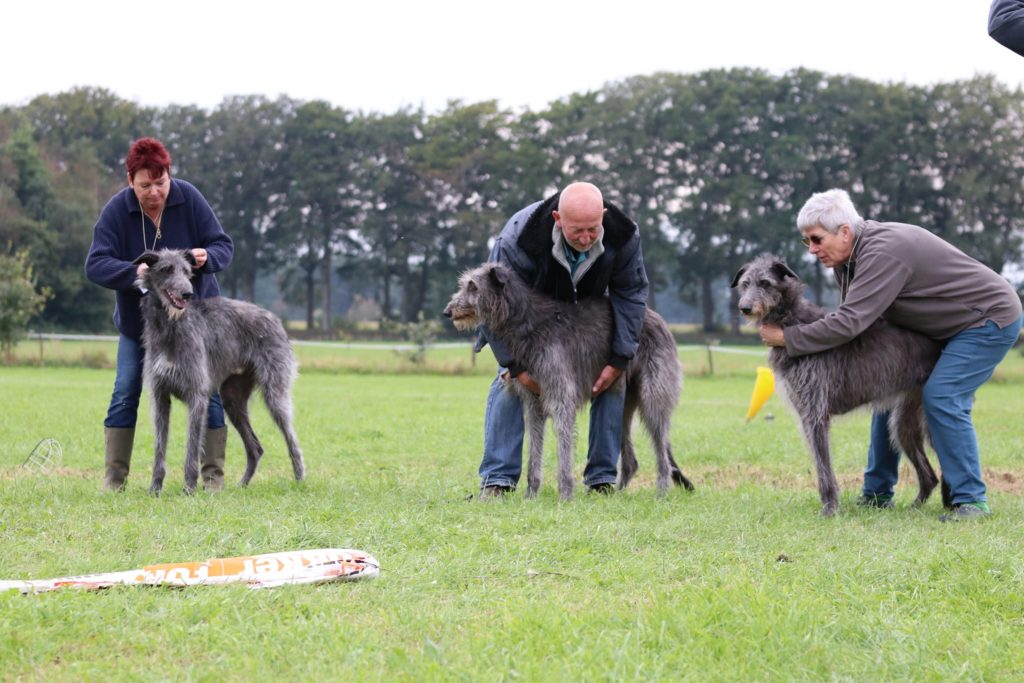 The following weekend we had our CC2000 funcoursing in Coevorden. Just under 30 dogs wree entered and ran various parts of the 900 meter long parcours. Sonja had also come to give the girls a nice workout again. The organizing team, which now also includes Edith and Willem Jorritsma, thus stood with 4 units within one fence and this created a high "Nienoord" feeling. The "Nienoord" feeling was also reinforced by the presence of Nelli with her young Sloughi Tiffa and Alfred and Gineke with their Salukis and a Galgo. Within the fence, all hounds were mixed together nicely; 6 Deerhounds, 6 Whippets and 1 Galgo. Lovely !!! Especially for Cranston this was fantastic, he learned a lot but above all had a lot of fun. The weather was great and it was again a great weekend.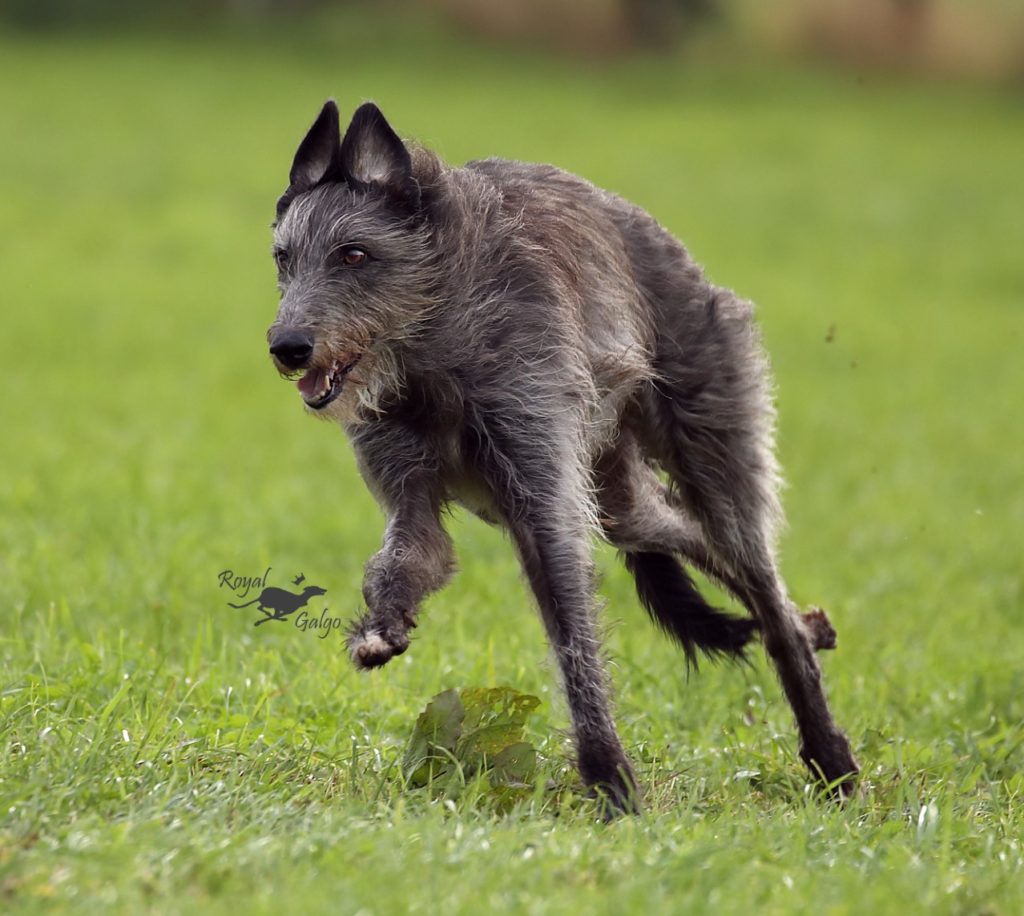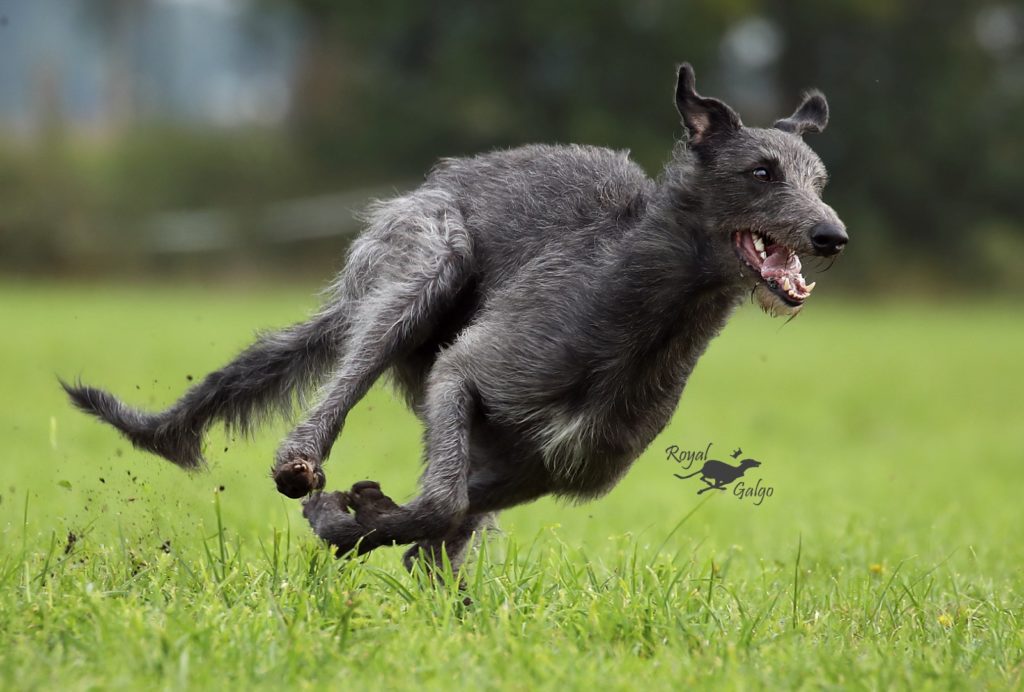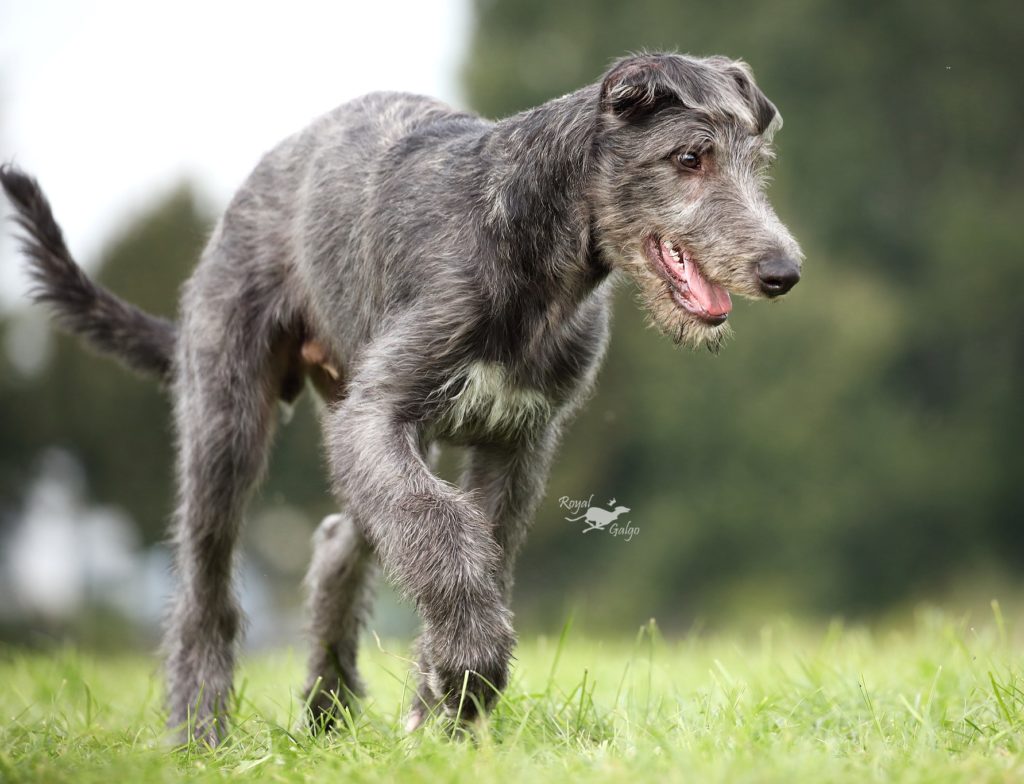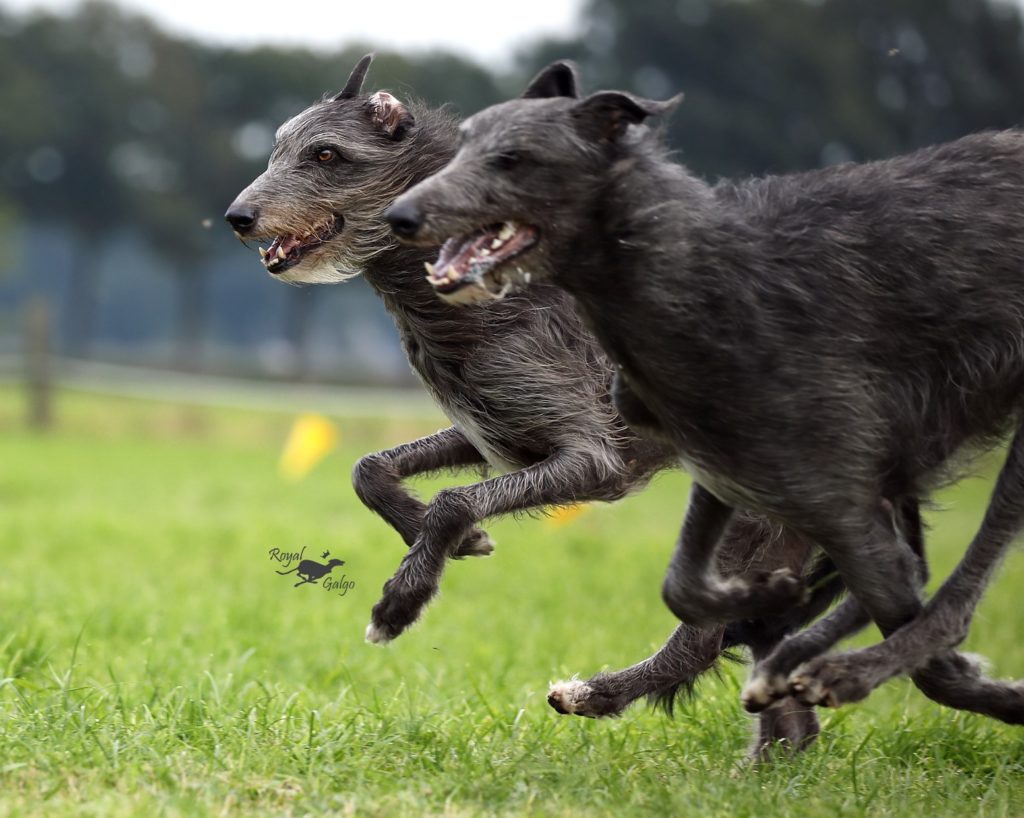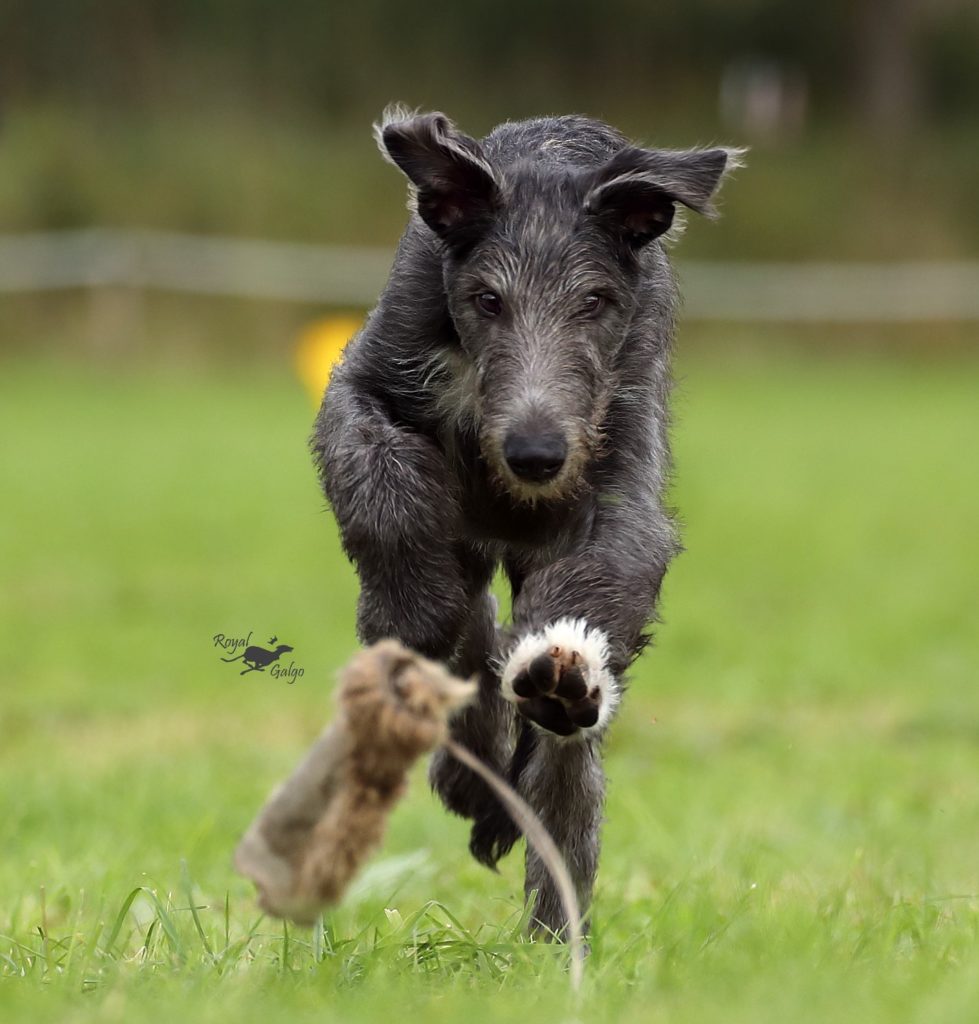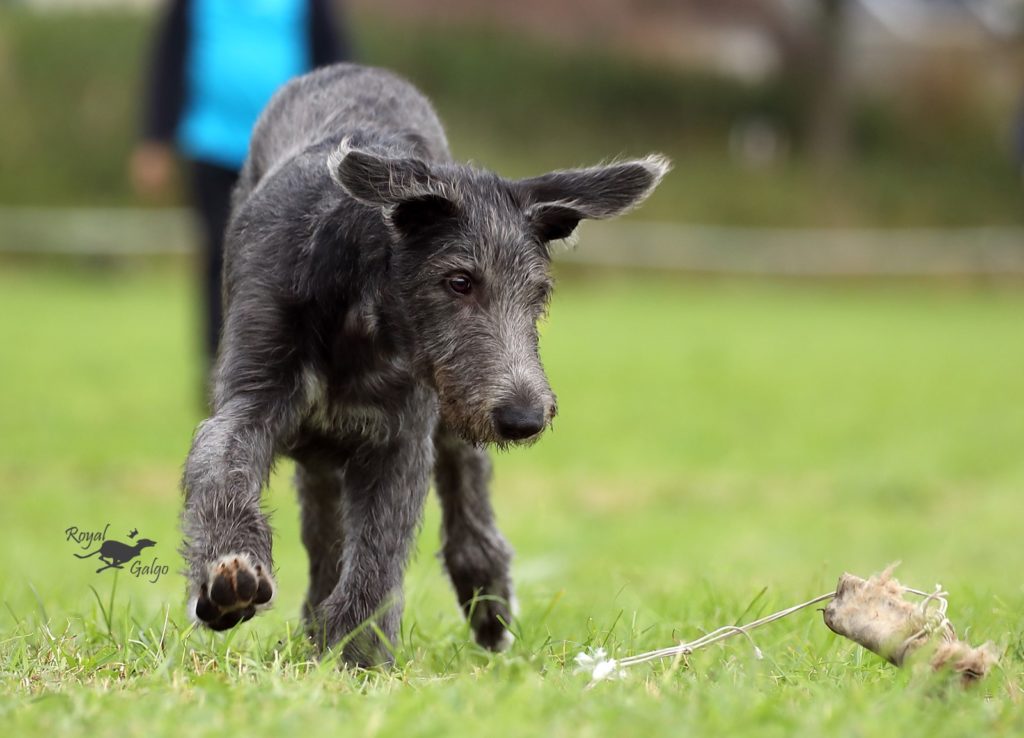 Hopefully we can experience a few more fun events before Cytaugh enters the whelping box. But I will only know in a week and a half whether that will actually happen. We keep our fingers crossed!
And many thanks to Sonja Koning for those beautifull pictures!!!