Posts Tagged 'Charlaigne O'Cockaigne'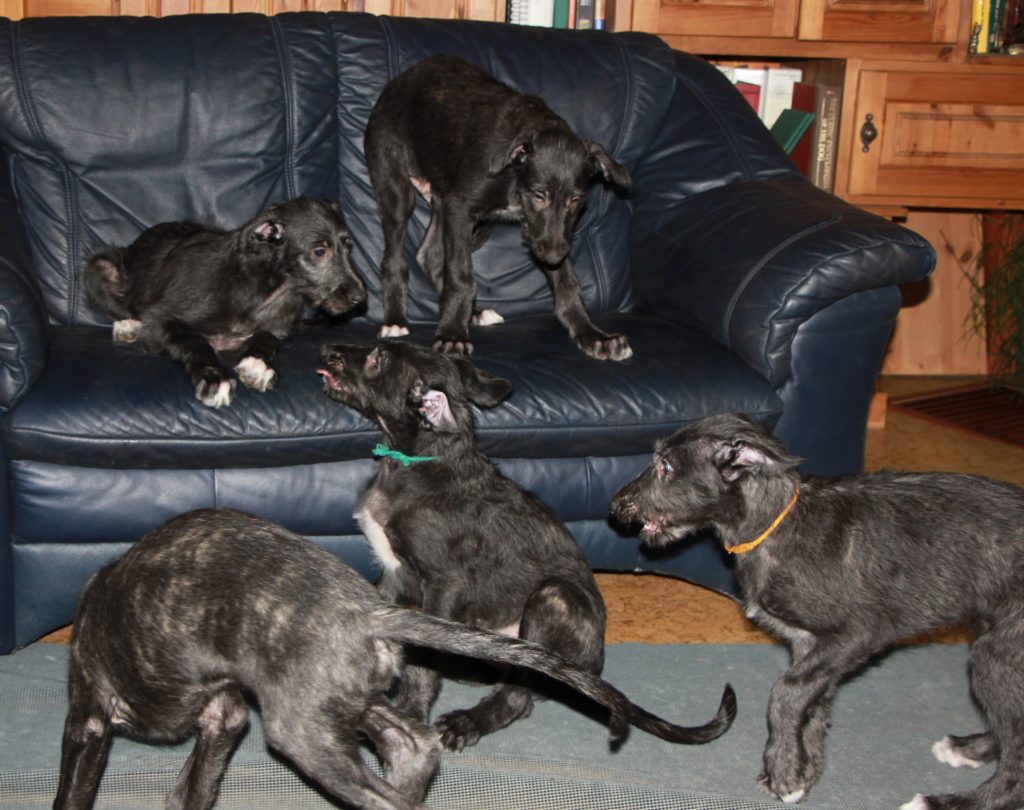 Finally I can manage to write something again. The lust and inspiration simply lacked after the death of Cearrean and because of the bustle of the puppies.
It was a busy couple but what fun they had together! They grew well, ate well and everything, were neatly on the leash, driving was no problem and they learned a lot from the older hounds. It all went very well.
But to be honest, I was also looking forward to see three out of six going to their new owners around February 9 (Holly would not leave for Germany until the beginning of March) but it was not to be. After the puppies had their last vaccination on February 9, they all got sick in the evening. At first I thought it was a reaction to the vaccination but because they all were not feeling well and later also vomited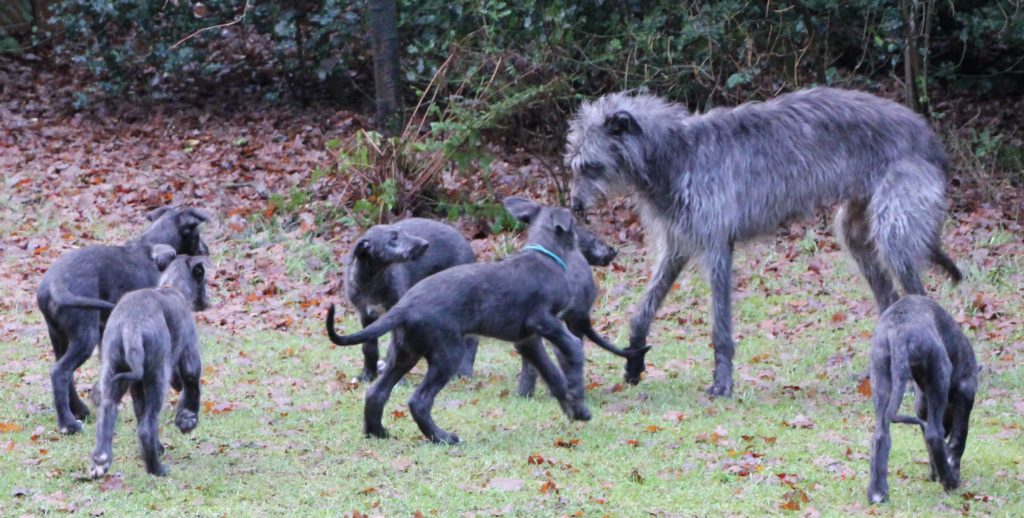 and got diarrhea, I soon came to the conclusion that it must be something more serious. I had brought Calum to Annelies in the afternoon and he also turned out to be unwell later on. This is of course the worst thing that can happen to you as a new owner and we had more than regular contact.
It turned out to be a gastrointestinal virus that was all around and because the puppies regularly went along for socialization, they had picked it up somewhere. After a week with ups and downs, high fever, not eating and drinking and therefore losing more than a kilo, after stool research showed that Giardia now also played a role! What a drama!!
It is of course very easy if you keep your dogs in kennels; a few times a day empty the high-pressure cleaner with disinfectant and you're done, but that's not how it works when you have them all in your house and they run over your entire 5000 square meter site. So the only thing that helped was cleaning & disinfecting and constant poopcleaning & disinfection every day. Liters of Dettol went through and the washing machine was running day and night. I can tell you that this was really not fun and it took away my fun. No more puppies at O'Cockaigne for the time being!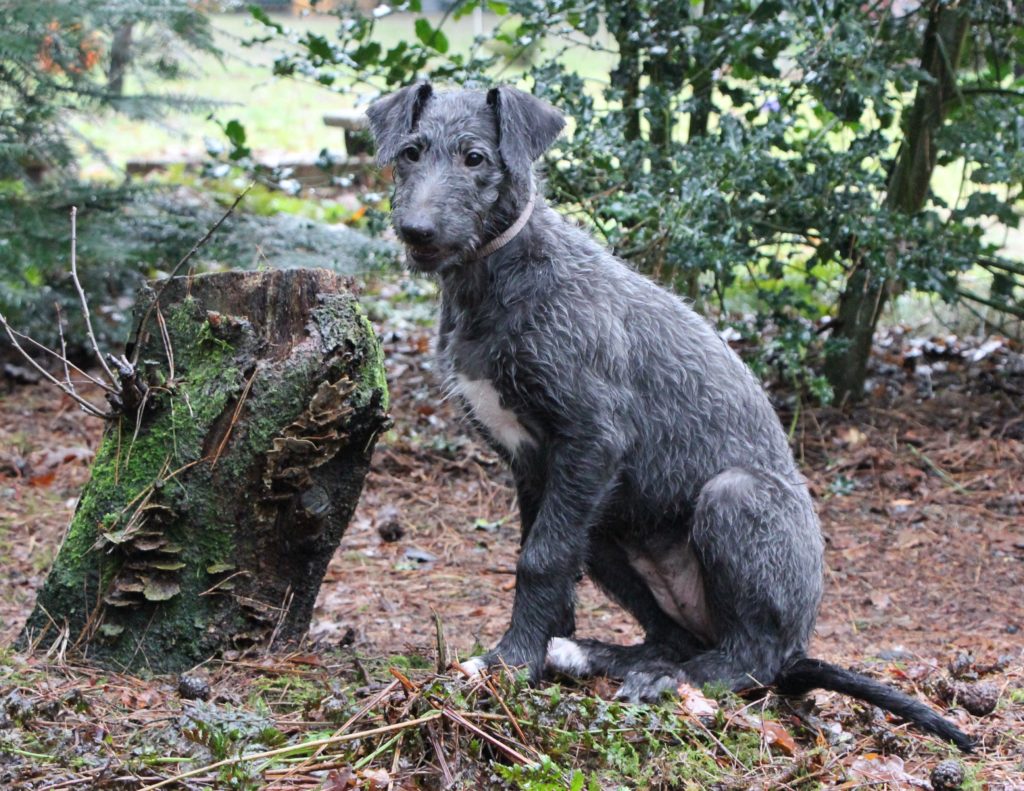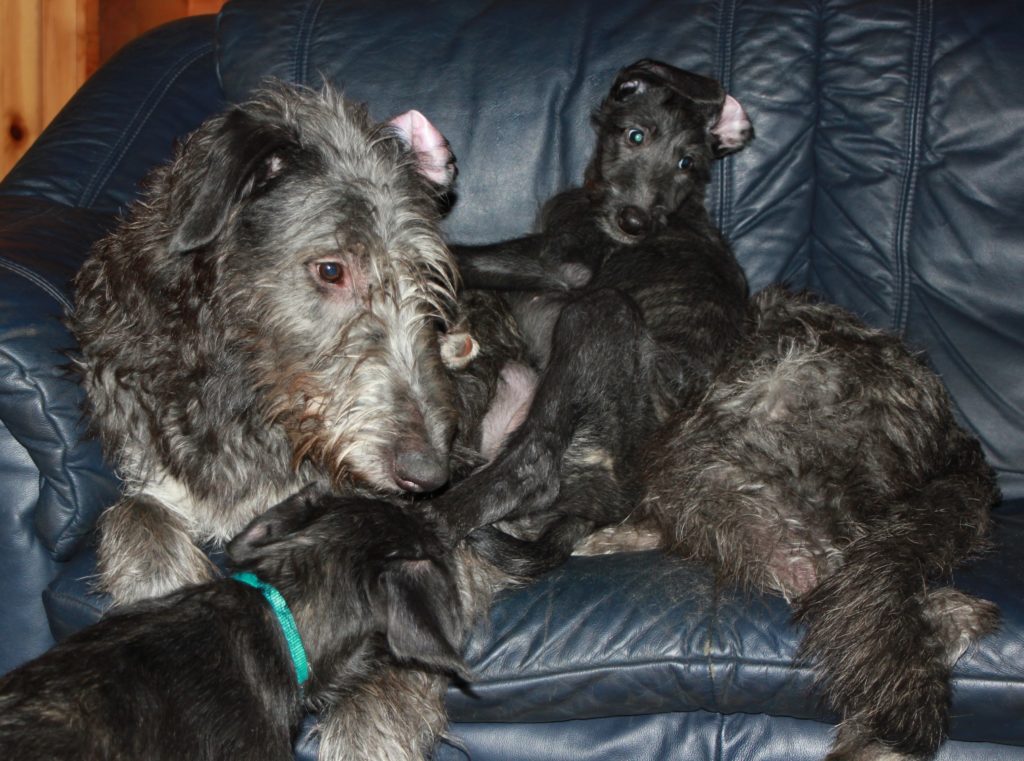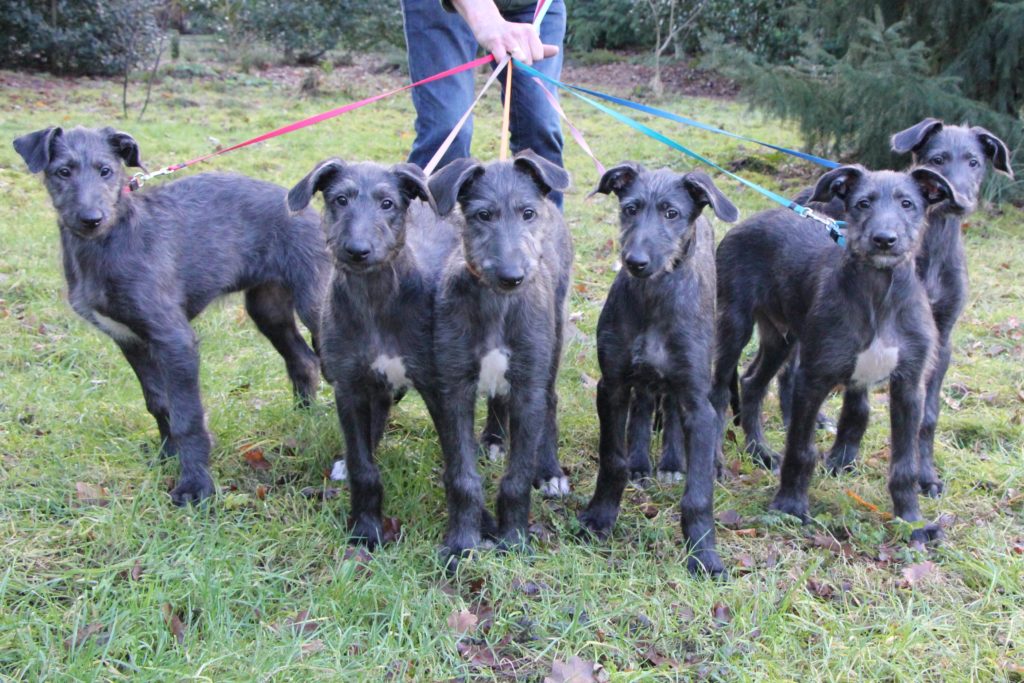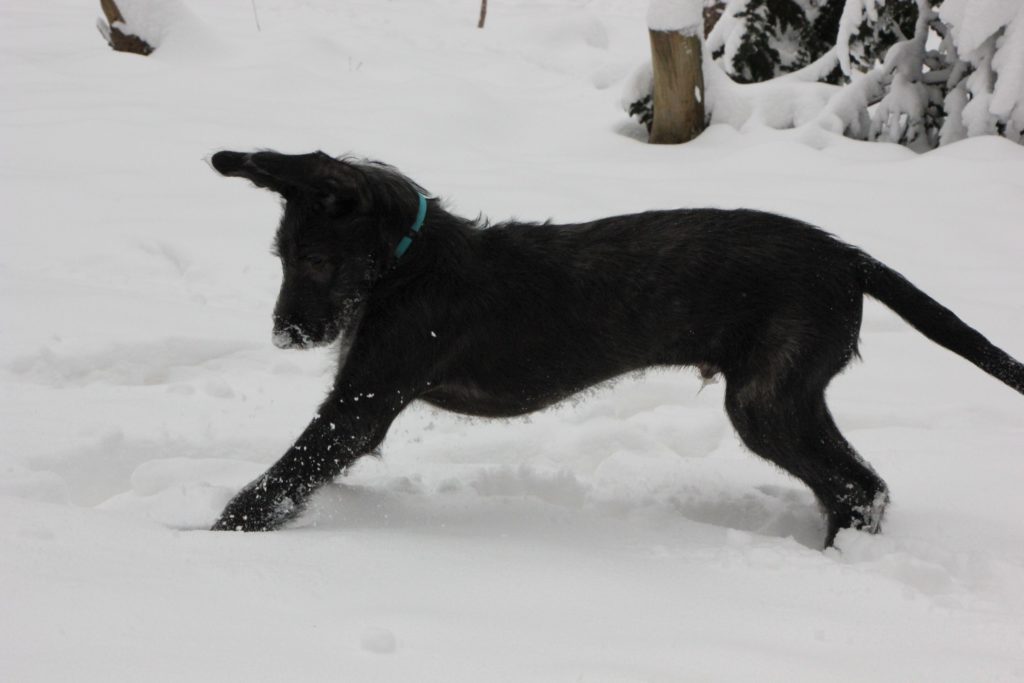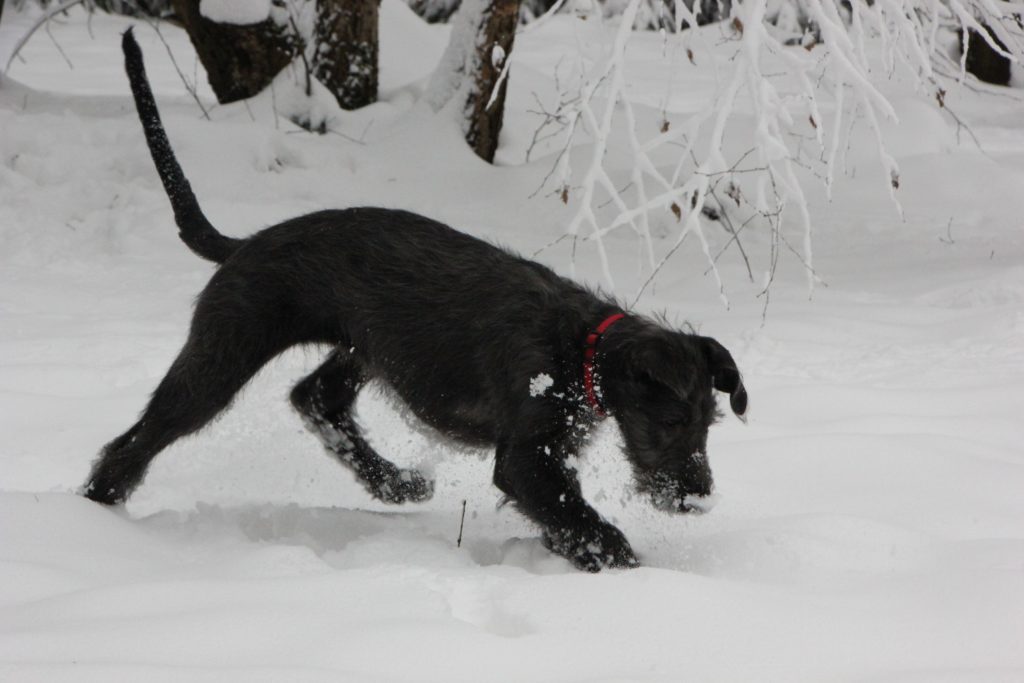 But in the meantime we are several weeks further and the puppies are doing well. The owners are all very happy with them and what I see in the photos and the videos and read in the emails, the puppies also with their servants. Crumbaugh and Charlaigne are very happy with each other and are shaking things up here, digging holes in which they can disappear and especially during the news in the evening on TV. they can argue wonderfully on the couch. They look good and have wonderful characters!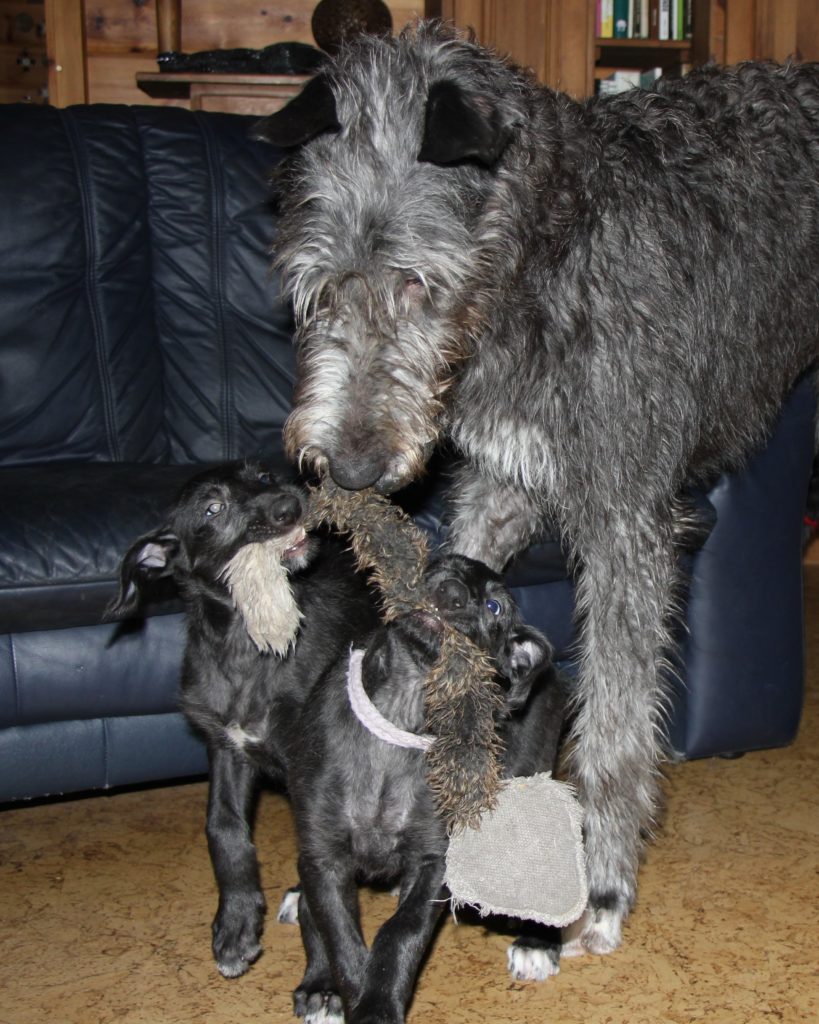 We are now a week further after saying goodbye to Cearrean. The grief is still there, but there is also relief and resignation. Luckily Cranston has the puppies that he likes to spend a few hours a day with and that keeps me busy. After all, he is still a puppy himself, almost 8 months old, and regularly forgets that he is a bit bigger and stronger than the 8 week old puppies and that has to be managed every now and then. But it regularly delivers very laughable moments!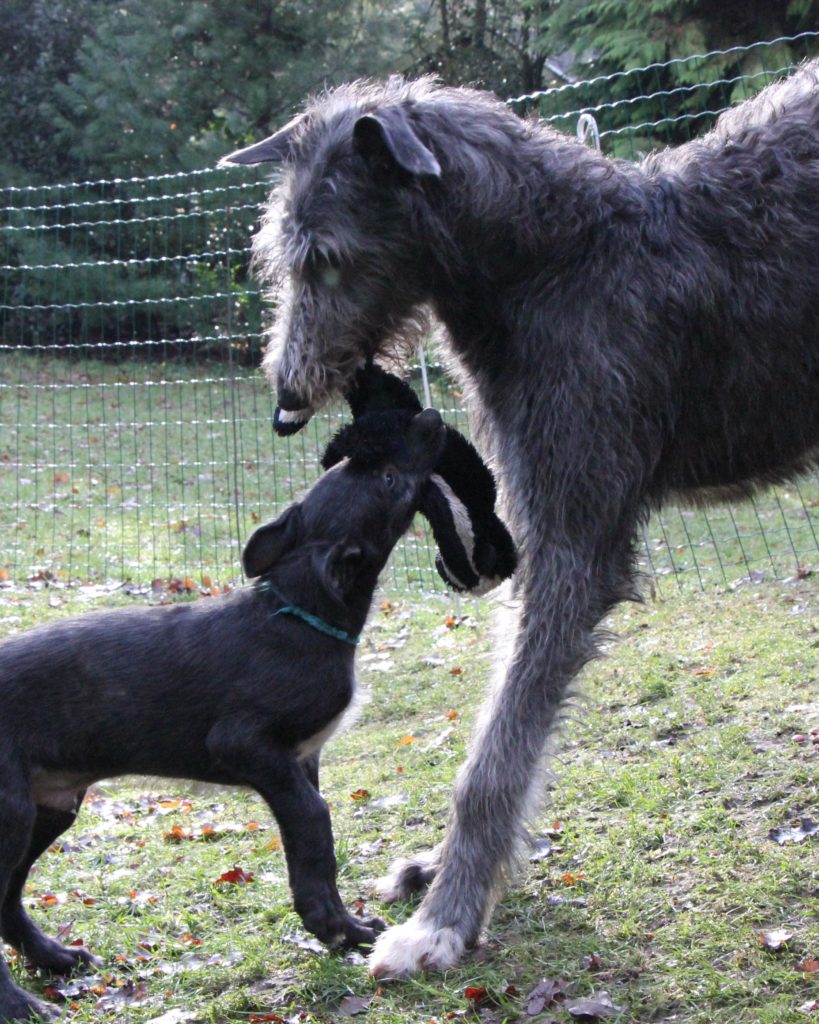 Cranston loves to take toys and then make sure they come after him to get it back. But of course you can also just pull them along!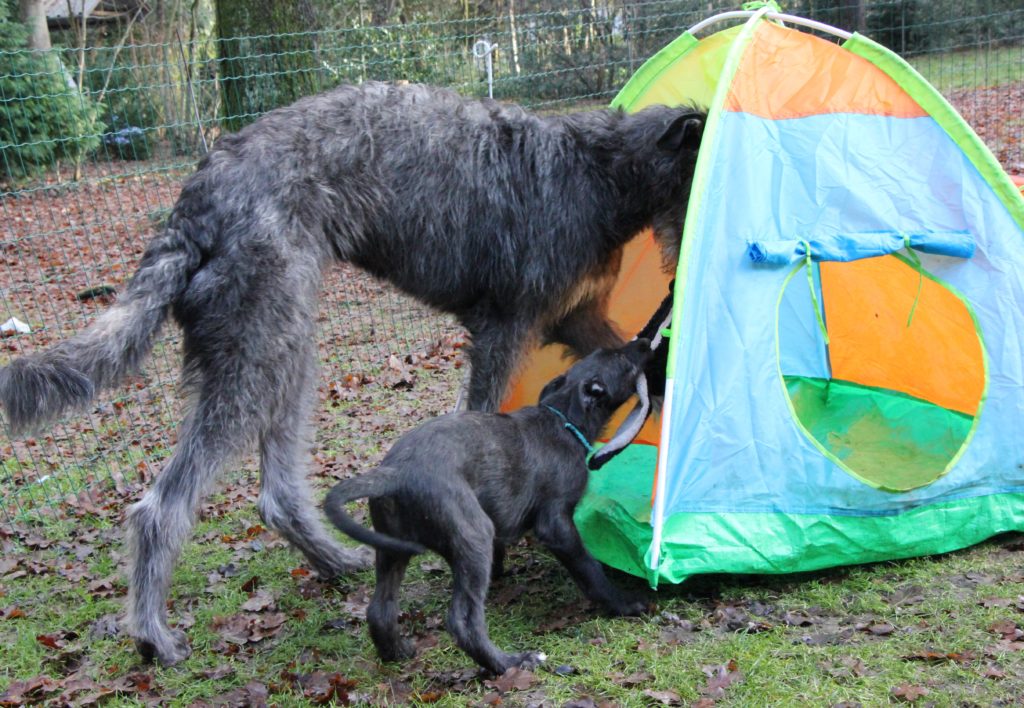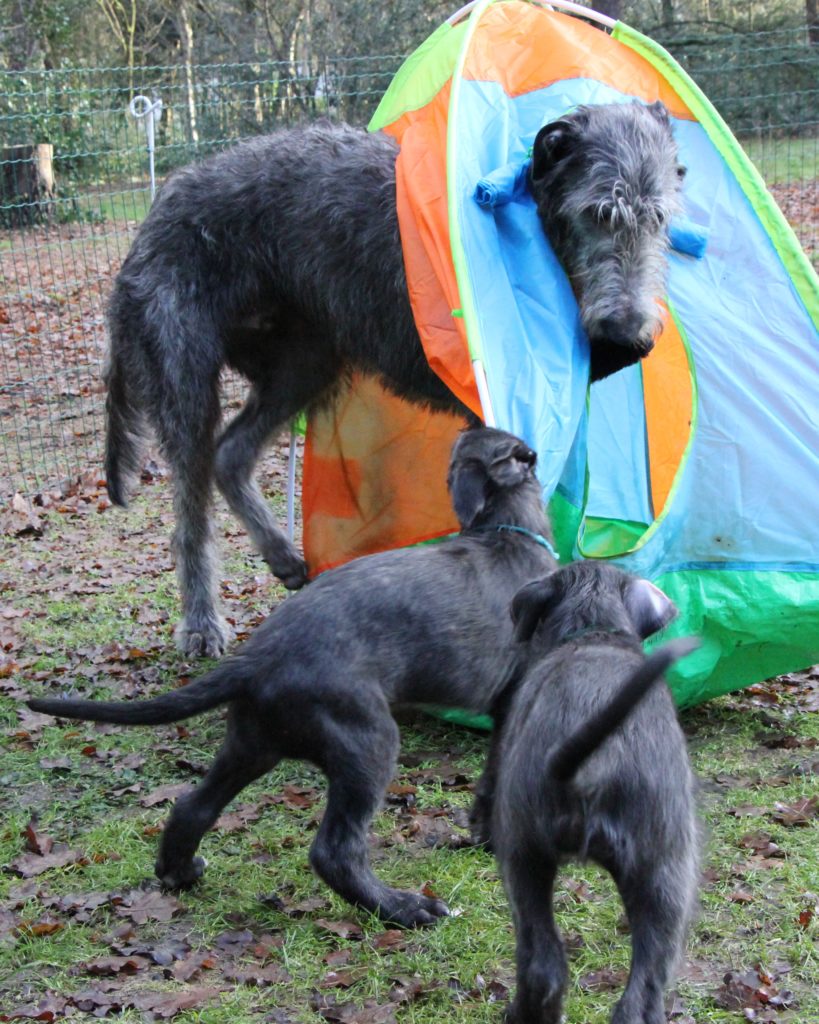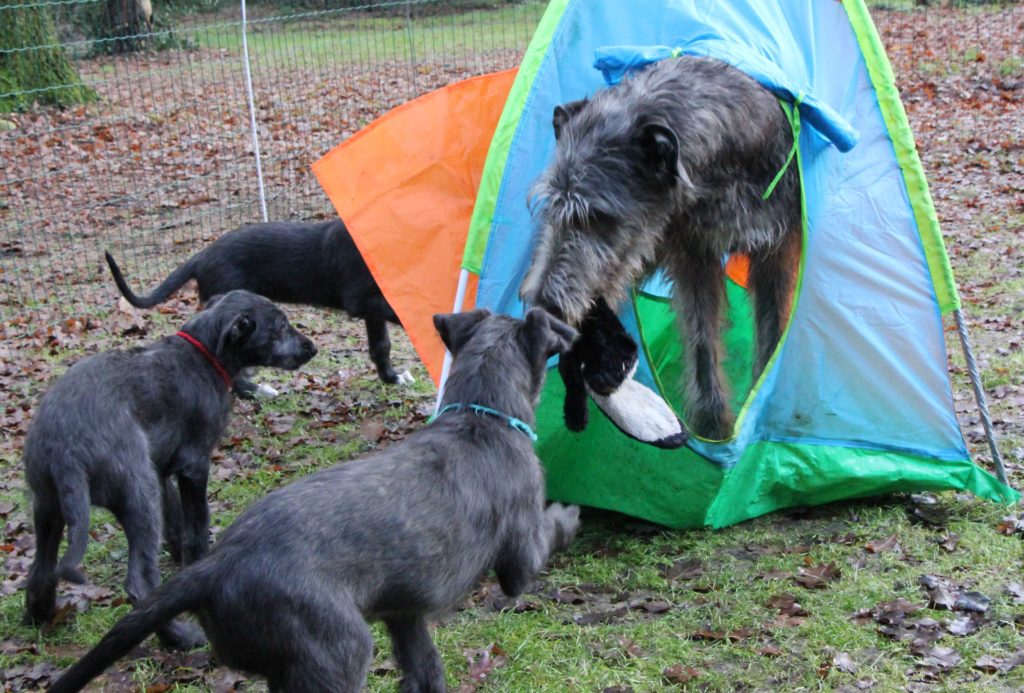 The tent has been up for over a week now, but it won't last as long as the tent that Cranston and Callaghan played with! Cranston thinks it all fits but the seams think differently! And the tunnel is also having a hard time.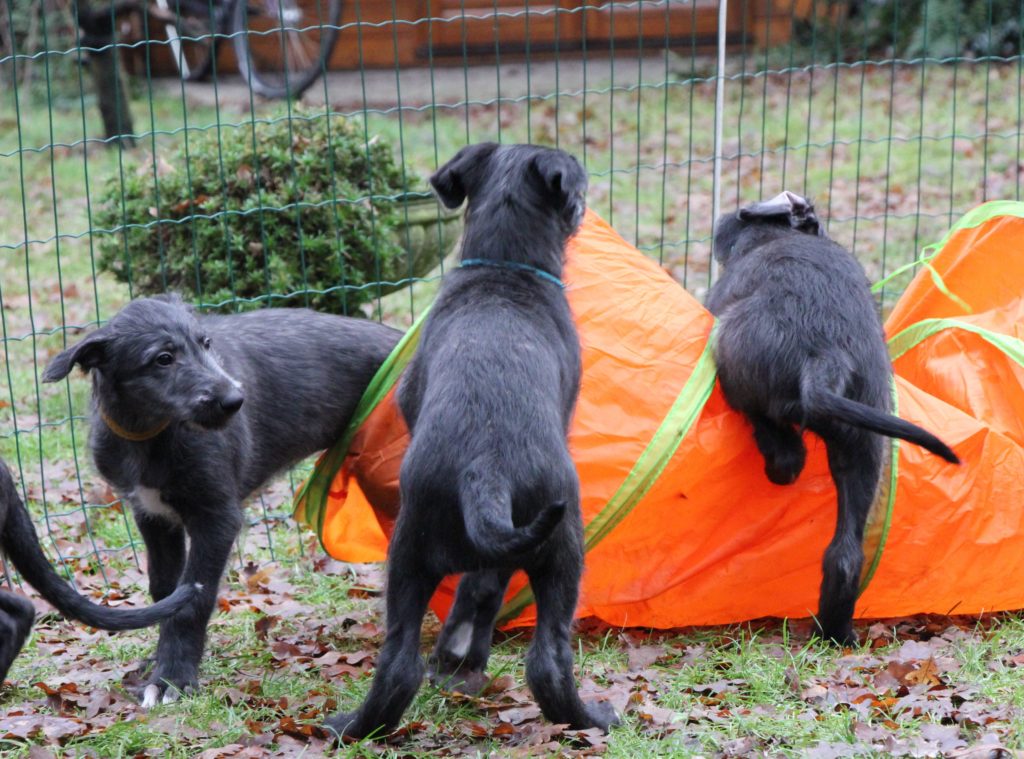 The puppies had their liver shunt test the day before yesterday and luckily they were all nice and low with their ammonia value. Next week they will receive their second vaccination.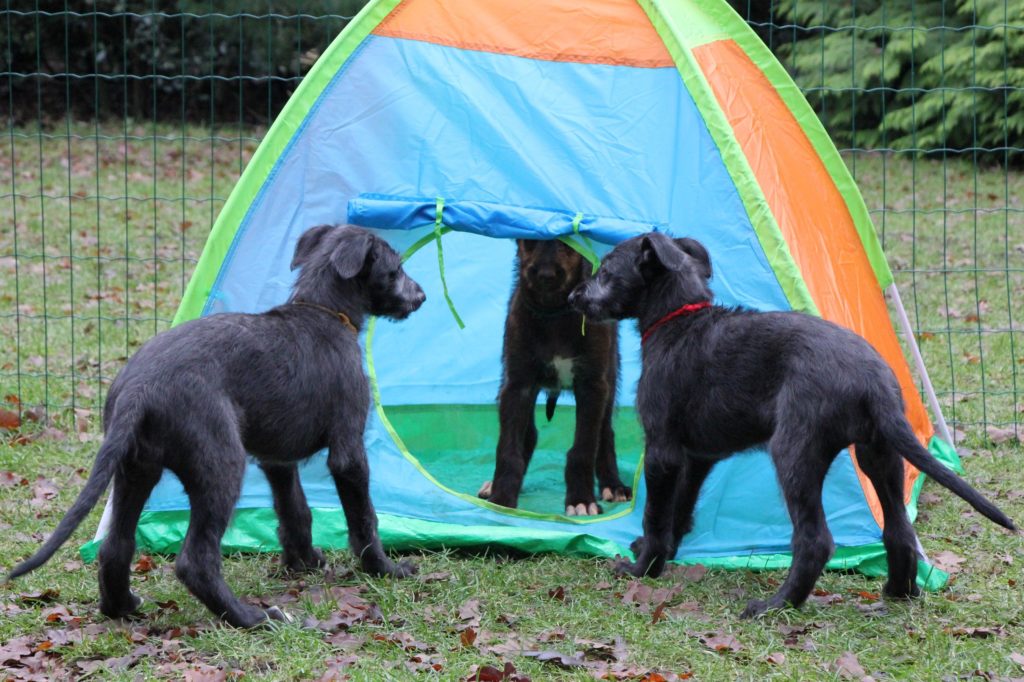 Walking on a leash gets better every day, just like riding in the car. They are already used to the vacuum cleaner and chainsaw and a clattering pan or clattering garbage bag doesn't do much to them either.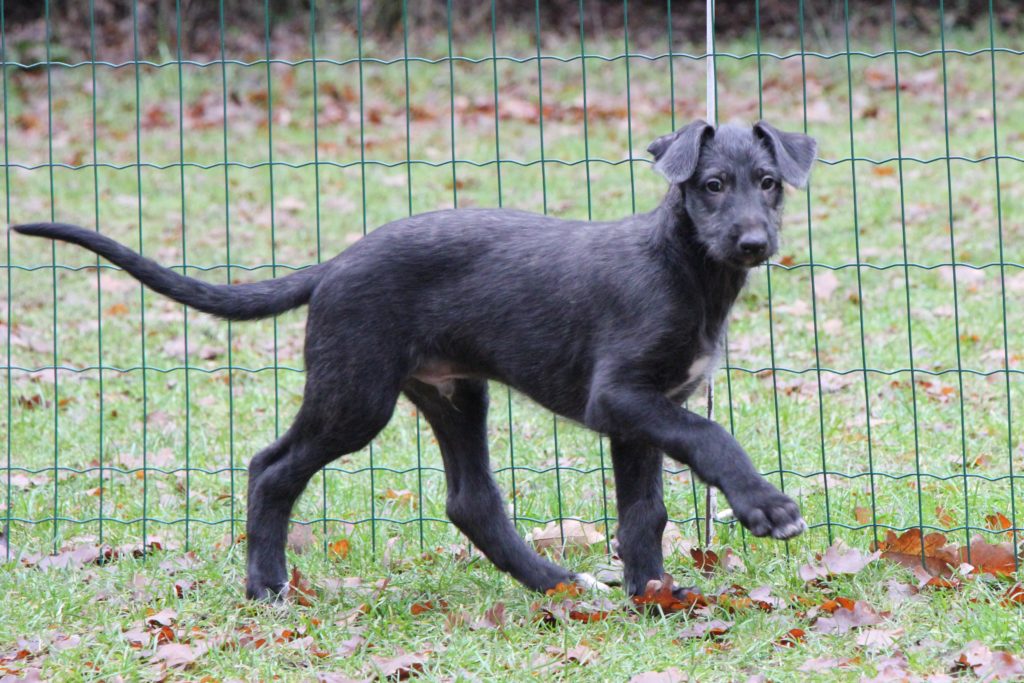 Now that Cearrean is gone, we have decided that Crumbaugh should also stay, so nice and good for Charlaigne, they can then enjoy themselves together. And it's a lot easier for me!