Secretis Quida
Breeder: Karin Jansen-Jödicke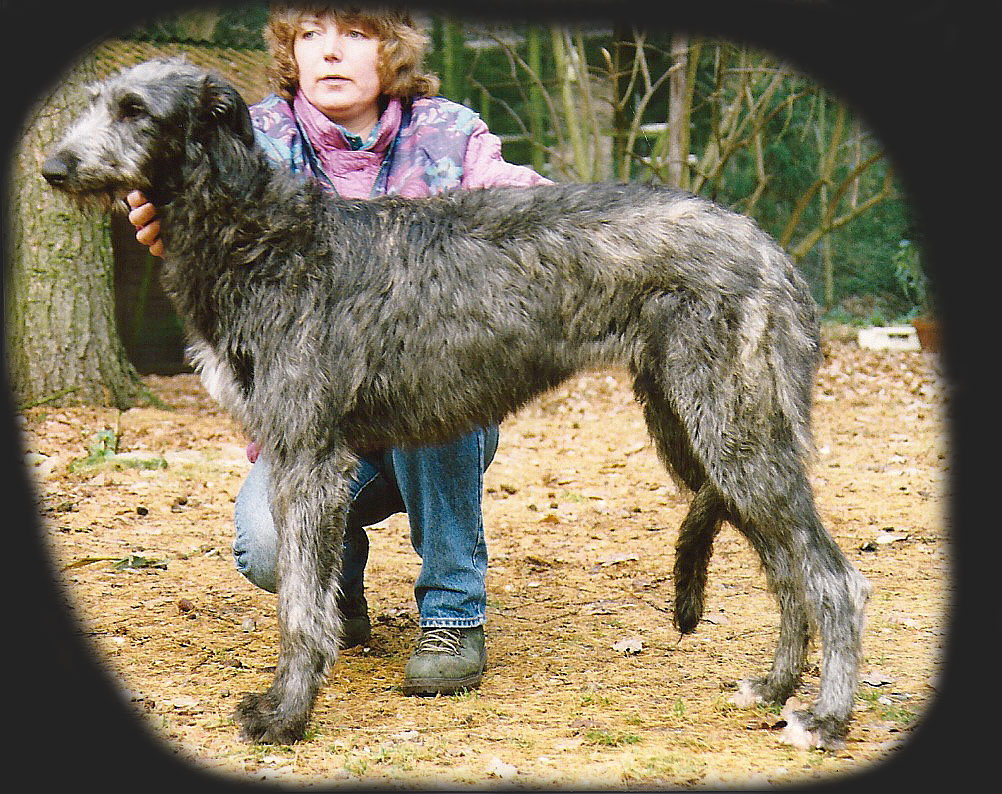 Born: 23-04-1996
Died: 25-11-1998 to a cardiac arrest during surgery on a broken toe.
Quida had a very slight heart defect from childhood.
Coursinglicense: DEE33T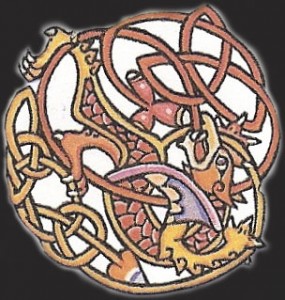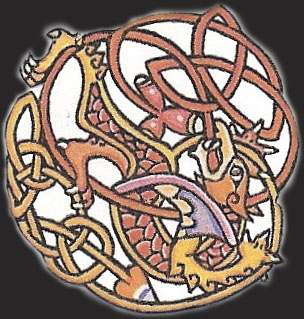 Quida ran her first coursing at 28-09-1997 in Varneville (FR) and her last on 31-10-1998 with varying results. She has run 11 coursings and of course some funcoursings. She has earned 1 RCACP.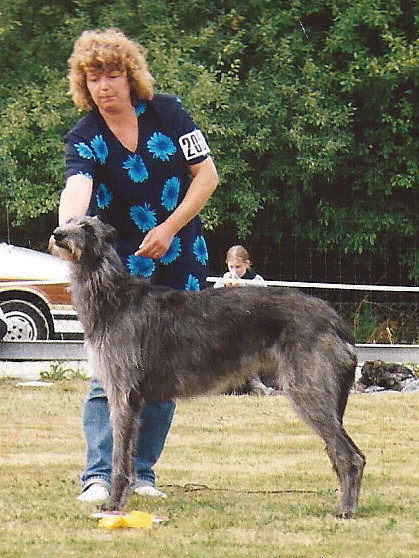 Titles: Luxembourg Youth Champion and European Junior Winner 1997.
Quida has been shown 15 times and obtained: 8 x 1Exc, 1 x 2Exc, 2 x 3Exc, 1 x 4Exc, 1 x VG, 2 x CAC, 1 x RCAC, 2 x RCACIB.
During the Deerhound Jahresausstellung in Hunstetten in 1998 Quida 1Excellent and the CAC by Sue Piggott.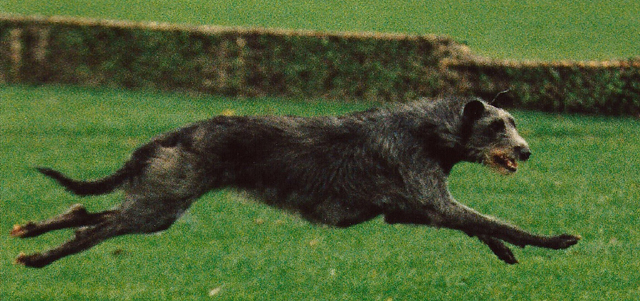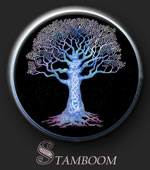 Quida was a very nice hound, she looked a little squint and was crazy about bananas. Always cheerful and in for a game.
There is not bred with Quida.