For the time being no puppies are expected with us.

Since we only want to breed with bitches of which we are for almost 100% sure, that at the moment of coverage they are healthy, they are tested on Factor VII Deficiency and Delayed Bleeding Syndroom, they are pre-examined, just before coverage for heart defects (ECG + Doppler Echo) and they get a complete Health research.
Nor do we breed with "just" a bitch, we also make high demands on the exterior and the character. A bitch or male who has no pronounced Deerhound character, we absolutely do not take for breeding. We also watch the bloodlines so that we are as much certainty as possible that we use purebred Deerhounds. The hounds in our possession and with which we have breeding plans are all tested on varietal purity if they are not bred by us or if we don't know the bloodlines.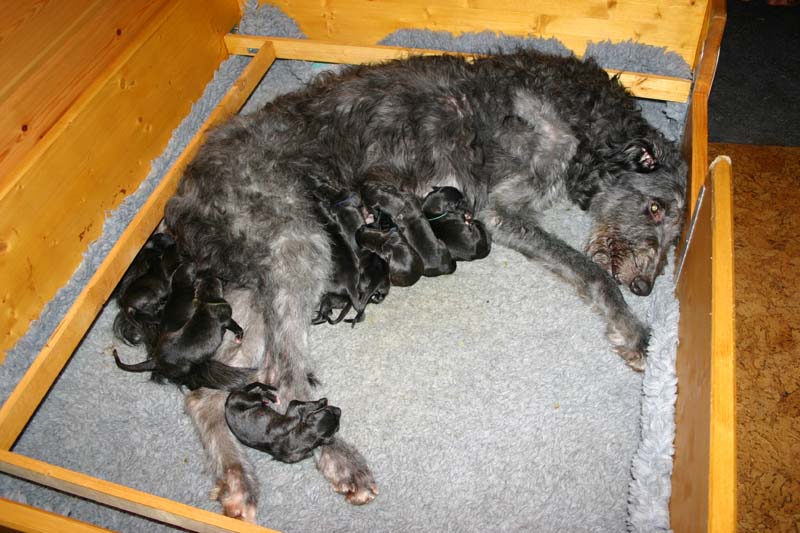 All our Deerhounds get fresh meat with additives, the puppies are also raised on this meal. So they are not used to kible.
Our puppies are born and raised in the house. At a young age we take them in the car to the vet, the forest, a Celtic Festival, the market, the petting zoo, a shopping centre, coursings etc. to socialize them well. They only leave us at the age of twelve weeks because we think it is very important that they are properly brought up by the mother and the other Deerhounds. We believe it is very important for the puppy's mental and physical development that he can play with his littermates as long as possible.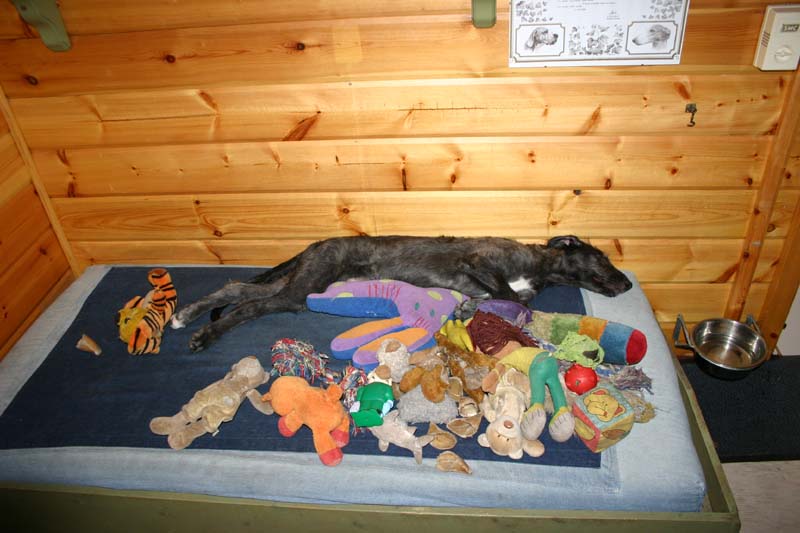 We also know that they have a good start, have had all inoculations, are well dewormed and have or have no defects. They are also house-trained, they can walk on the leash and they are used to driving.
As we feel very responsible for the puppies we put on the world, they are sold with a purchase agreement containing the rights and obligations of both parties.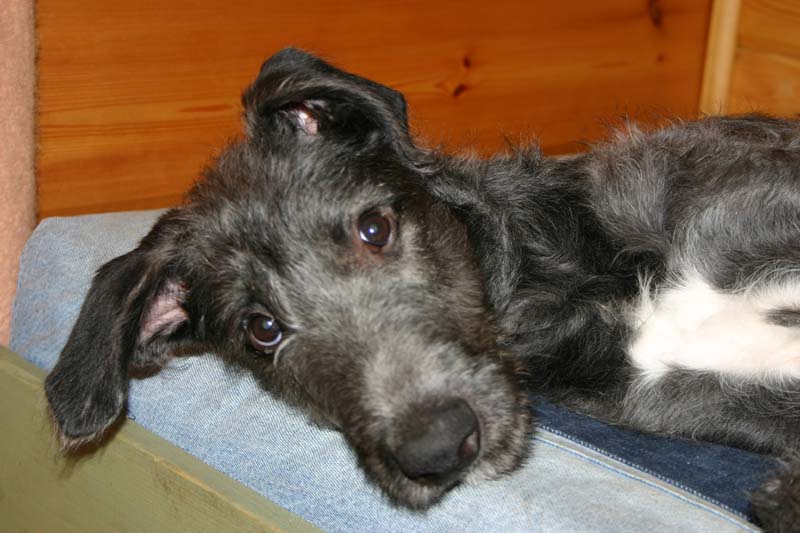 If you are interested in the breed, a puppy of us or just want to talk about your Deerhound, you can always contact us.
Simon and Caroline van Zanten
Oekelsbos 18, 4891 RL Rijsbergen, the Netherlands
Tel: 076 5323952
Email O.cockaigne@outlook.com