Nimloth Brandir

Breeders: Gill and Toby Smith
Born: 17-5-2012
 Status Factor VII Deficiency: Normal
Status Cystinuria: Sufferer
Coursinglicentienummer: DEE72RC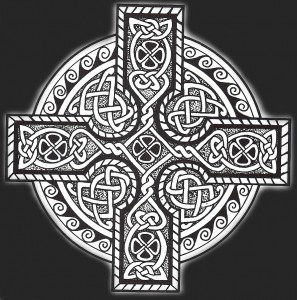 Brandir starts his "Showcarrëre" on 2 September 2012 during the Puppydag of KC Waalwijk. He will be here 6th in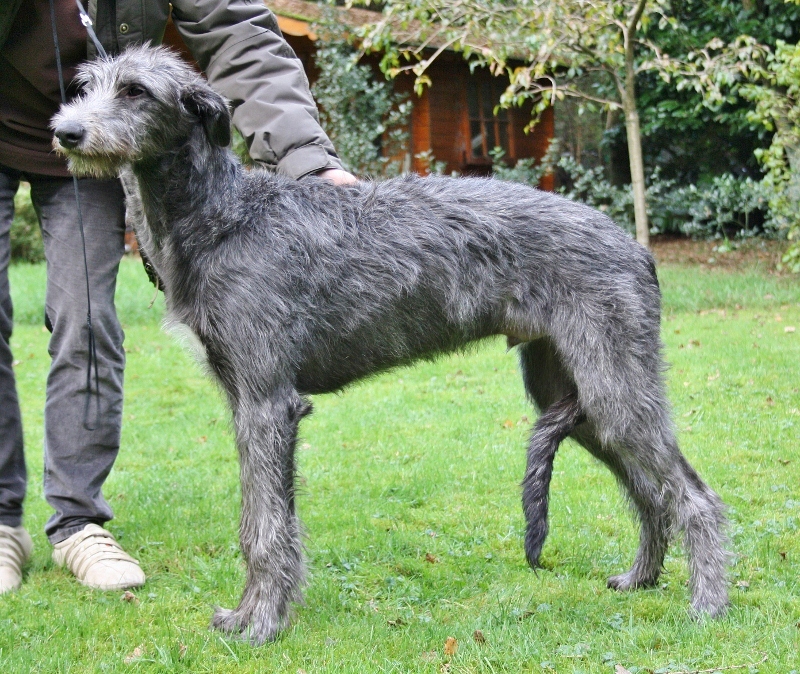 the semifinal. On 17 November 2012 he becomes BIS2 puppy during the KBWC Sighthound Specialty in Kortrijk.
Brandir has so far obtained the following titles; International champion, Dutch champion, Belgian champion, German Champion (DWZRV), Benelux winner Belgium ' 14, Benelux winner Nederland ' 15, Benelux winner Luxembourg ' 16, German junior Champion (DWZRV), Europa Jugendsieger 2013, Landes Jugendsieger Hesse-Thuringia 2013, Dutch junior champion, Belgian junior champion, Landessieger Nord MV 2015, Luxembourg's champion ' 16, Benelux champion.
Brandir has 51 shows so far and has obtained the following qualifications: 3 x very promising, 3 x BP, 1 x BISP 2, 1 x BISP 6, 32 x 1u, 7 x 2u, 5 x 3h, 1 x U, 2 x 1ZG, 10 x JBOB , 3 x JCAC (DWZRV), 1 x Res. JCAC, 16 x CAC, 10 x CACIB, 5 x Res. CAC, 3 x Res. CACIB, 1 x BISJ 2, 10 x BOB, 9 x BOS, 1 x BIG, 2 x BIG2, 1 x BIS4, 1 x Ex Equo BIS2.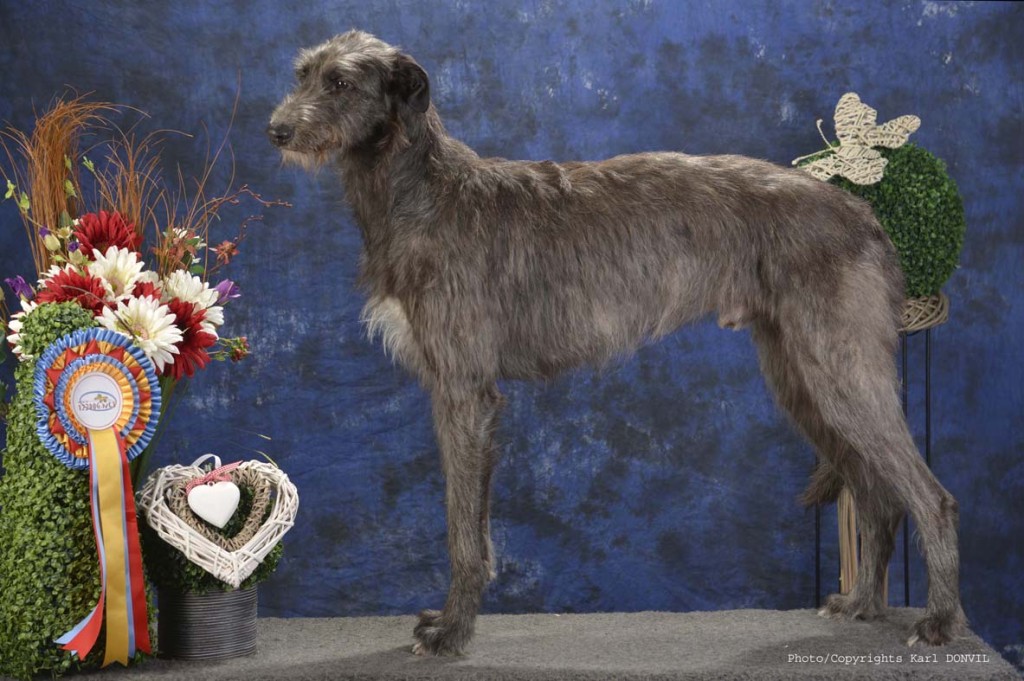 On the Breedshow of the English Deerhound Club Brandir became two times third in his class in 2013. In 2014, Brandir was first in the special coursing/Lure chasing class and fourth in the "special Not Bred By Exhibitor" class.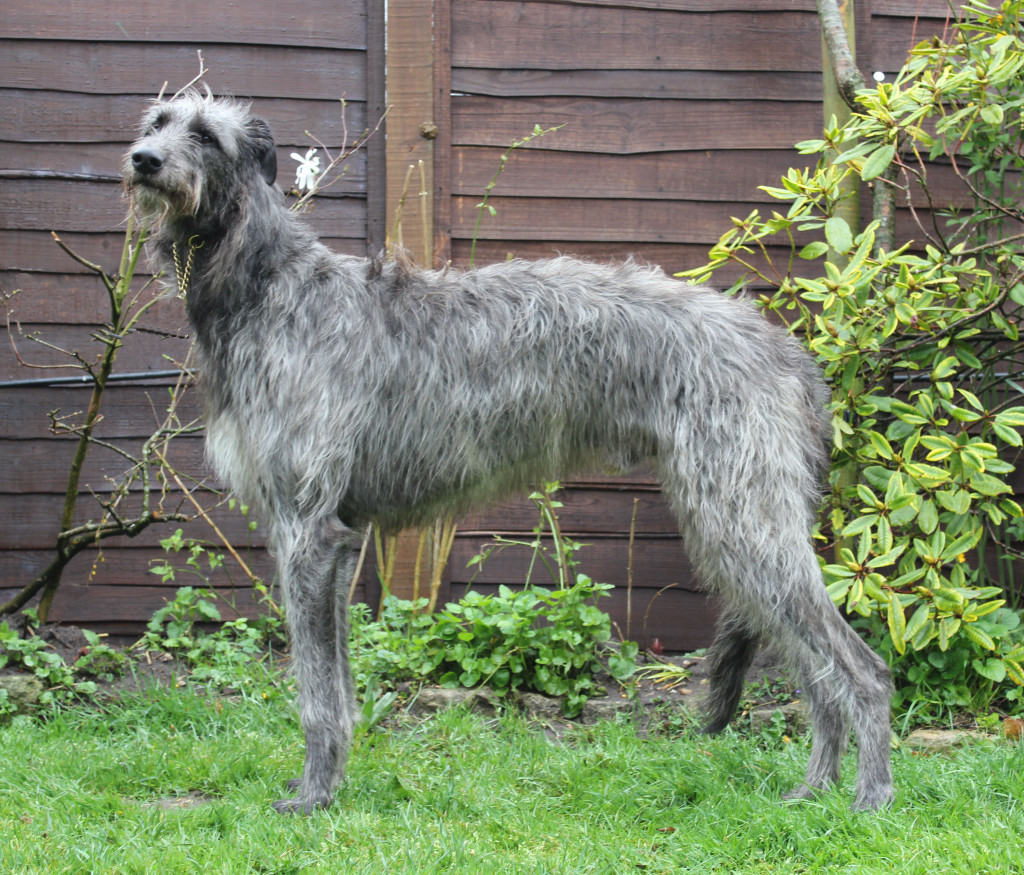 During the combination-weekend of show and coursing in Wismar (D), on 26 April 2014, Brandir earned his first "Schönheit und Leistung" title. and June 8, 2014 his second Tüttleben.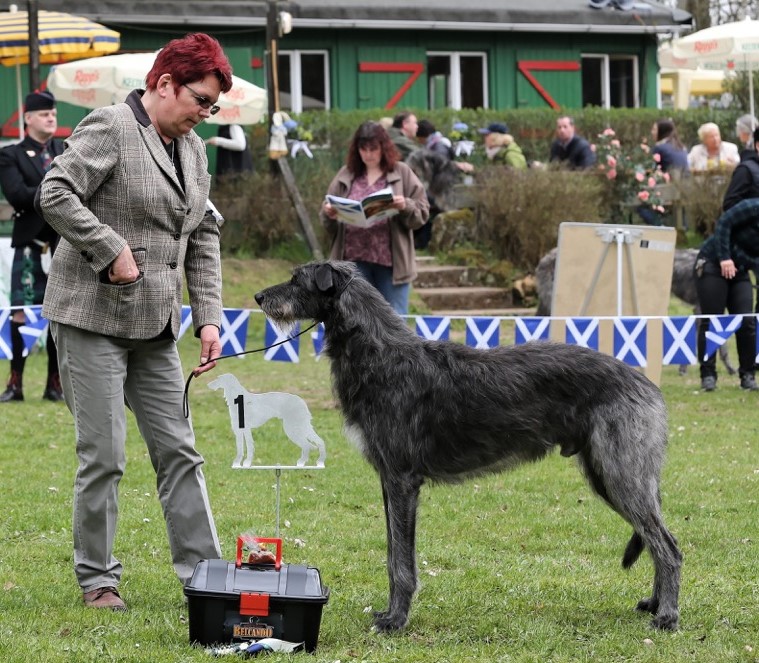 Brandir is a brother of Bernice.