Ch. Naughty Prudence of Dirty Mind
Born: 18-10-1990
Died: 30-05-1999 Atrium Fibrilation/Cardiomyopathy
Coursinglicense: DEE19T
Prudence ran 48 official lure-coursings where she landed 22 times in the first place. Her first coursing was on 12-04-1992 at Arry (FR), where she became second of seventeen Deerhounds. Her last coursing was on 03-08-1998. She has obtained 2 CACP's and 1 RCACP.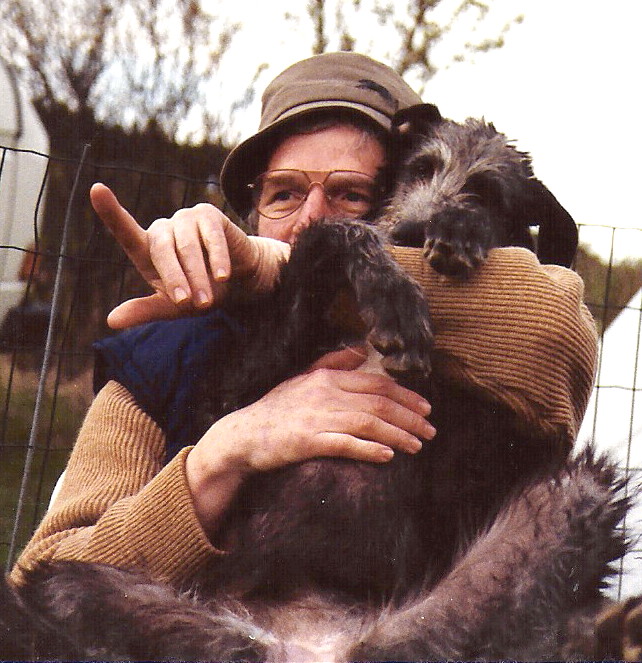 Here a very young Prudence gets her first coursing lessons by Richard Hawkins in Arry 1991!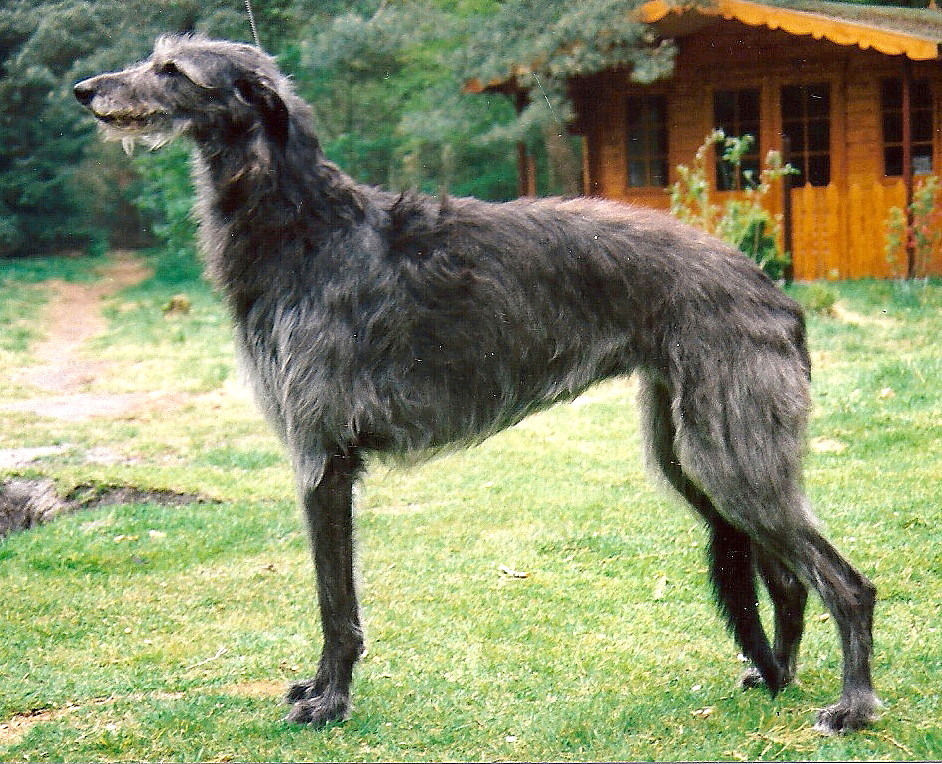 Titles: International-, German (DWZRV)-, Danish-and Belgian-Champion, Amsterdam Junior-Winner 1991, Luxembourg Junior Winner, Belgian Winner '95.
Prudence also visited 71 shows to achieve the following results: 1 x VP, 35 x 1Exc, 11 x 2Exc, 3 x 3Exc, 2 x 4Exc, 4 x Exc, 1 x VG, 2 x 2VG, 1 x 4VG, 2 x VG, 13 x CAC, 17 x RCAC , 5 x CACIB, 14 x RCACIB, 5 x BOB, 2 x BIS on a Hounds CAC-show in Germany.   At the Deerhound Jahresausstellung in Solingen in 1993, Prudence was given 1Exc and the CAC by Cicely Cox.


Unfortunately, she never won the title Dutch Champion because she was always behind her sister Nobby, similarly at the Brussels World Show where she received the Reserve CACIB.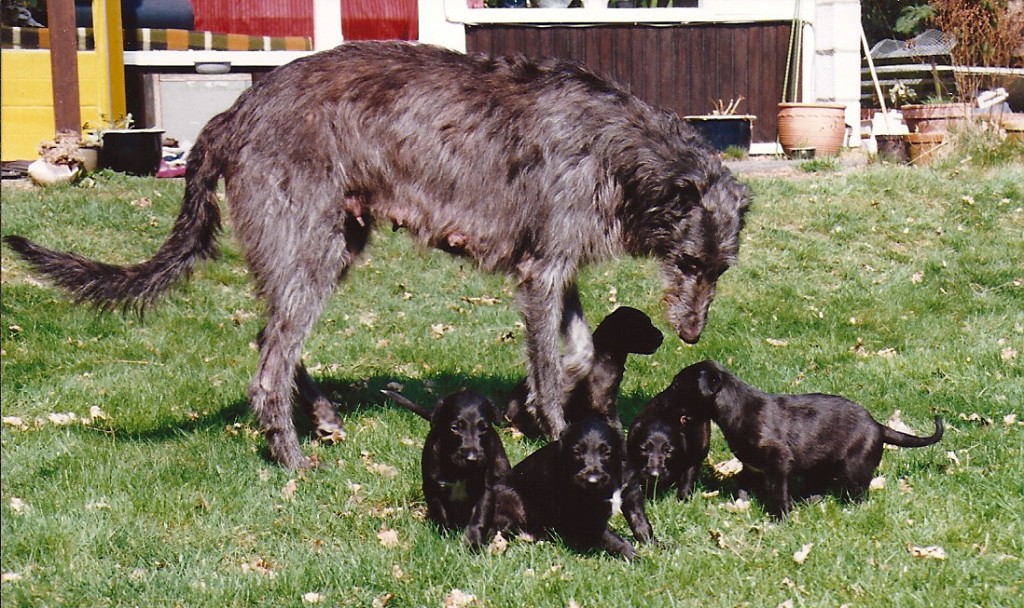 On March 6, 1994, five puppies are born; 2 males; Cardhu and Callan Kaj and three bitches; Cinéad, Cicely and Chadé. Cinéad stays with us and later Cardhu also comes home again. The father was Lousy Lennon vom Welzerberg.