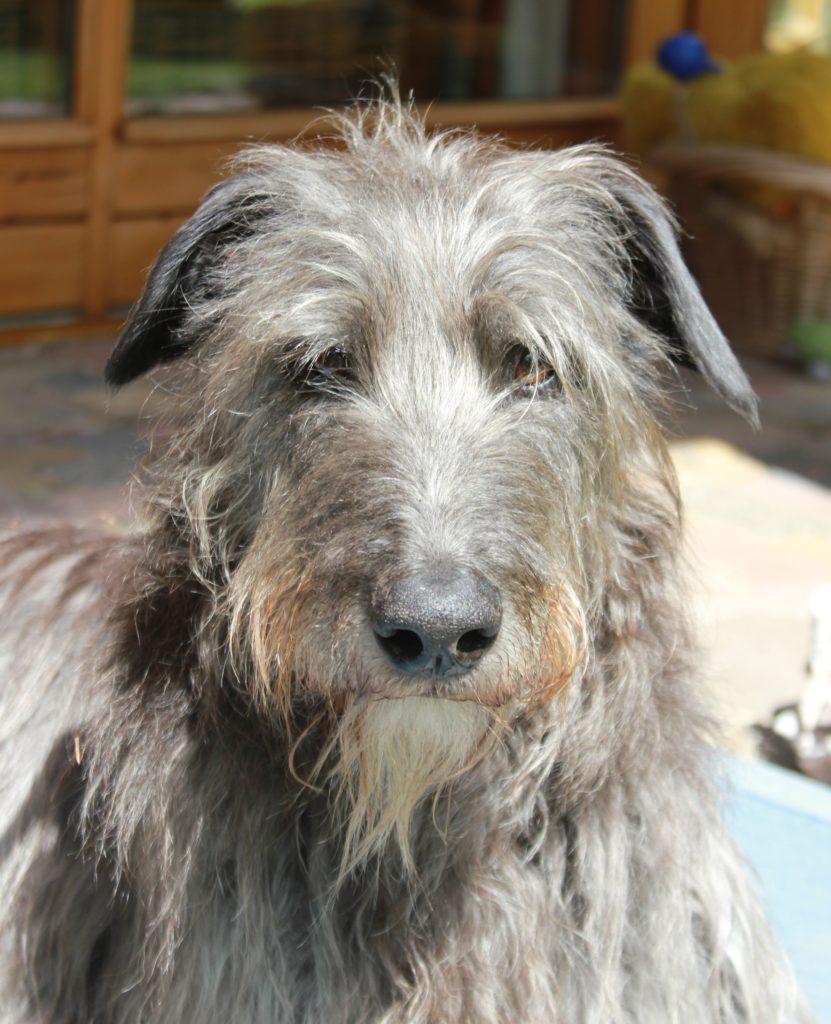 Yesterday Brandir and Bernice turned 8 years old and despite Brandir's Cystinuria and mild Cardiomyopathy, he is still doing wonderfully! Every day he plays with Cearrean and is still in charge of him. He does not miss a walk and still fully enjoys life. Bernice is also still very fit and active.
Up to 9 years, must succeed.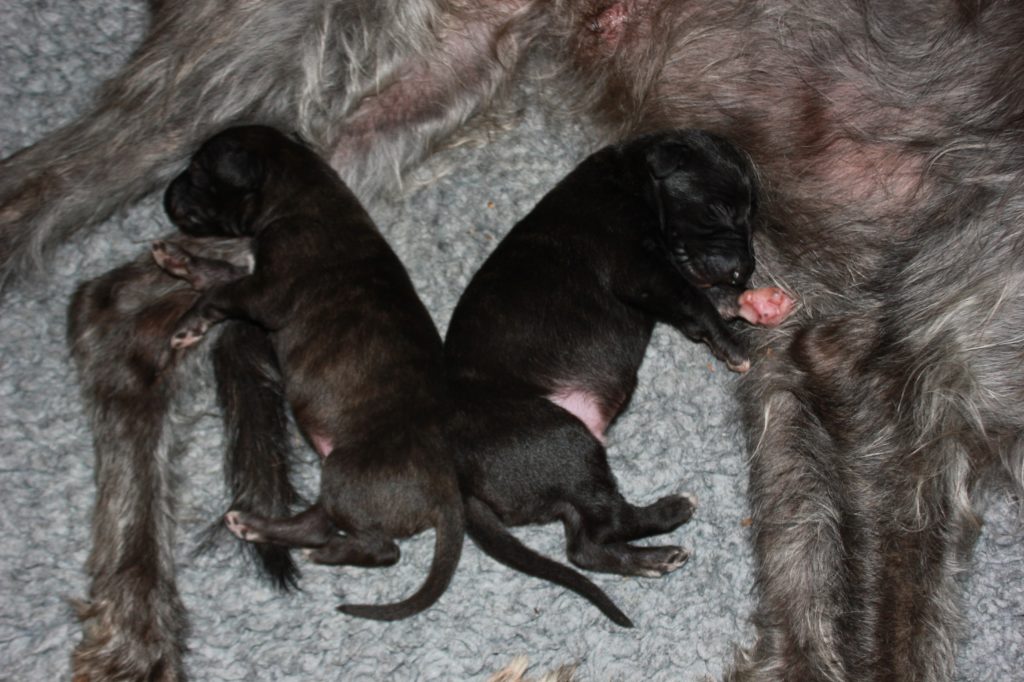 Today the puppies are 10 days young and Callaghan has tripled his birth weight + 51 grams, he weighed 1086 grams this morning. Conaughey has been taking it a bit easier in recent days and now weighs 1390 grams. He can no longer be picked up with one hand. The colour difference is becoming increasingly clear, I wonder what this will be. Vision was very light as a puppy so maybe Callaghan will be like that, I don't know. I have not yet had this colour in one of my litters.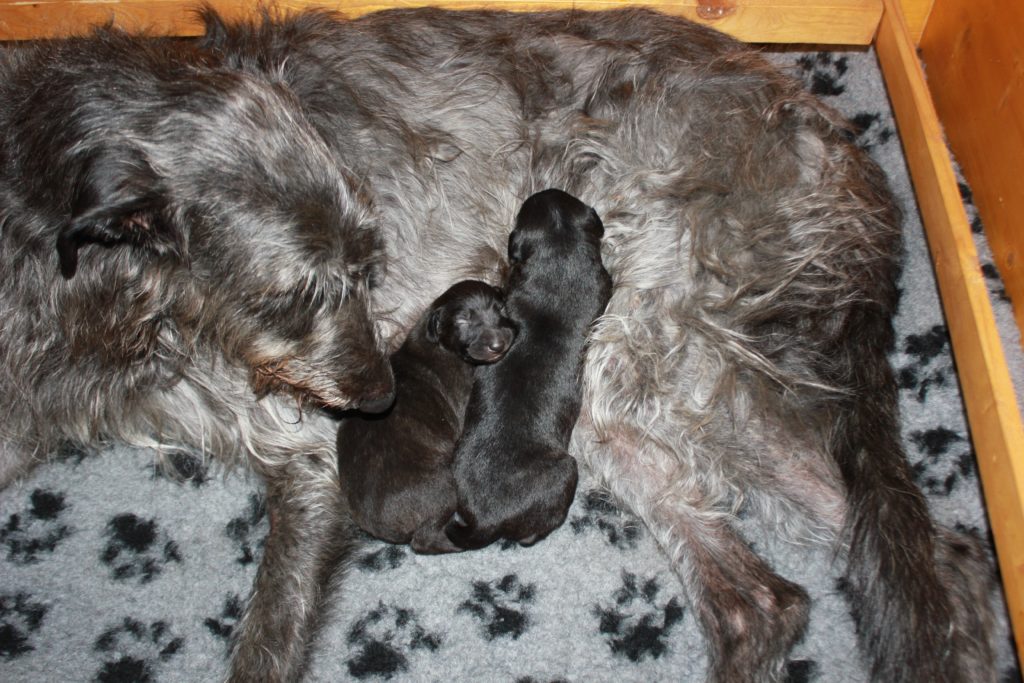 In the meantime they occasionally show a bit of playing behaviour, the eyes almost open and the standing is also getting better, but they are too thick to walk, top heavy, they roll over immediately.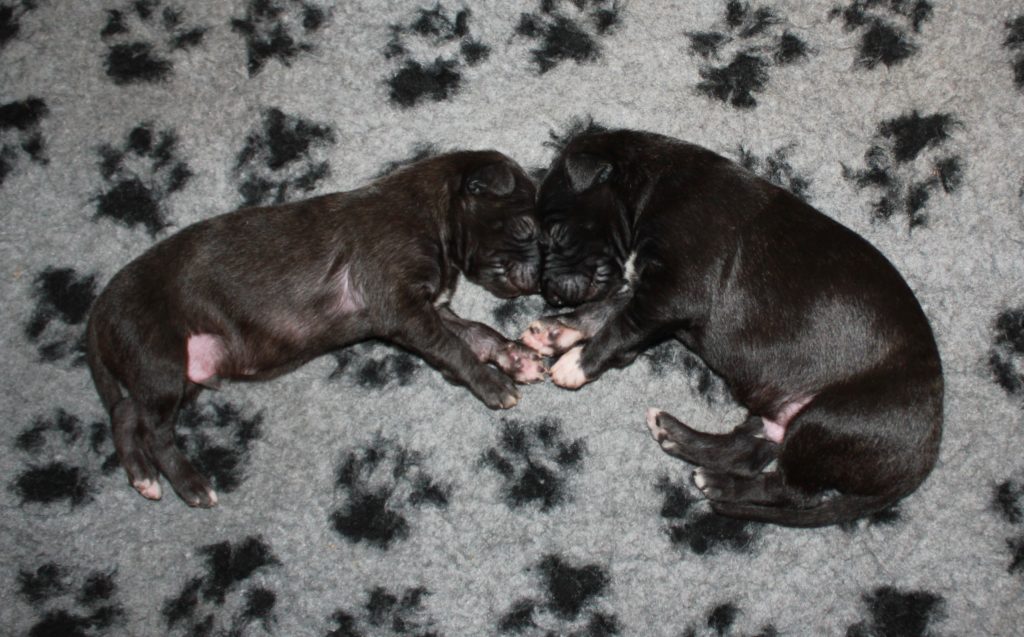 Vision takes good care of them, they shine that it is a sweet treat and only once a day a fat bed goes into the wash. Something different as back then with 11 puppies, the washing machine kept running!