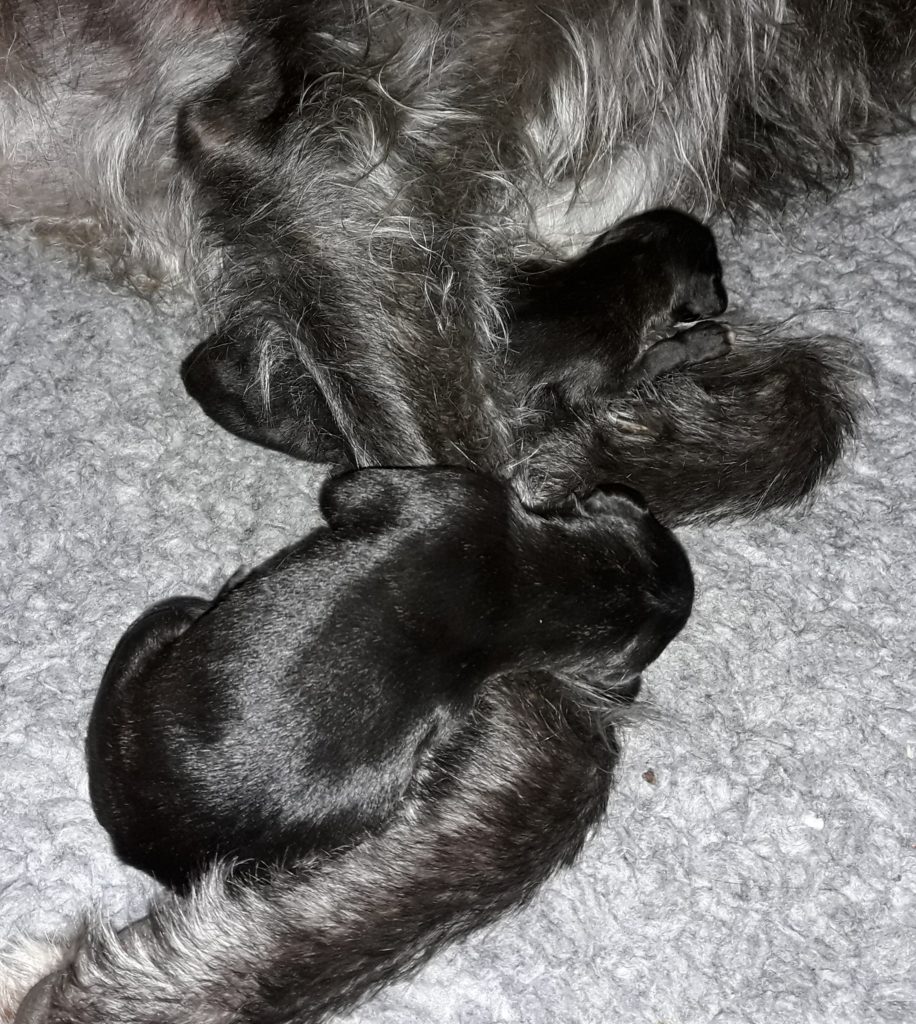 They were born three days ago; Callaghan (… ..) and Conaughey (… ..). I have not yet decided which name, but when I look at the characters I think that 'the little' Callaghan and 'the big' will be called Conaughey. Yes, and whether something will be added in the brackets remains to be seen. In the very near future, I'm going to take DNA to see if either has Argyll Bryan from the Market Garden as a father. I hope so!! 'The little' has a good chance, he has the same chest spot and amount of white on the feet, he is not so coarse and heavy and not very dark in color, but … all this says nothing. So wait and see!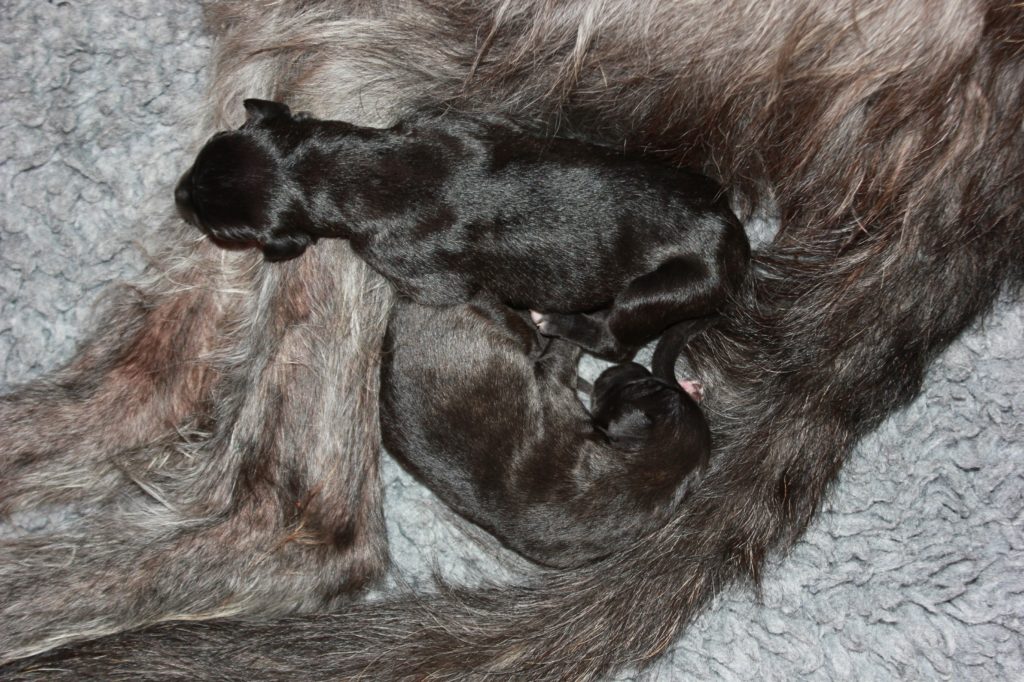 The size difference was big and it still is. 'The little' is doing his best, but 'the big ' is doing better and drinks twice as much! So they do go about the same and gain weight in proportion. 'The big' weighed 626 grams this morning and 'the small' weighed 427 grams, I wonder what they weigh tonight.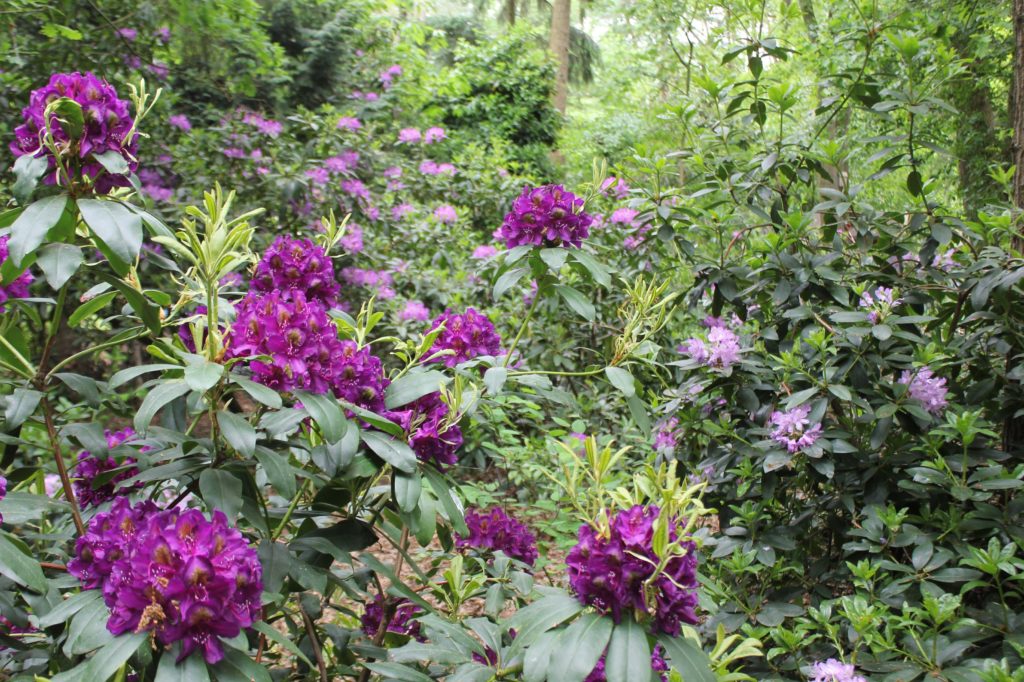 In the meantime we also have to enjoy the beautiful rhododendrons that growing in our backyard. Usually we are away during this period and we miss the best moments, not now !!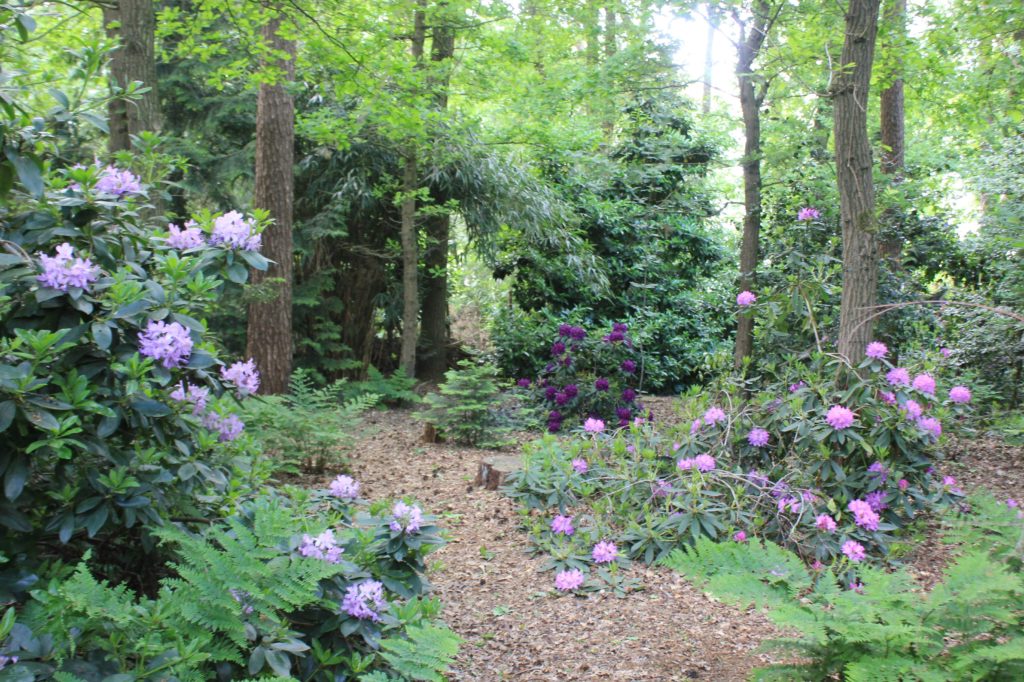 The walks with the hounds was also enjoying the past week; a large pool has been excavated in the future horse meadow, the hounds love it and with the nice weather there are many doggy-friends to run around with!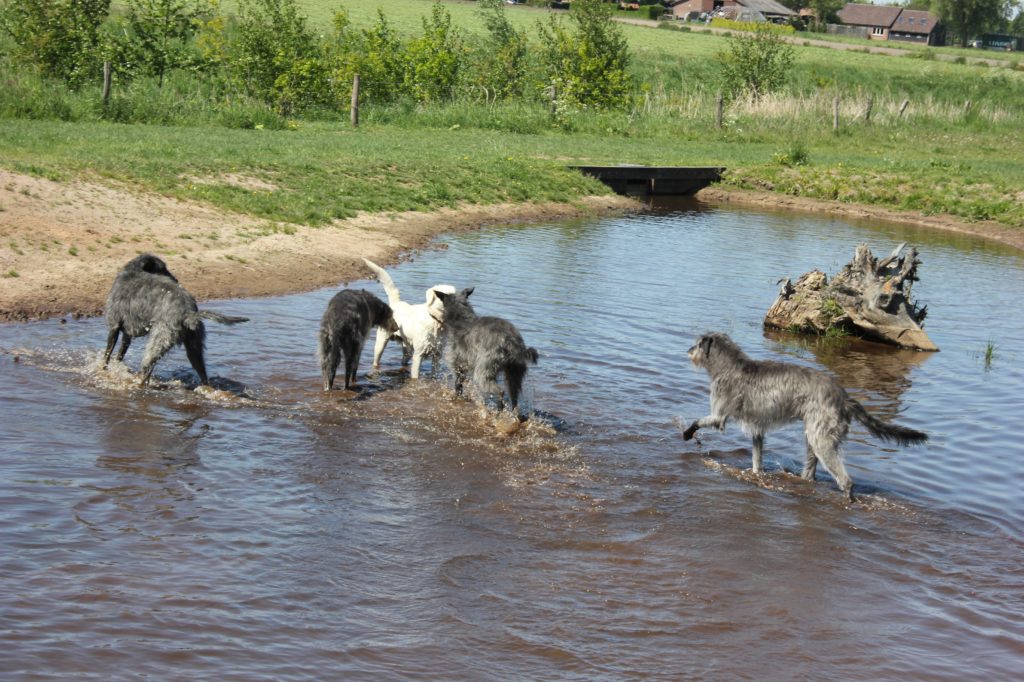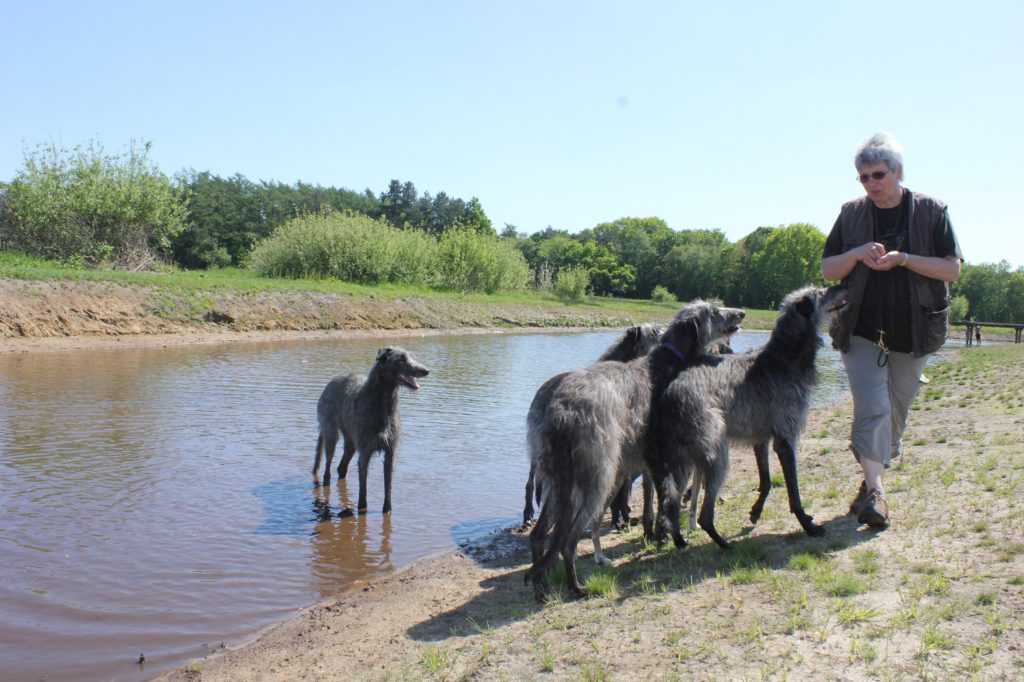 Time for the game "fishing candy". Cearrean had some problems with it, but people learn by doing and in the end it went perfectly.
Simon is just doing odd jobs in between and is helped by Cearrean. Cearrean finds everything interesting and exciting and wants to be around all the time.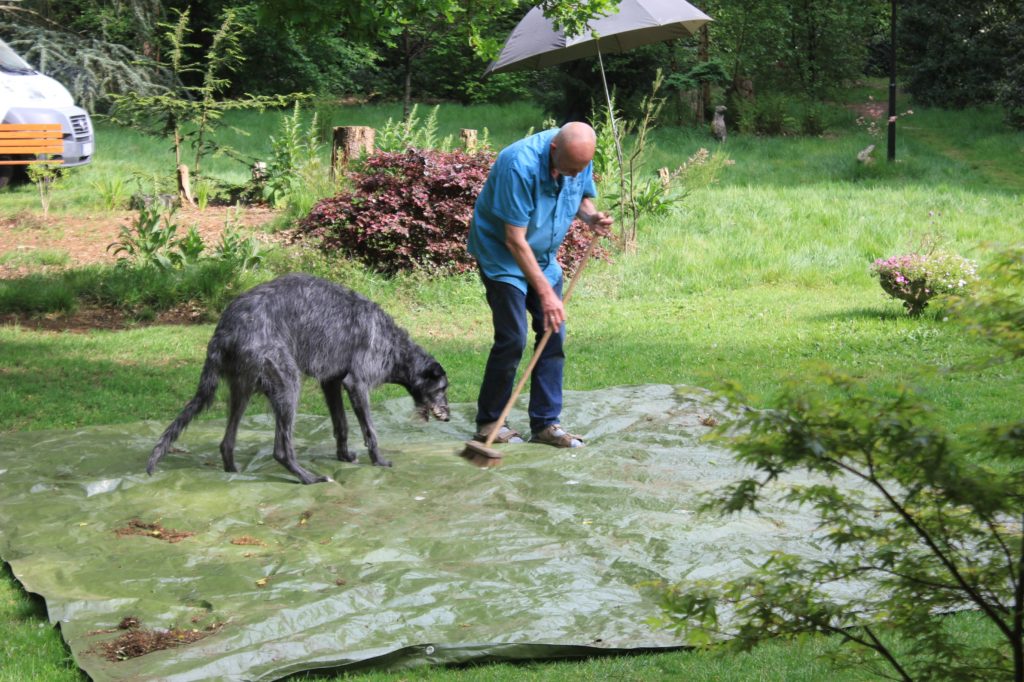 And meanwhile I sleep, hang and sit around the whelping box. Vision is a fantastic mother and keeps the puppies clean, they shine that it is a sweet treat. She is also very careful, she does not just get up and turns around on command. Fortunately, that all goes perfectly!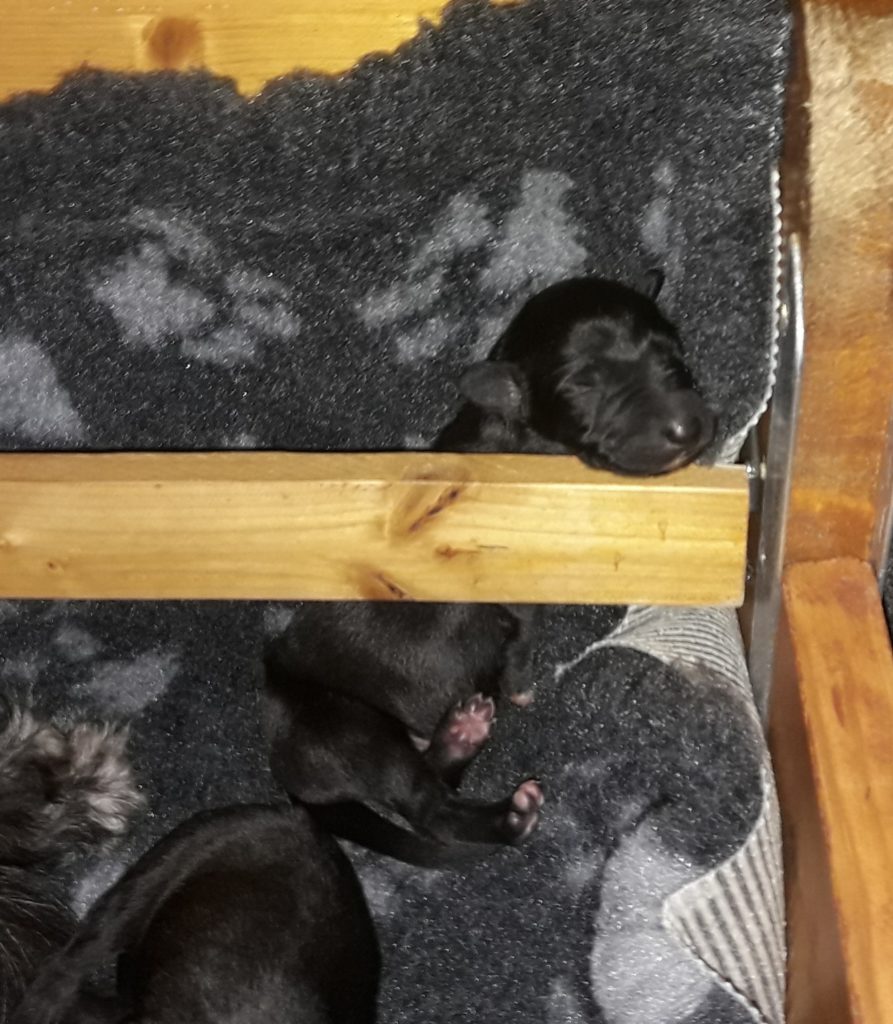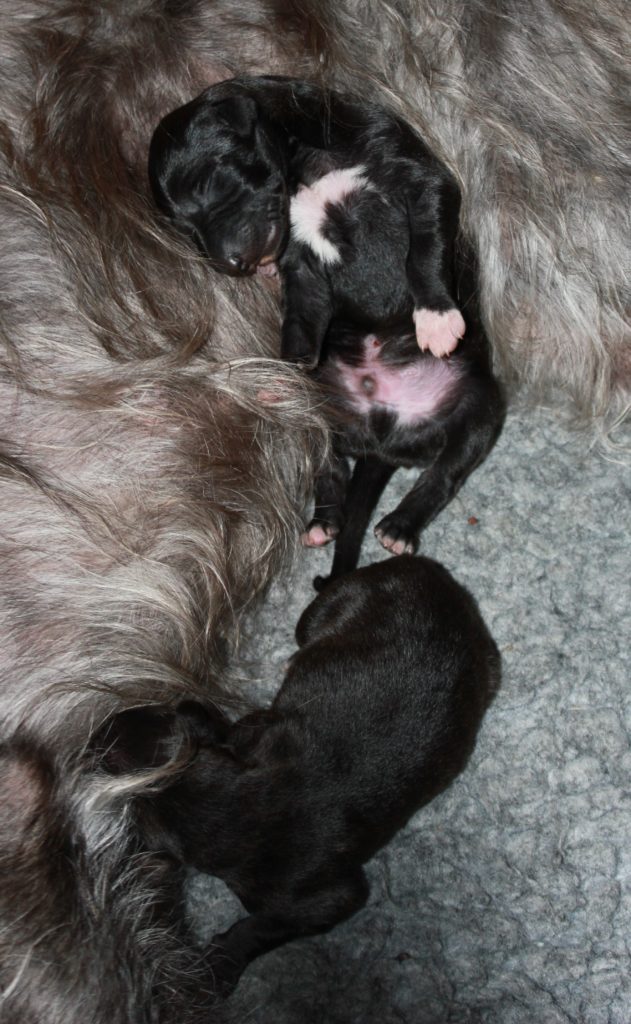 In short, ….  everything is very enjoyable!!!