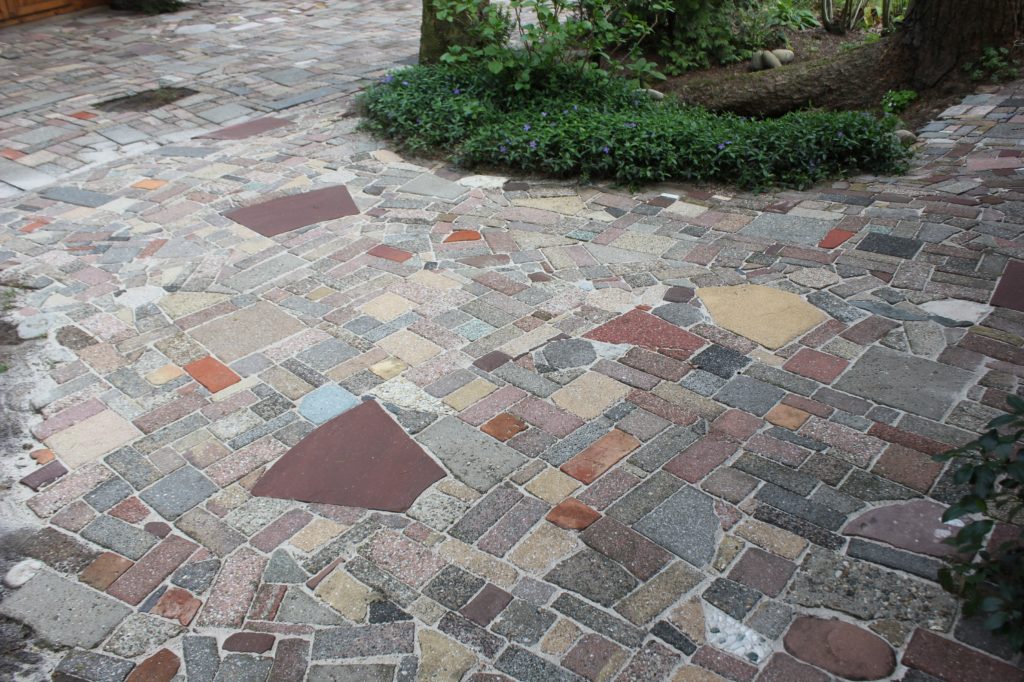 Now that Simon is more at home because of the Corona virus, all kinds of jobs are being tackled, from small to large. It started with cleaning our terrace around the house. A big job as it takes up quite a few square meters. I also raised some potholes in the pavement and the gaps between the tiles had to be filled again after the cleaning. We spent quite a few days with it.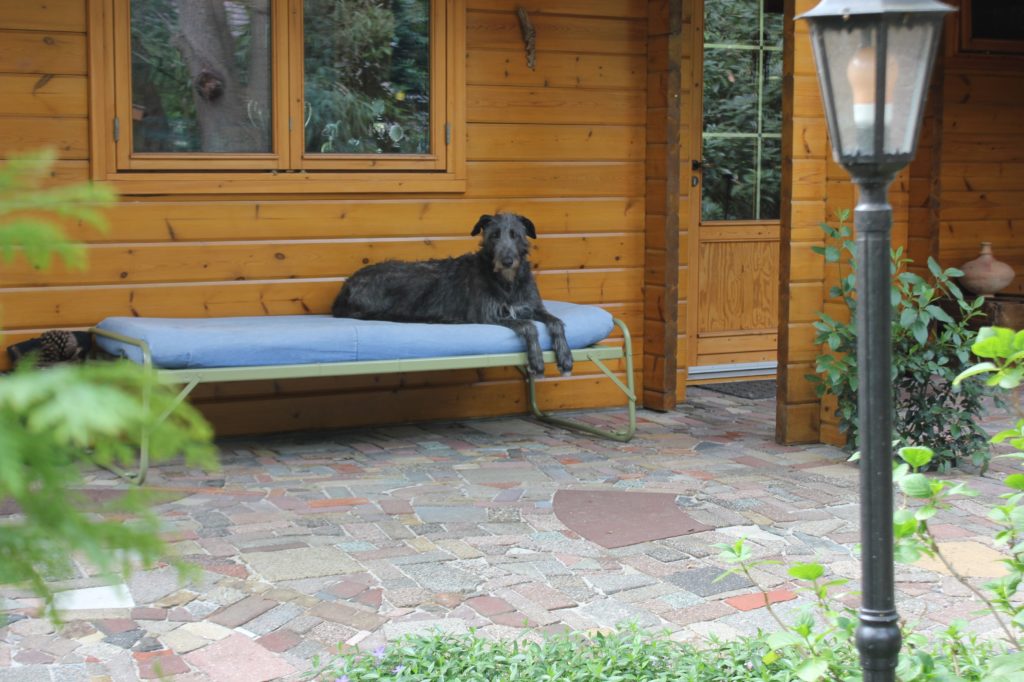 For Cearrean we put out the "outdoor bed" after we gave it a new coat of paint. At first he pretended that he didn't like it at all, but when I went to see where he was after fifteen minutes, he was lying princely on "his" bed.
In between jobs, you can enjoy the freshly flowering plants. And every year there are more and more wild violets and forget-me-nots, delicious!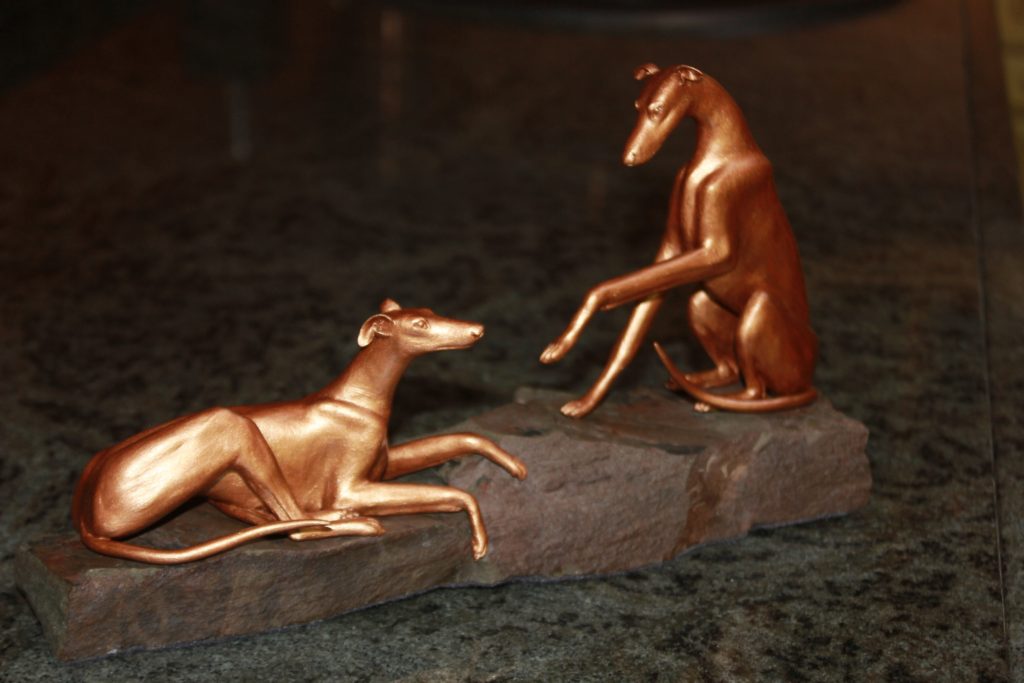 Between the nose and lips I also made some new ceramic pieces. The intention was to take it to Tüttleben and Donaueschingen but due to the C virus these shows are canceled. Now the hounds stay in their boxes until next year.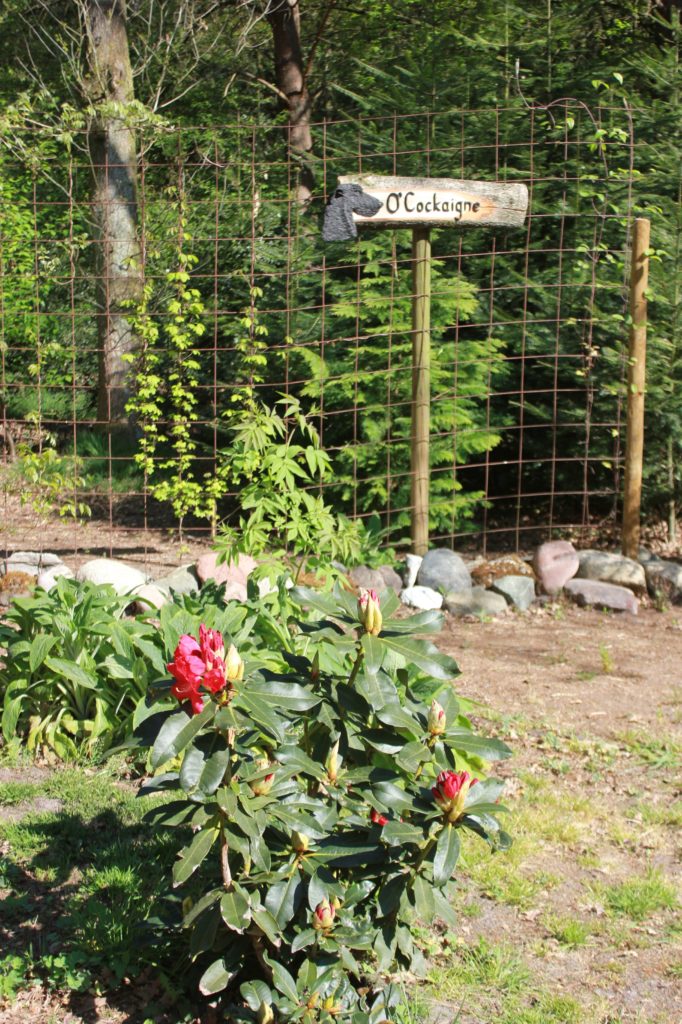 I also plunged into my "Kennel nameplate". The old board with the letters and head on it was completely rotten so I made a branch of a birch that we recently cut down into plank, covered the letters and the head with a lick of paint and hung it up. It looks great again !!
In recent days, Simon has cleaned and repainted two walls of our house and of course you have to clean the windows! Also such a job that takes some hours because a small 80 m² glass is not cleaned in fifteen minutes. But it is really improving!
It is nice that everything will be ready before the puppies are born, the whelping box is up for grabs and will be put together this weekend. All supplies are in house and Sonja will come on Sunday so that Vision has a few days to get used to it.
Meanwhile it has rained a bit, delicious! This afternoon I took a long walk in the drizzling rain in a free-range area. The hounds have had a great time and have been rinsed clean again.
Our "estate" also looks fresh and fruity again !!