At the end of the morning on Wednesday, Cearrean walked around a bit and came to lie on a bed behind me with a piece of paper in his mouth. When I wanted to take it away, he didn't think this was a good plan and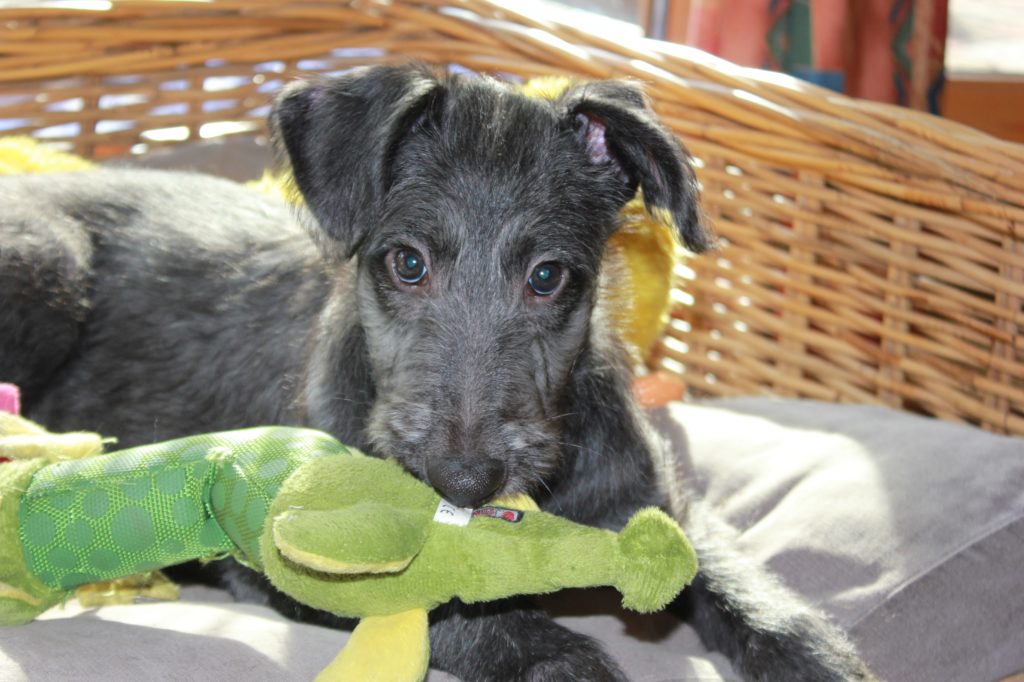 struggled against it. After I got it, he looked at me with black eyes and walked into the room. A moment later he returned with the wing of the dragon in his mouth. This is a rough piece of fabric about 10 cm long, 3 cm wide and 3 mm thick. I looked at it, decided that this was not good, wanted to take it away and … swallow, it was gone.
Since Cearrean is only 15 weeks old, I thought this piece of fabric was just a little too big to leave the body naturally. So urgently to the vet. After administering an injection and waiting a few minutes, his total stomach contents, including the dragon wing, came out. After this he received another injection against nausea, but Cearrean felt really sick the rest of the afternoon. At the beginning of the evening he did eat something again, but it was not really heartily yet!