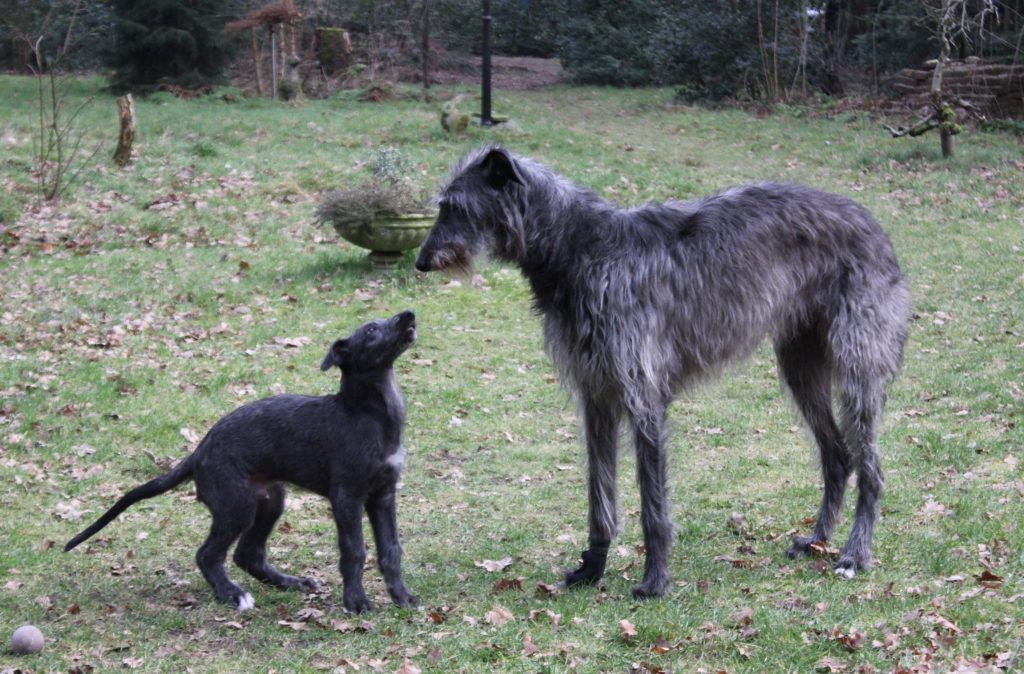 Cearrean received his Rabies vaccination today. Now he is completely done with vet visits. Not that he found it annoying, quite the contrary! It made him very happy every time he saw the vet coming. Also on the scales and on the table is really cool because what a delicious cookie they have there! Tomorrow he will be 13 weeks young and now weighs 19 kilos, he is very sturdy, is still growing evenly in height and is nice and straight on his feet. In terms of character, he is already softer, barks less and he knows in the meantime that he is not allowed to bite my hands, which hardly ever happens.
Cytaugh and Brandir can have fun playing with him. Brandir is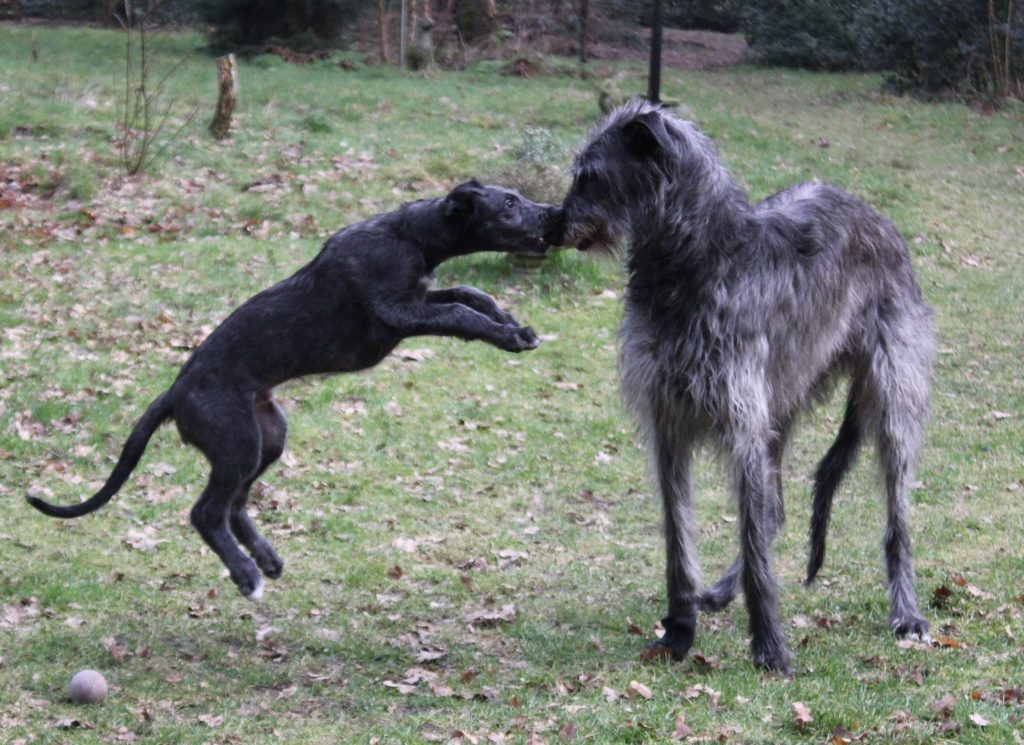 usually the first to play outside with Cearrean after the morning meal and roams around a bit. Then he wants to go back in and Cytaugh goes out to play with Cearrean. This is going very well, she is doing very carefully and challenges him to follow her when she gets a racing convulsion. Of course he cannot keep up with this and then shorten the route. Fortunately, Cytaugh looks carefully where she is walking and when they meet, she jumps over him. It is beautiful to see but I still hold my heart every time. But yes, Cearrean has to learn it all, also to avoid mother Cytaugh.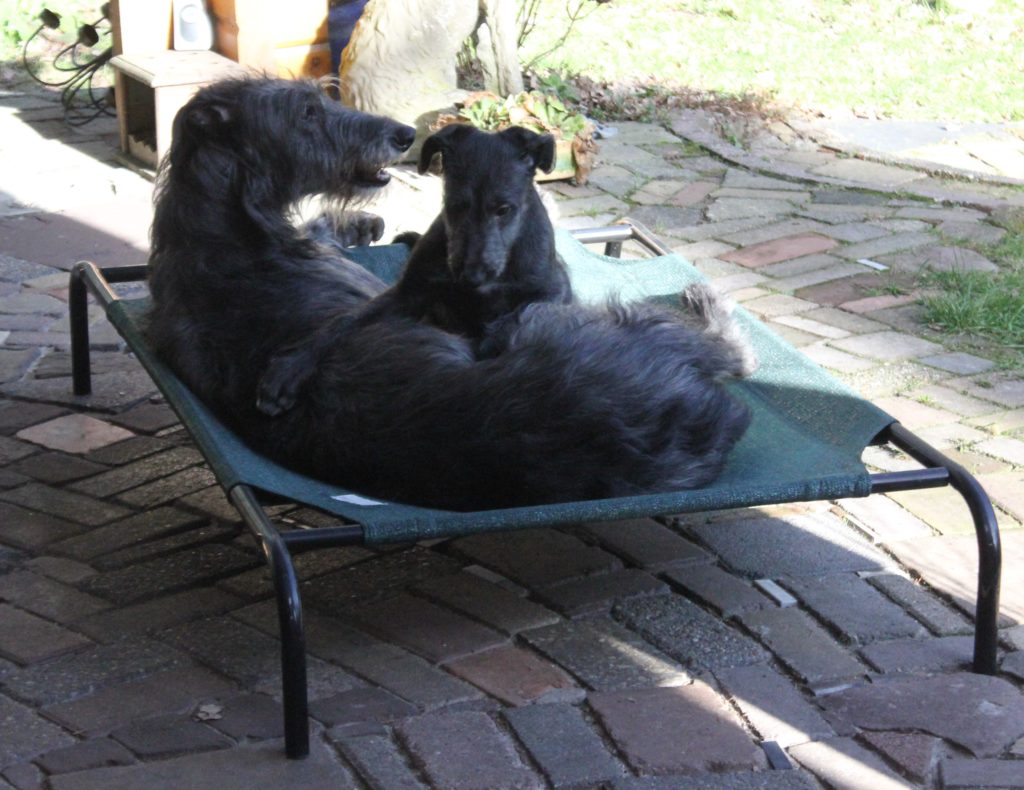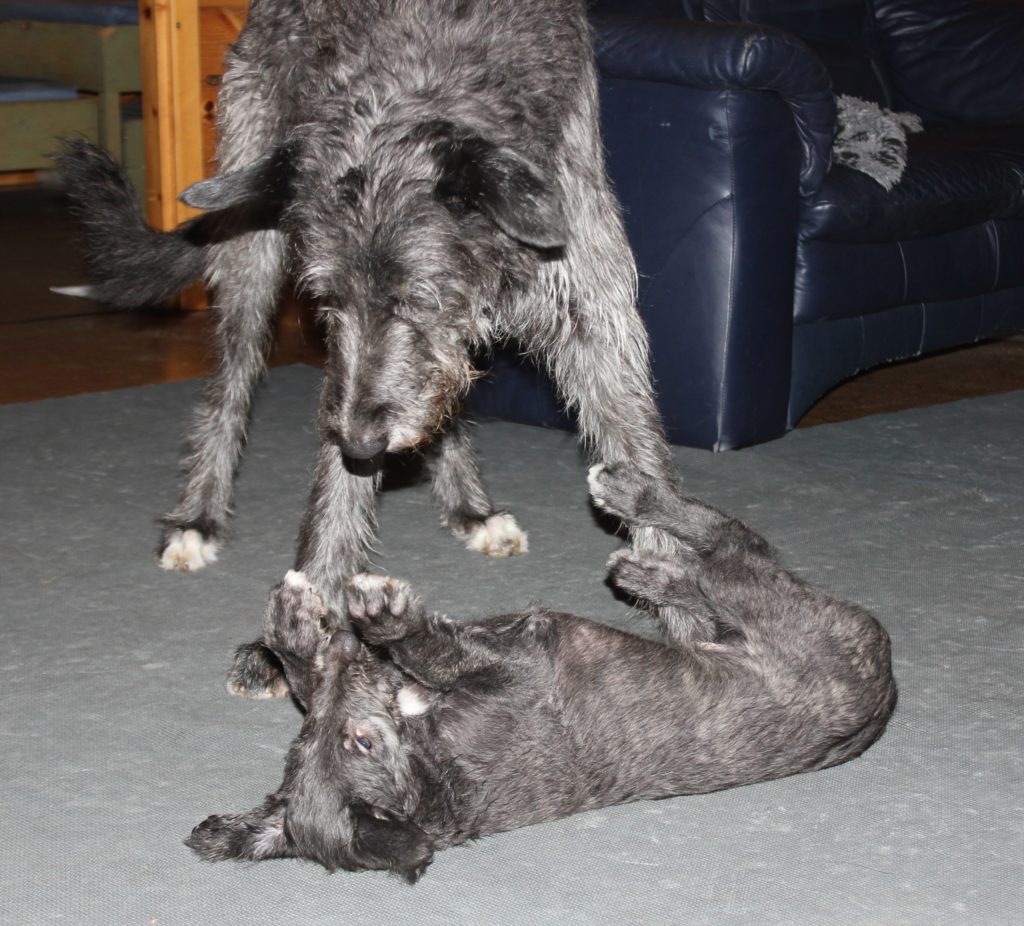 Chidish also starts to play a little more with Cearrean, but he has to determine the rules; if Cearrean is too cheeky, he will be strictly corrected!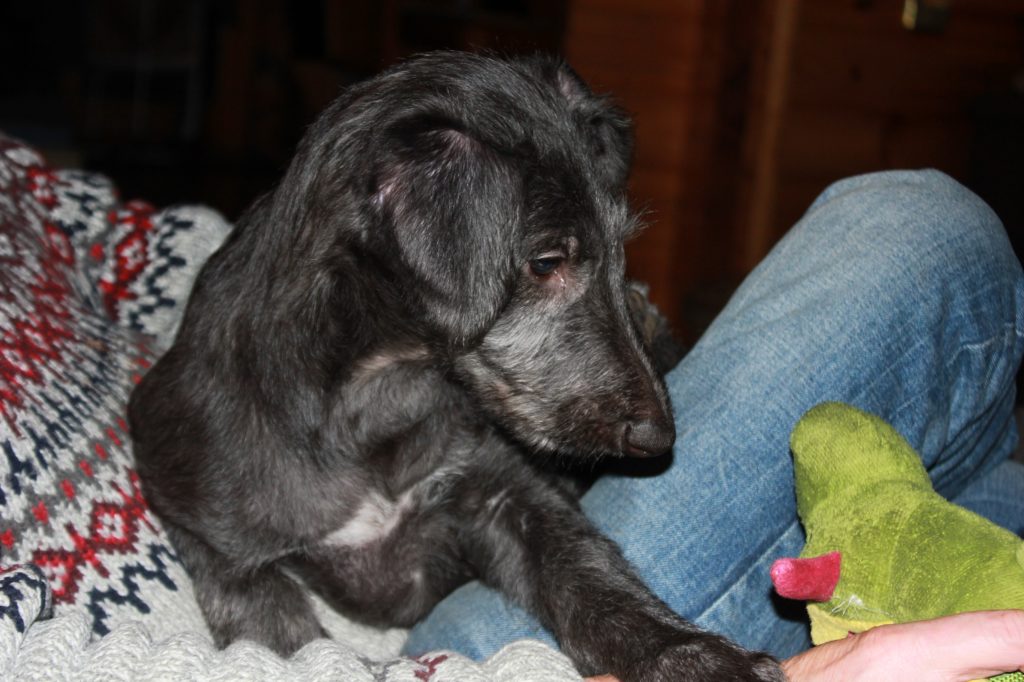 In the evening he wants to be cozy on the boss's lap. There must be played with a toy because he no longer hugs.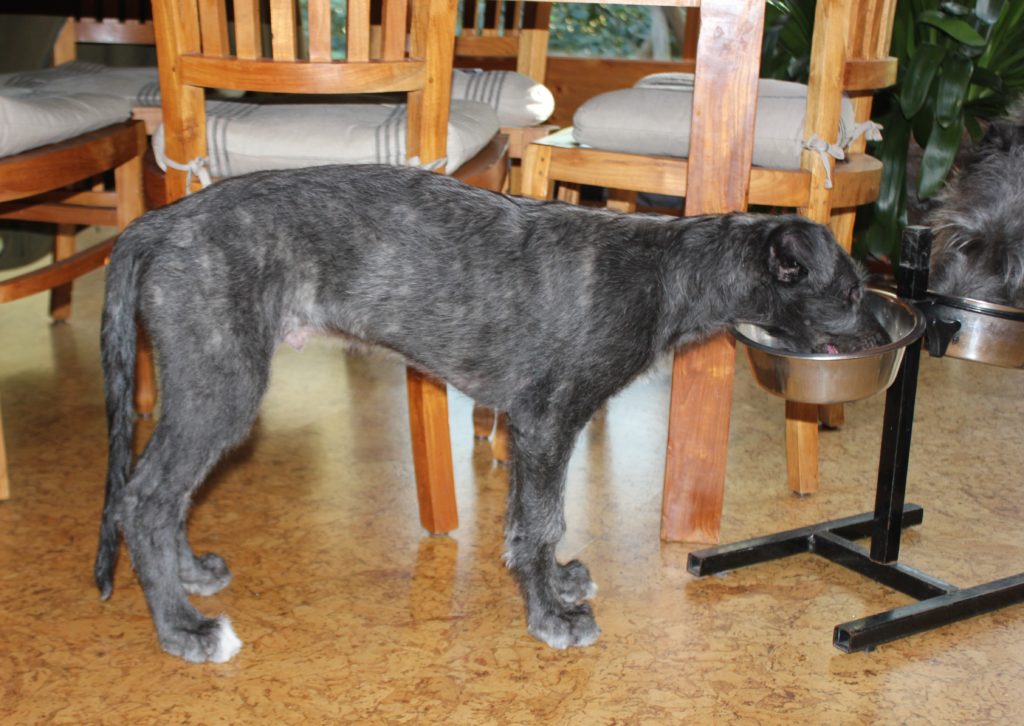 Cearrean now eats everything; of course the normal jerk of ground meat with vegetables and supplements and also whole sprats, pieces of chicken carcass, chicken necks, whole day-old chicks and everything that the pot scrapes. He is definitely not a difficult eater!