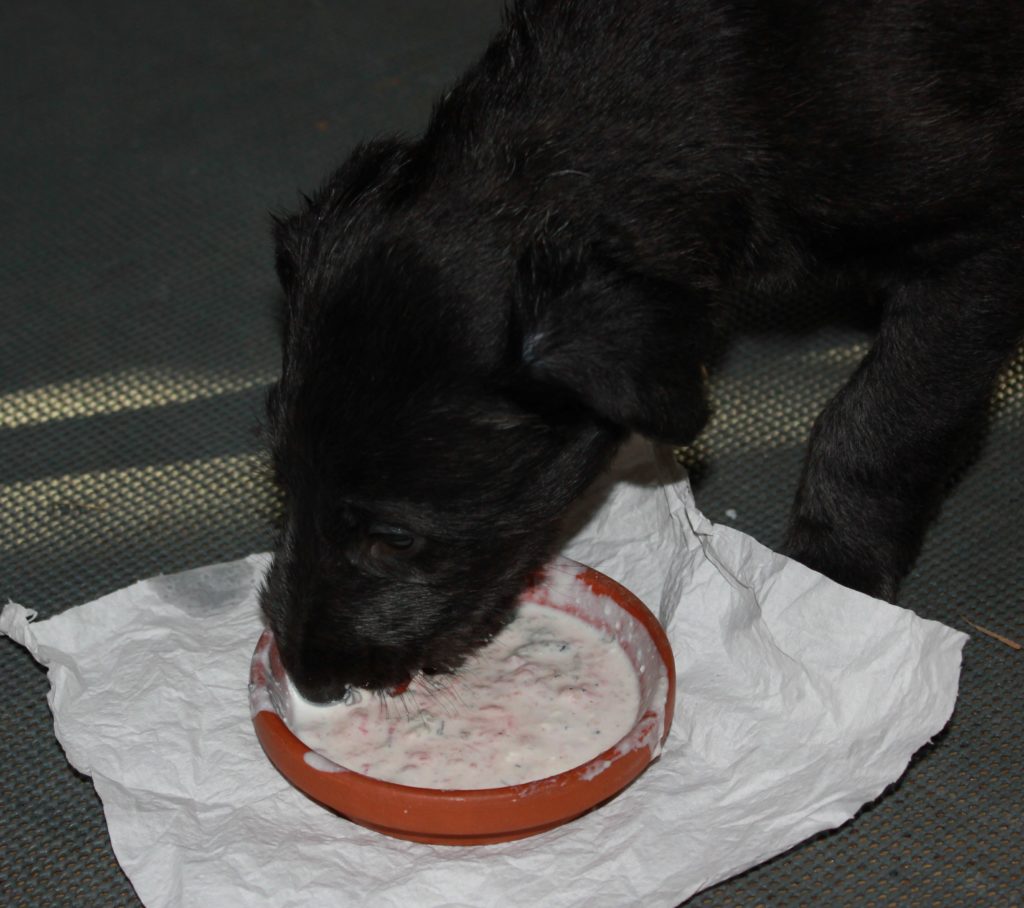 Today, Cearrean is five weeks young and has been eating from a little bowl for a few days. First milk with ground meat but in the meantime usually only different types of ground meat and pieces of fish and occasionally a little yogurt.
He has also been 'toilet-trained' for a few days. As soon as he wakes up or when he has been playing for a while, he walks to the door and does his needs nicely outside. At night he usually only wakes up once, he squeaks a few times and as soon as I let him out of the whelping box he runs to the door to quickly pee outside. In the meantime he knows exactly how to find the doors and he is so clever that when he has gone out one door he comes in through another, he just walks around the house! He also slowly pushes his limits, he walks further and further away. We have already done a round of terrain a few times with all of them and he thinks that is wonderful, he then walks without hesitation beside his mother, Chidish or Brandir.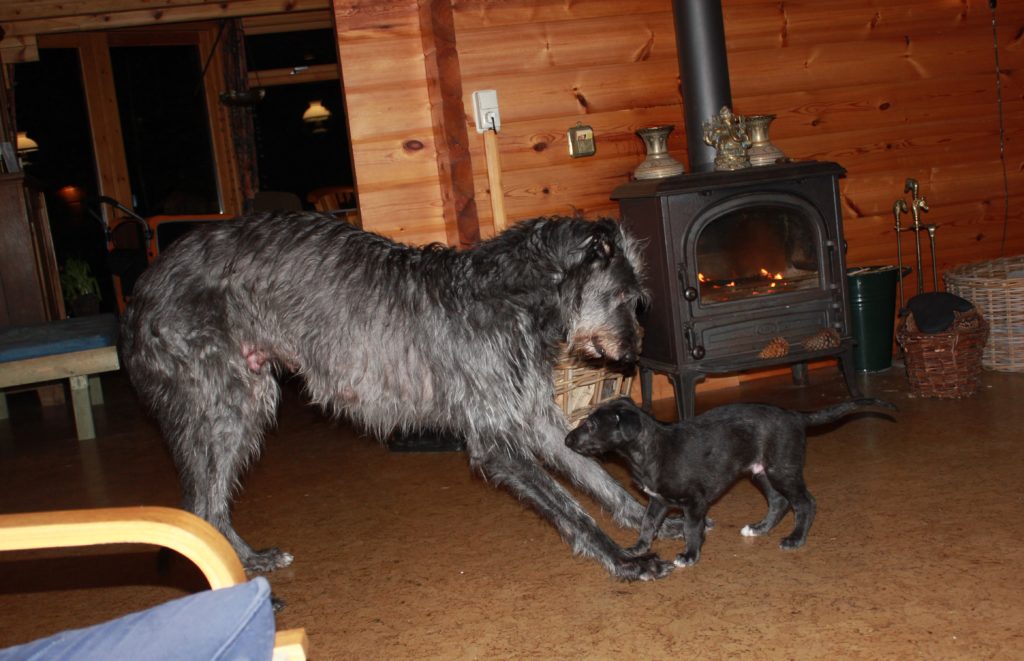 Cytaugh and Brandir play a little with him now and then, they find it difficult and I have to keep an eye on it because it is going too hard. But Cearrean can take a beating, he is strong enough! He also tries to climb on everything to the displeasure of Chidish and Brandir. But if they growl, Cearrean is gone right away. In the meantime, he knows that he should approach those men calmly.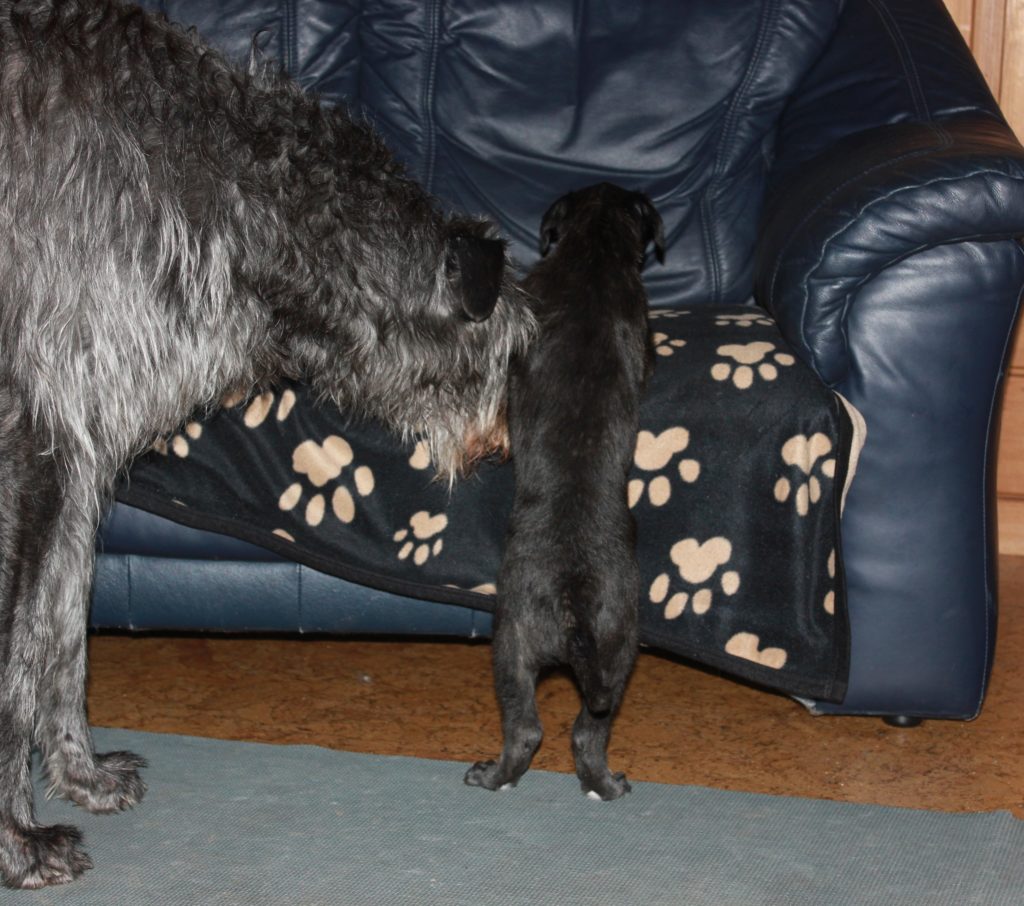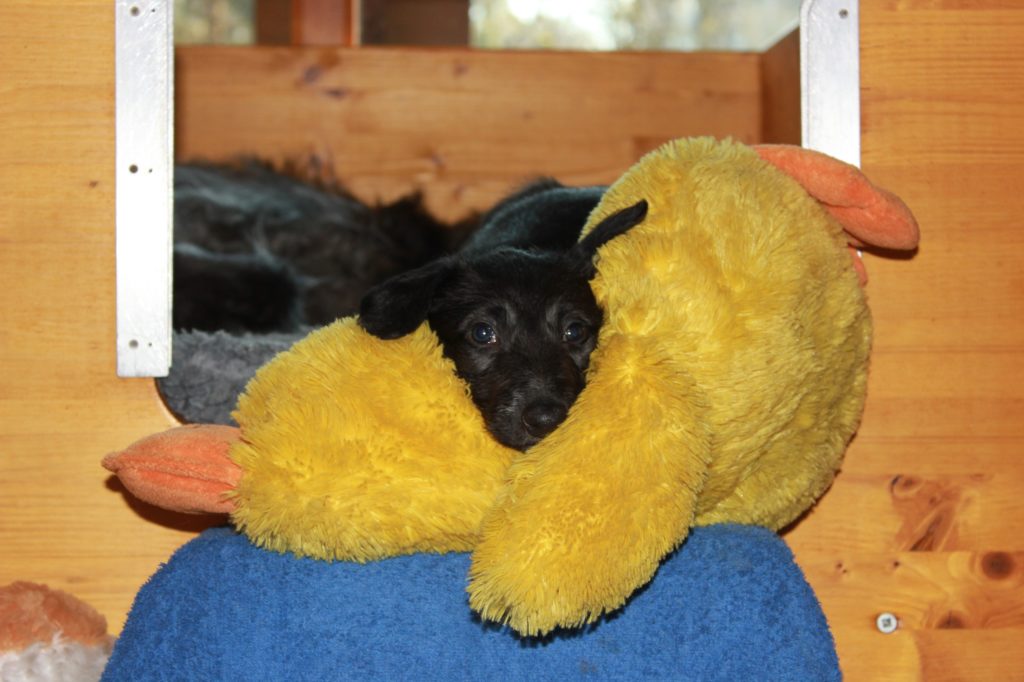 Cearrean still regularly falls out of bed. Whether it is the whelping box or the basket next to the stove, he rolls out his bed asleep at least once every two days.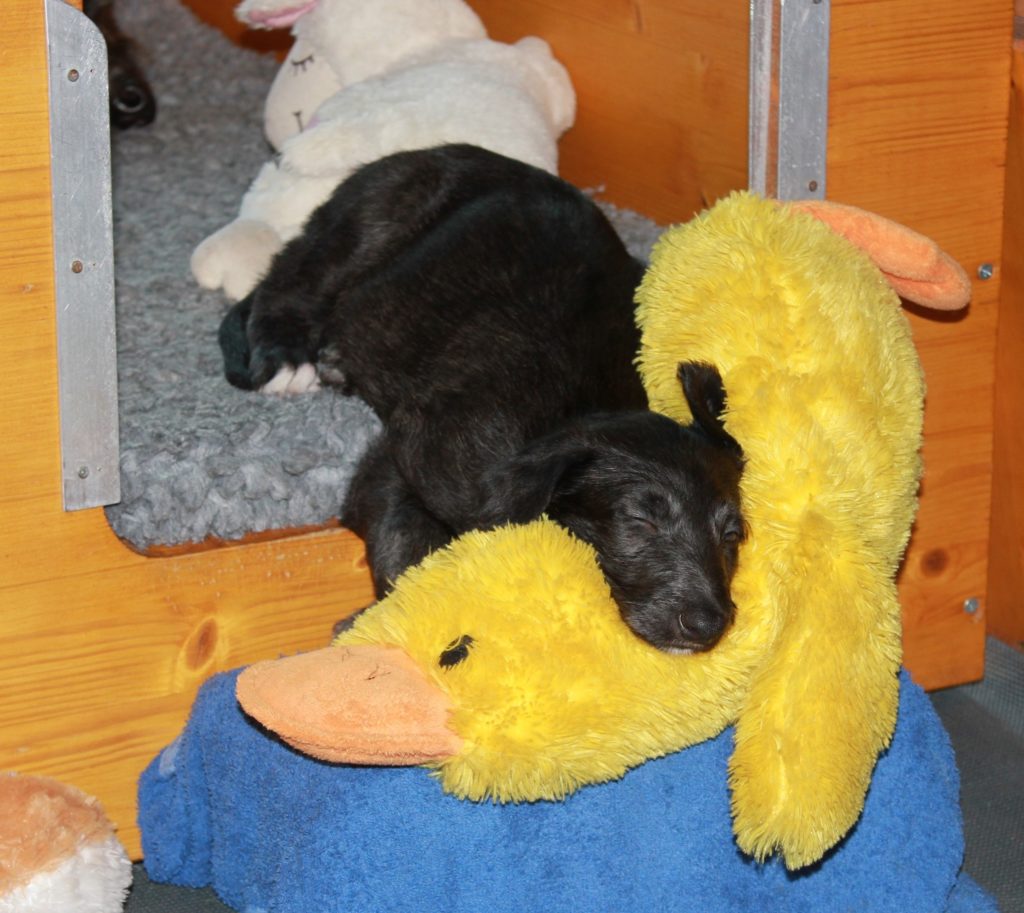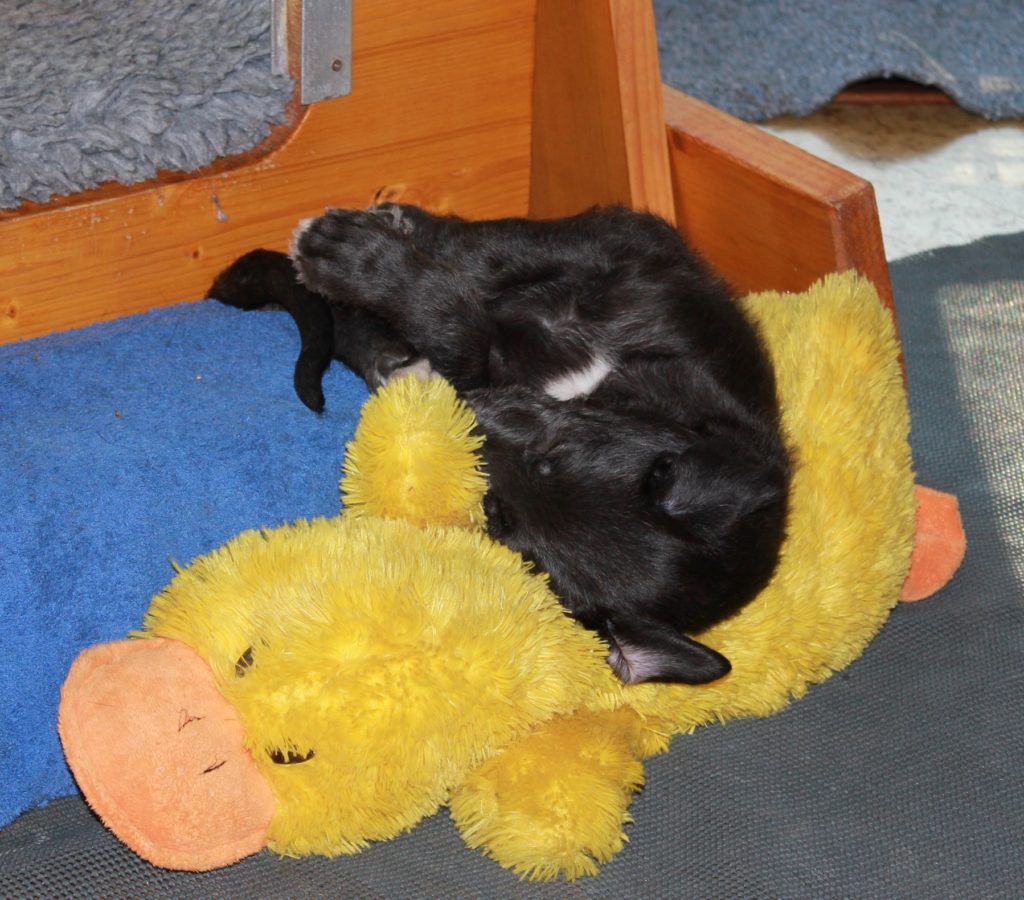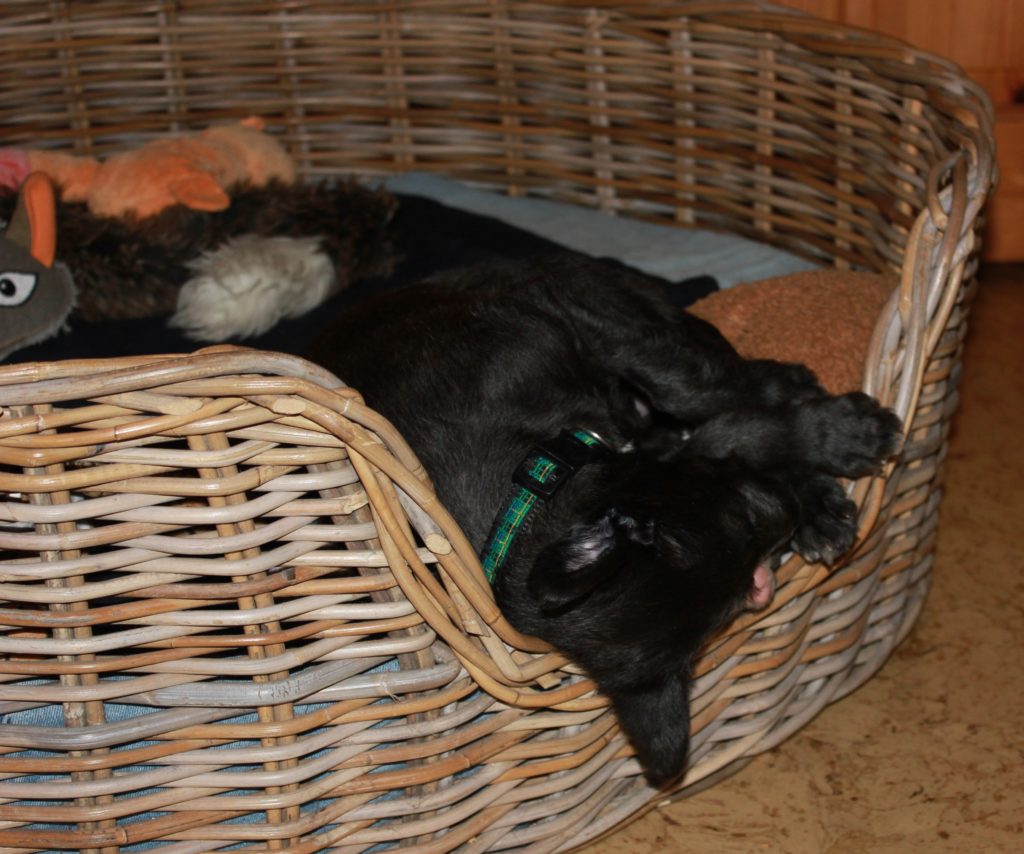 He is quite independent and does not shy away from anything. When the ground was frozen, he thought it was strange for a while, but after a few seconds he just walked over it, just as with the snow. He soon went through with his nose, but he did not last very long, it was very cold anyway!
Brandir, Chidish and Cytaugh naturally loved it and enjoyed the snow.