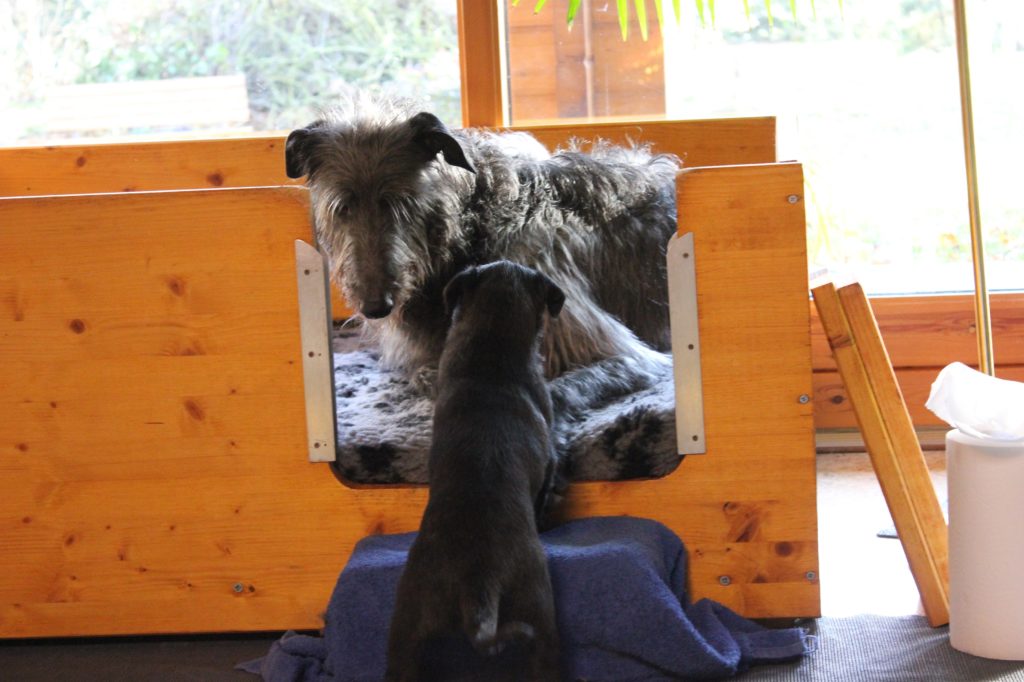 On Sunday evening I noticed a hard milk gland at Cytaugh. It was not painful or very red but Cearrean refused to drink from that nipple. So on Monday to the vet and putted Cytaugh on pup friendly antibiotics. Now, Thursday the inflammation is gone, everything feels soft again and Cearrean also drinks from this nipple again.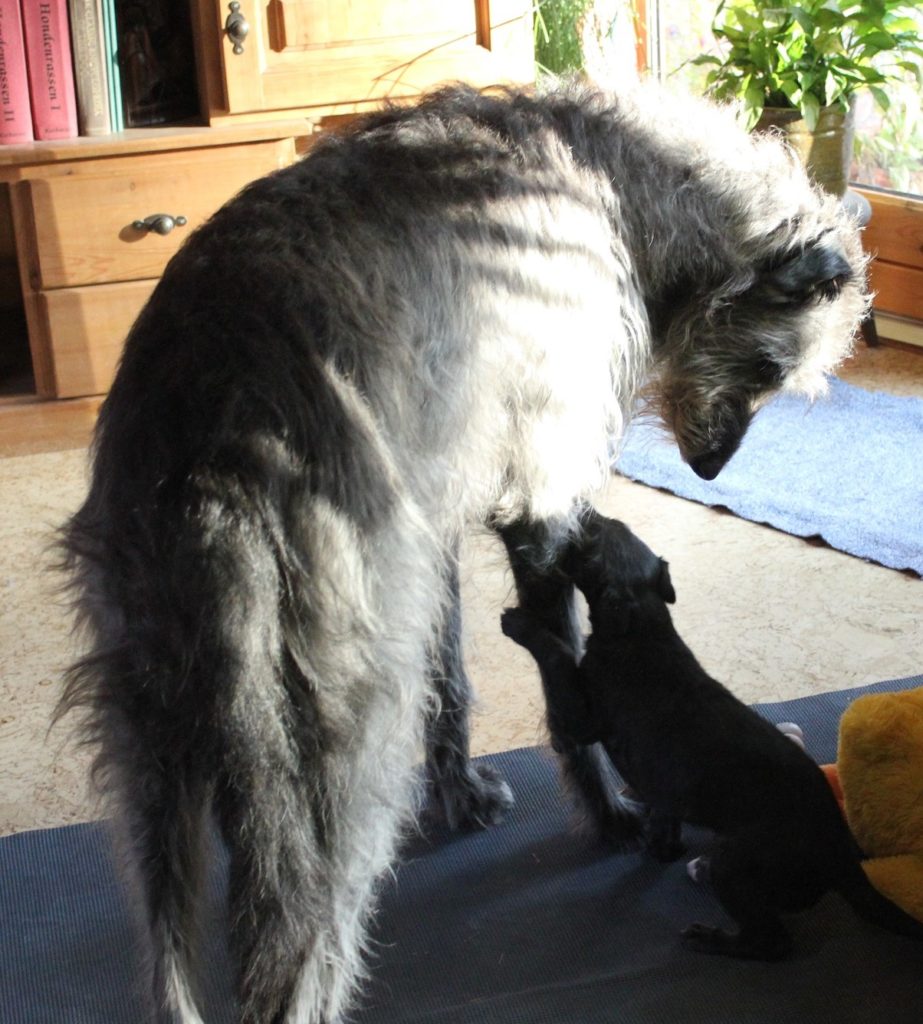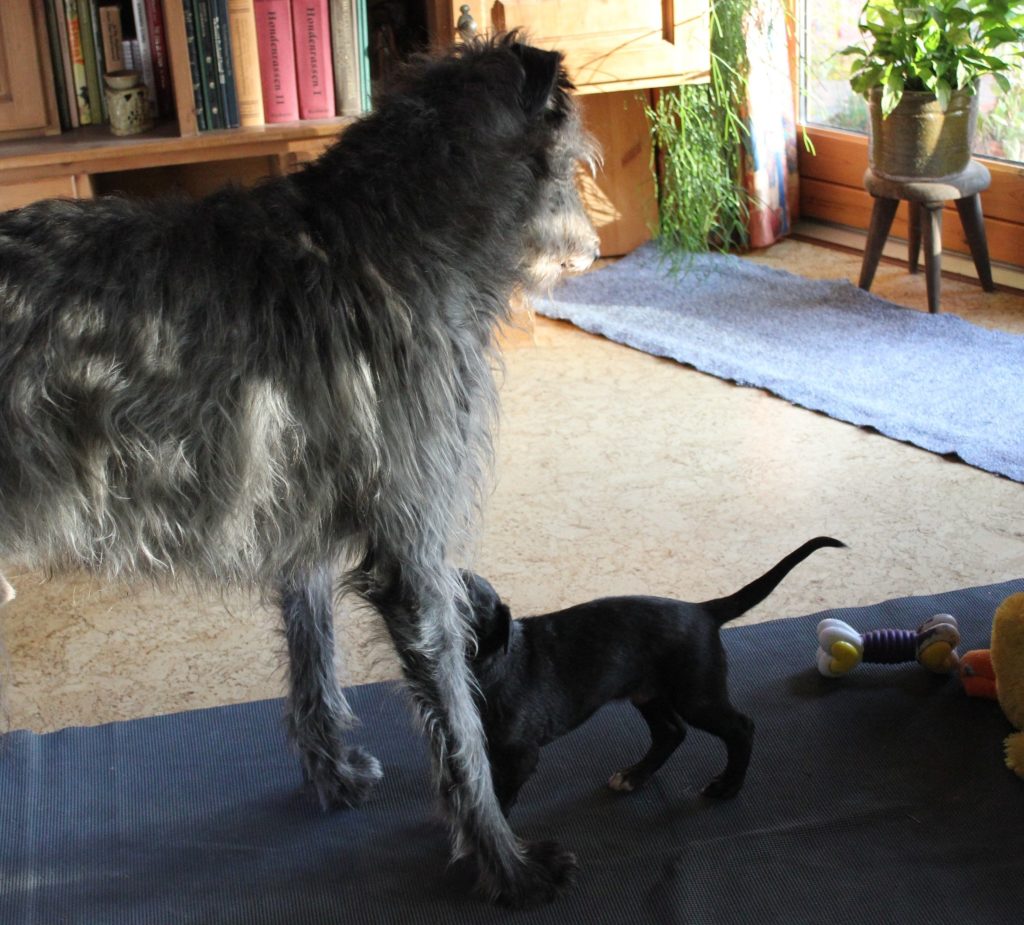 In the meantime, Brandir and Cearrean become increasingly bigger friends and it is wonderful to see how gently Brandir plays with that little one. Cytaugh has now also begun to rear, she regularly corrects him when he bites too hard in her tail or ears. We also have to take action because the teeth are razor sharp. Fortunately Cearrean responds well to the corrections, he is really not stupid.
We have been able to borrow a 'Doggy Ride' from a friend because staying alone at home will be a problem in the short term. The day before yesterday we arranged it with blankets and a Vetbed and tried it out. Cearrean thought it was fine, he was going to play with the duck and redesign the lot. Brandir and Cytaugh found it very exciting and kept a close eye on it. Very convenient that you can go from two sides!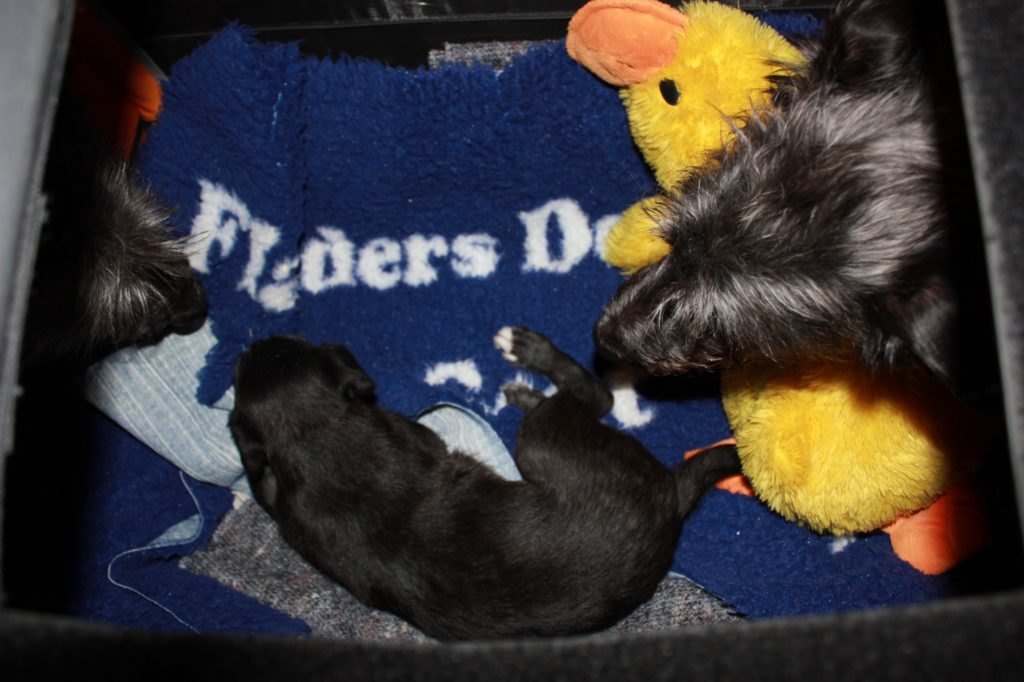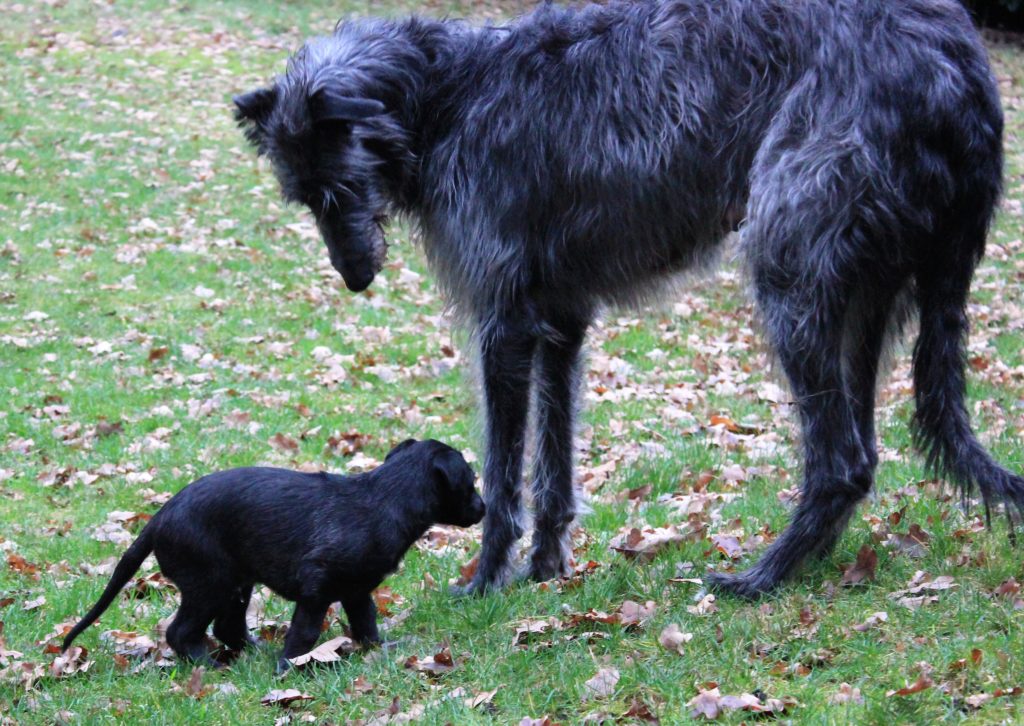 Cearrean has also been outside for the first time. When he came with his feet in the grass he did a pee! At least he had no problems with it and Cytaugh also liked it and even started to challenge him, but Cearrean did not notice that, grass and all those leaves were quite exciting. It is a pity that there is such a cold wind or he could be more outside.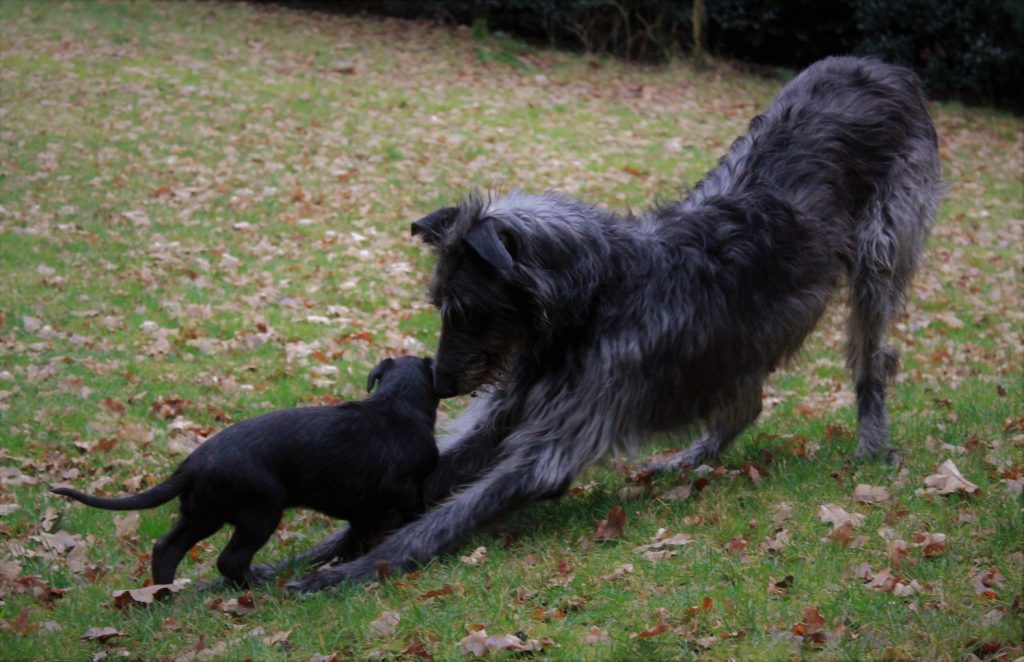 Yesterday Cearrean was 4 weeks young and weighed 4460 grams. In the meantime he is whelpingbox-trained, which means that he also wakes me up at night with a lot of squeaking because he has to pee. This he does nicely on a towel and then he runs through the house and I behind him with a piece of kitchen roll, and he seeks a place to defecate. He does this very regularly and unfortunately several times a day. I found it quite easy once in two days! But of course this is better and healthier. He prefers to eat with his mother, but we limit that a little bit, there are quite a lot of things that he can not digest yet. The steak tartar he find the least tasty, ground tripe and muscle meat is much better!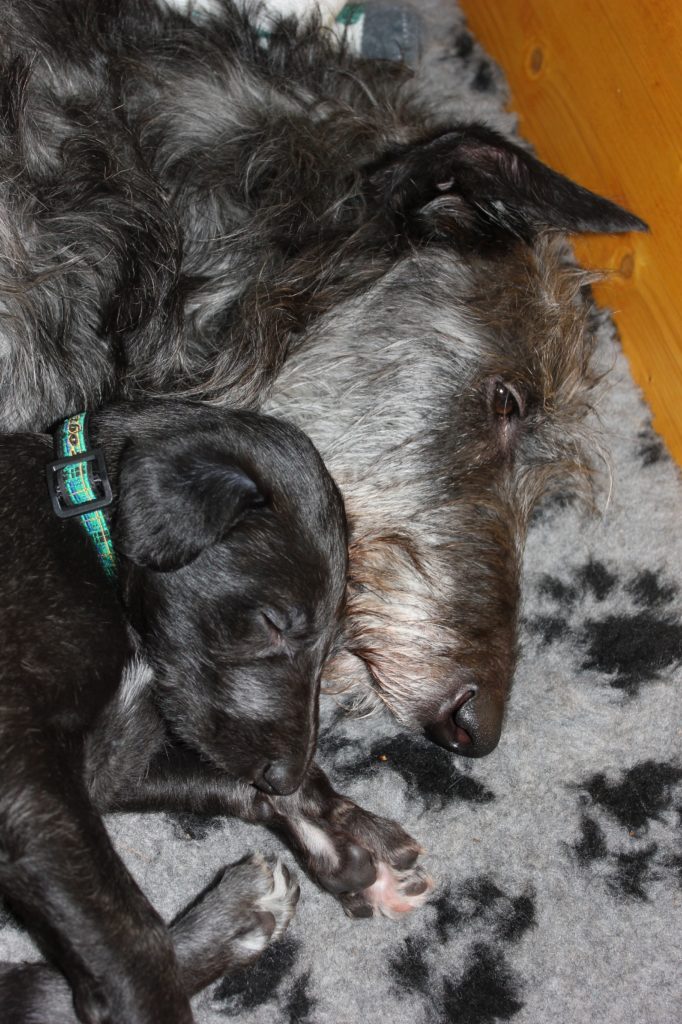 Meanwhile, he also occasionally wears a collar because he also has to get used to this.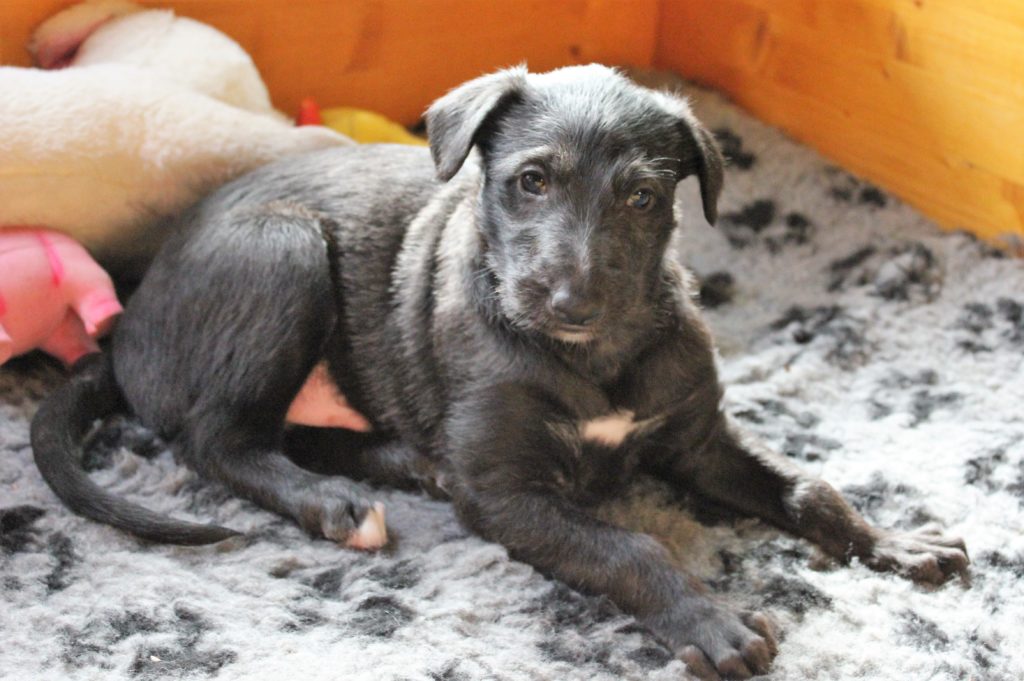 How adorable he looks, he can be rowdy. His toys regularly have to pay for it, he shakes them all to death. This goes with such a strength that Cearrean  rolls over so that he gets more angry on the toy and he shakes it even harder.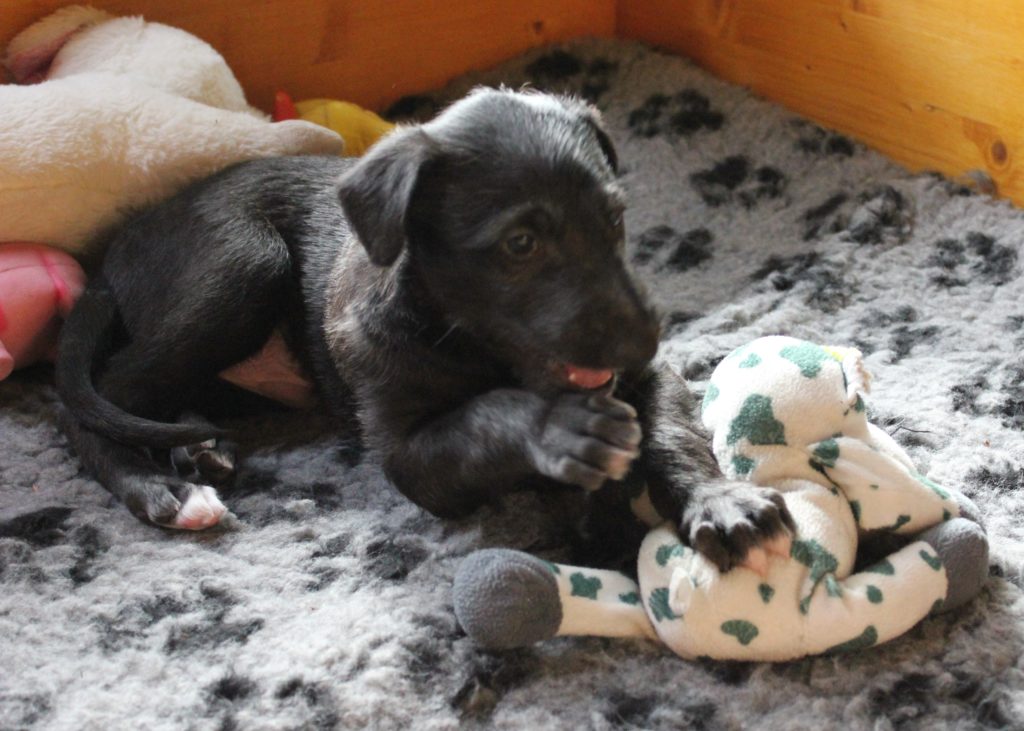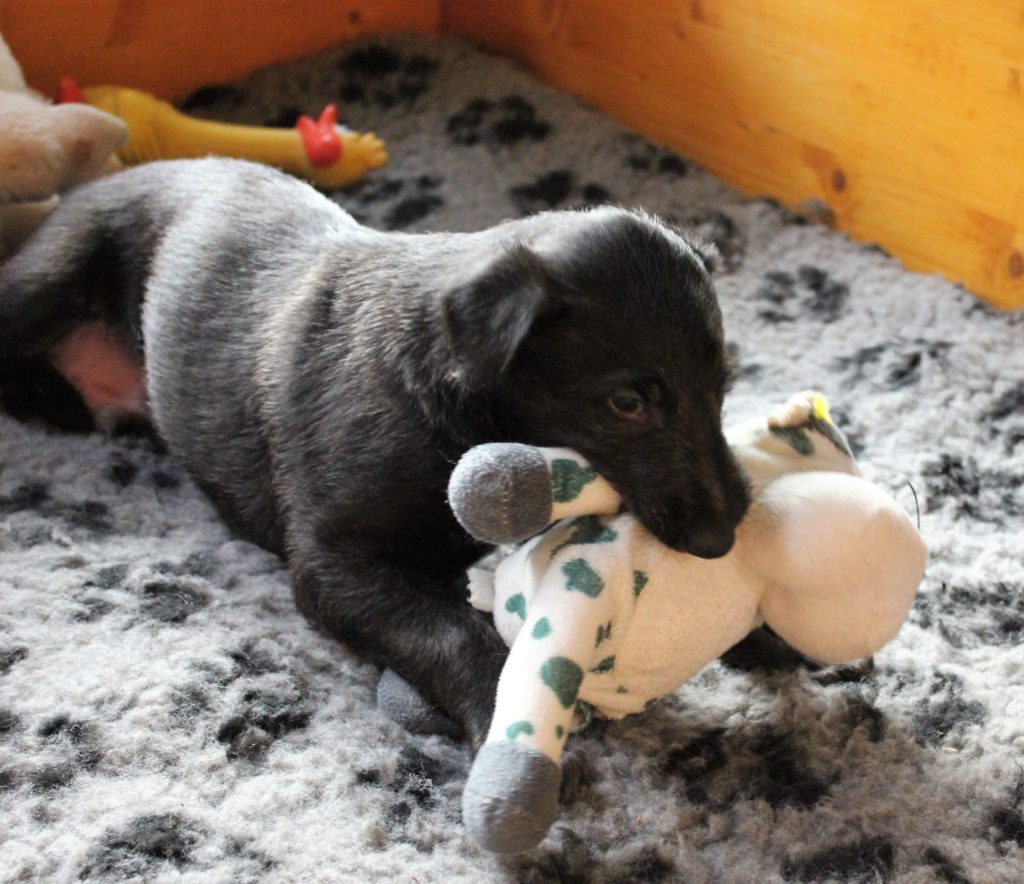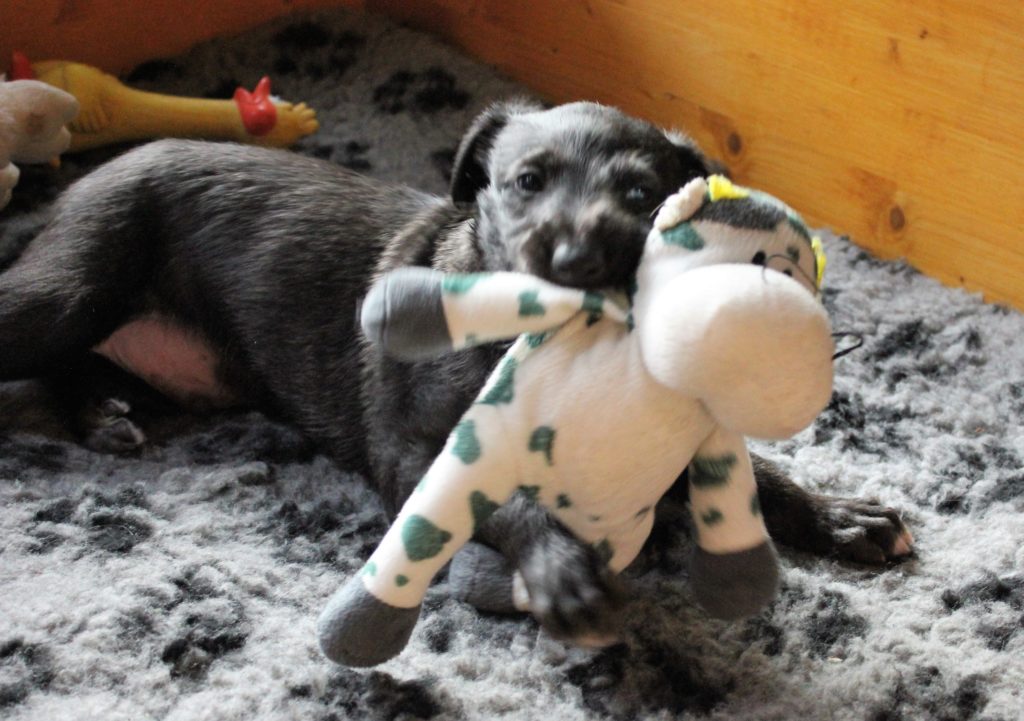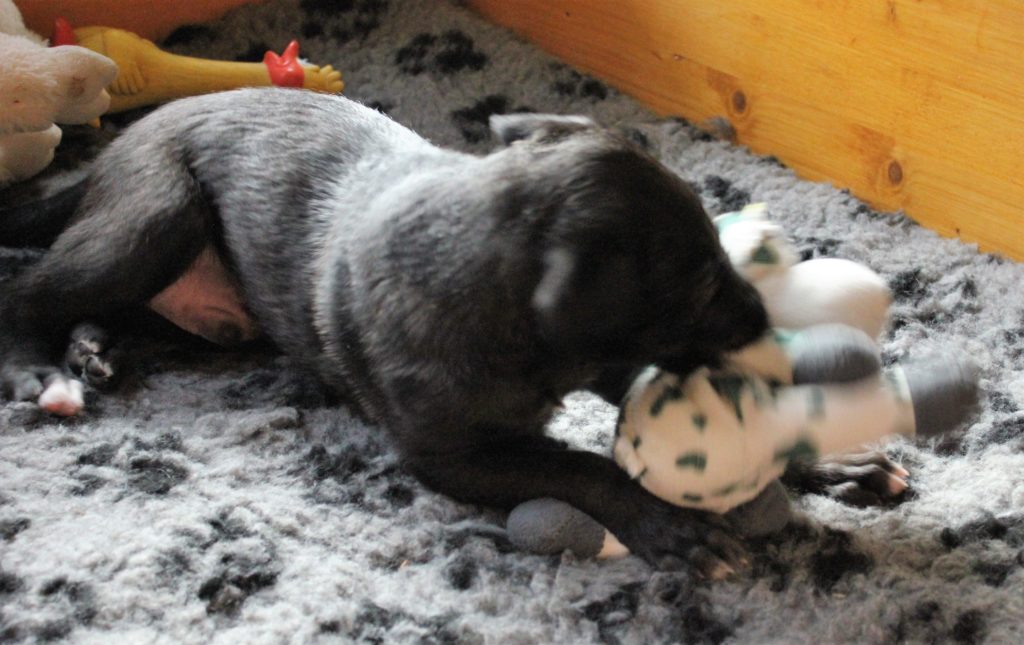 Cearrean is not bored at all, toys enough! And he knows how to find this basket flawlessly and then to drag a toy to the whelping box. And after a game of romp it is good to rest on a warm spot with mom Cytaugh.