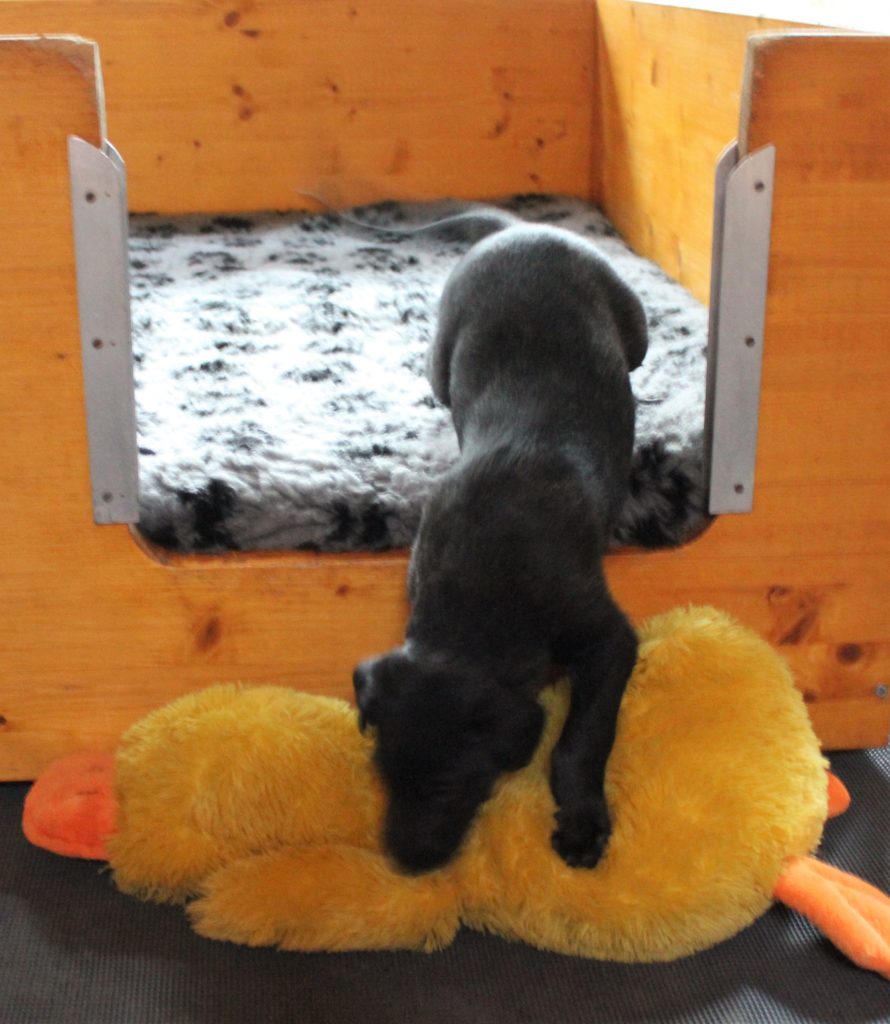 Yesterday we moved the whelping box to the living room and put down a piece of tent carpet (fine-meshed rubber carpet) so that Cearrean has good grip. For fun I had put the duck down as a step, but in no time Cearrean really used it to get in and out of the whelping box! But because the duck rolled away every time, Simon has arranged a more stable step today.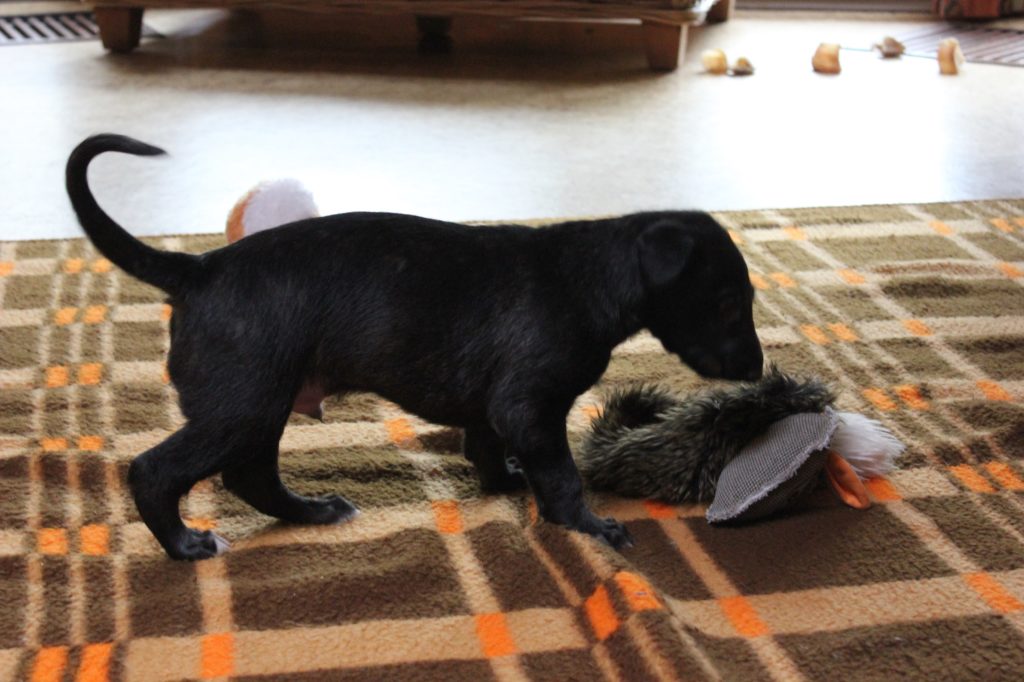 Cearrean likes to walk around and increases his area every day. He does not shrink from anything and is now the thickest buddies with Brandir. Chidish occasionally sniffs sneaky at him, but as soon as Cearrean reacts Chidish is gone. Still a few weeks to wait, then he also likes Cearrean.
The 'demolition' has already started. First the crab cactus had to pay for it and then a piece of kitchen roll.  I think there will soon be a fence around the plants otherwise nothing will be left!