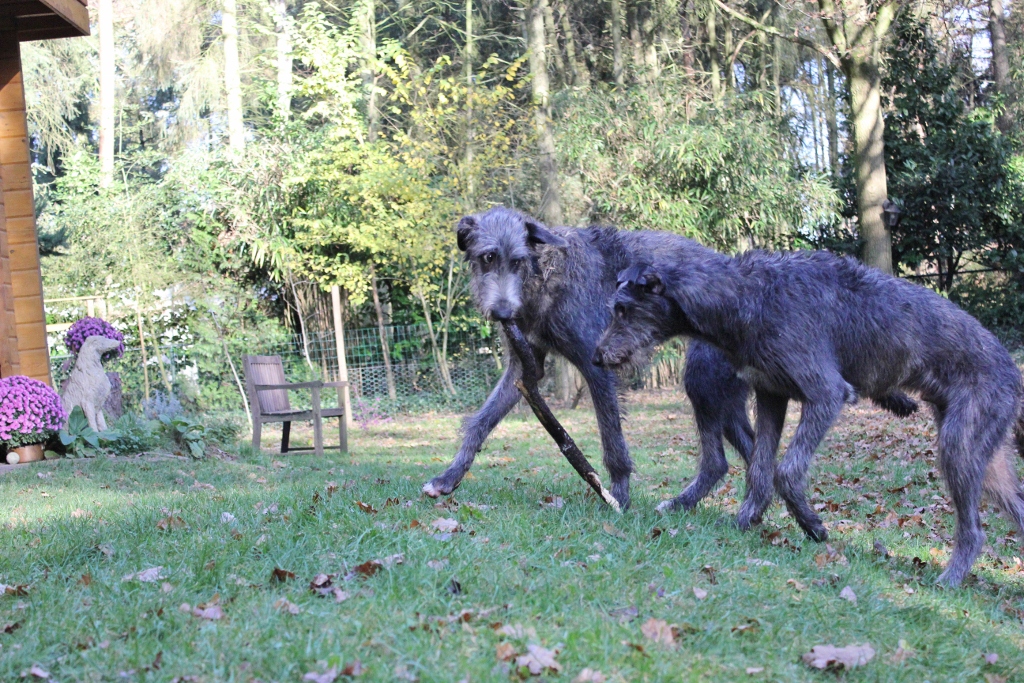 Last week Sonja was here with Bernice. As soon as Sonja came to the terrain with her camper Calhoun had watched it and started screaming. I was still just in time to close the door so that Sonja could ride the terrain in a normal way and park the camper. Here at home it was a uproar of your Welsh, all insisted to welcome Sonja. When Sonja opened the camper door and left Bernice out, it ran straight to us and after opening the lower door, it was a big fun for Bernice and Brandir. We have not seen these two for the first hour.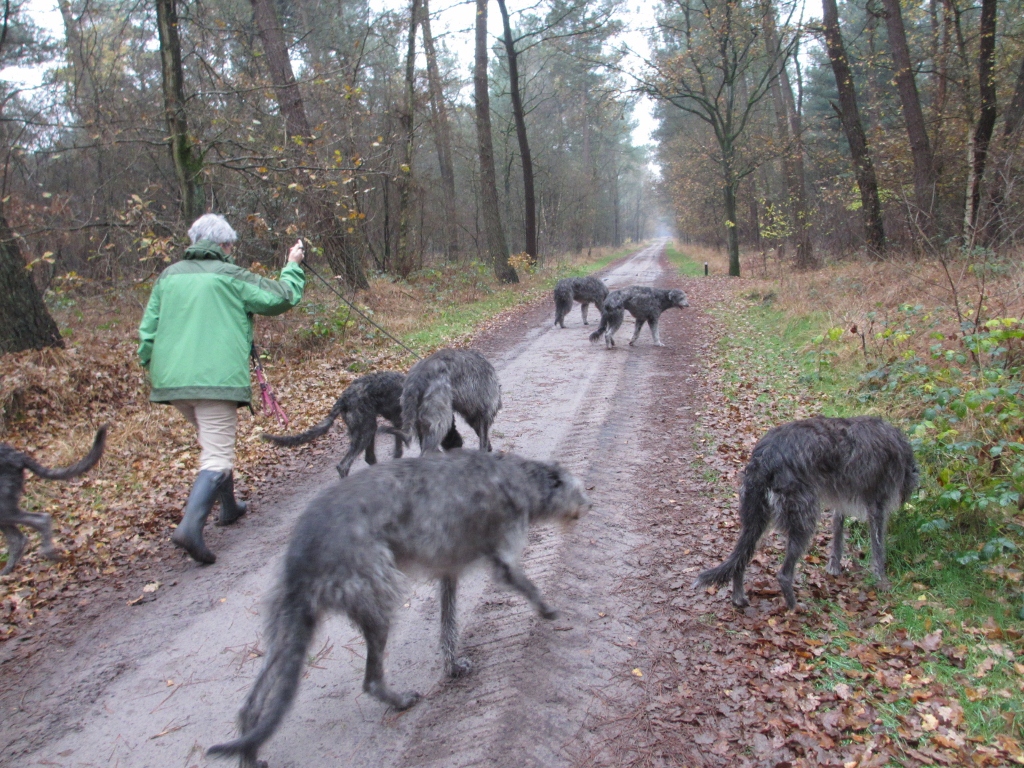 Because I don't want to leave Grandma Amy alone for too long if I'm not at home, we've only been able to take a big walk on Friday afternoon. Simon was back home (after a trip to England and Spain for his work) so we could get out of the door with peace of mind. , all 8 hounds in the car and direction disk. It was wonderful weather and the hounds enjoyed it clearly. Only Calhoun was baled because he had to stay on the leash because of an injury to a toe. It was very relaxed walking because the Huntsman was on the leash, the two youngest (6 months) were working with each other and the others are so old that they do not hunt when they see nothing.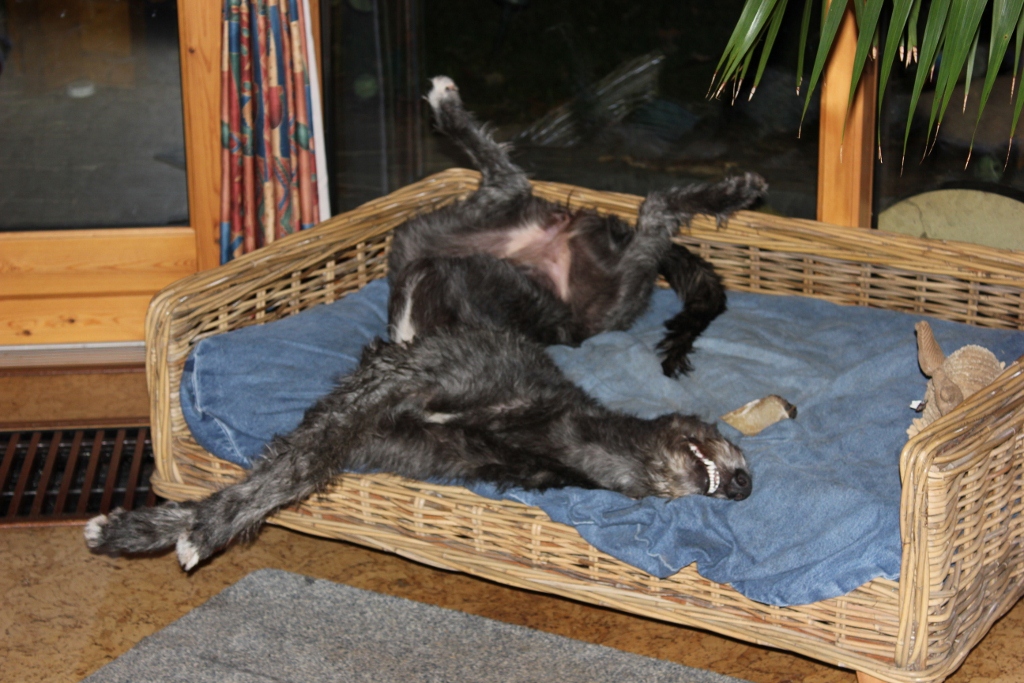 After such a walk it is of course good rest…….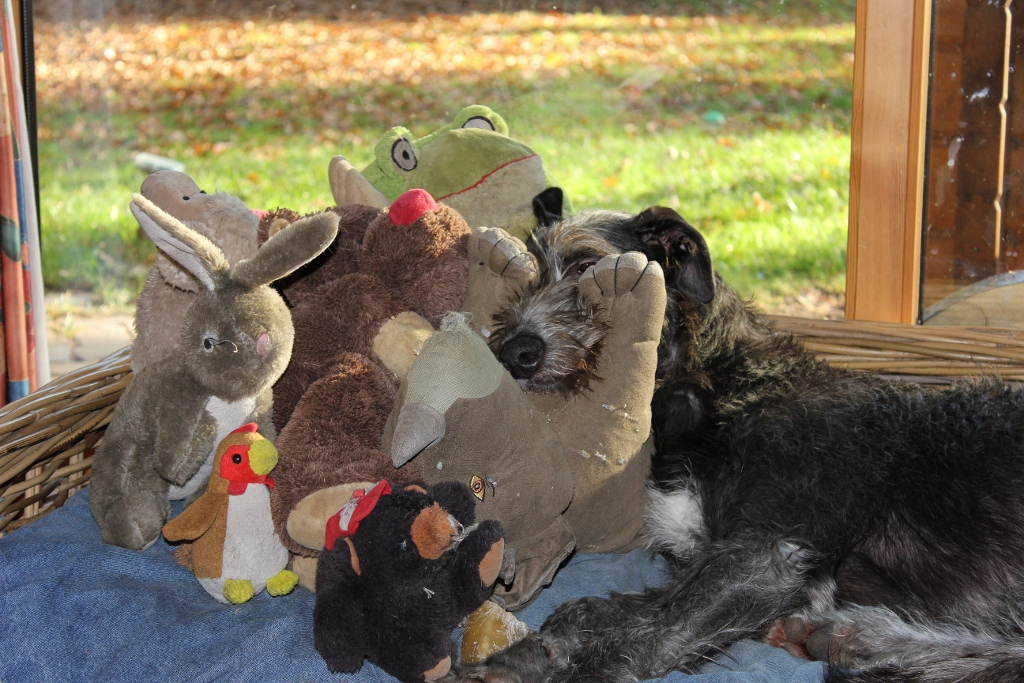 … although not for long!