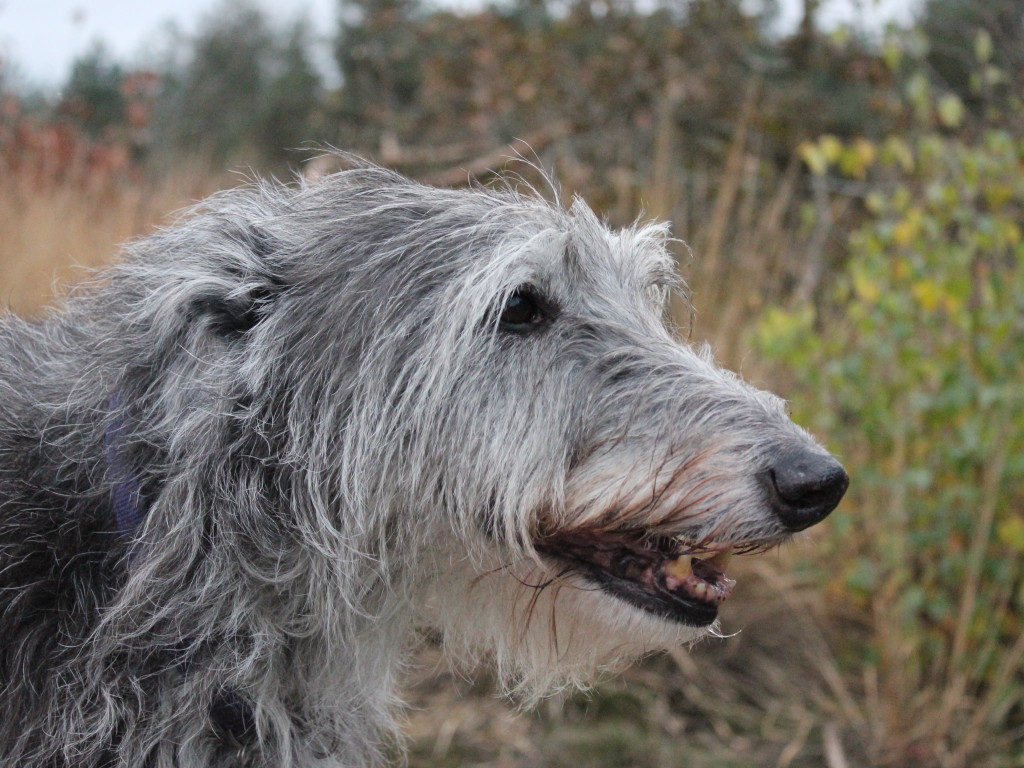 Last weekend, Sonja was visiting with Lavinia, Silva and Bernice. Because of the predicted bad weather in Germany, she has come Wednesday. Thursday we wanted to make a nice walk with the hounds but when we had them in the car I saw that my right front tyre was leaky. The hounds looked at us with disbelief when we said they had to come out again. Then just a walk in the area. This is of course not so much fun because then Brandir and Bernice can not loose and also Calhoun has to run the biggest piece on the leash as they are different by the young strawberries and other crops. But yes, it was no different. Fortunately we were able to get the band repaired that same day so we could at least take the days here after Nice. Friday before the walk to thirst. Here is a large losloop area with little game and even le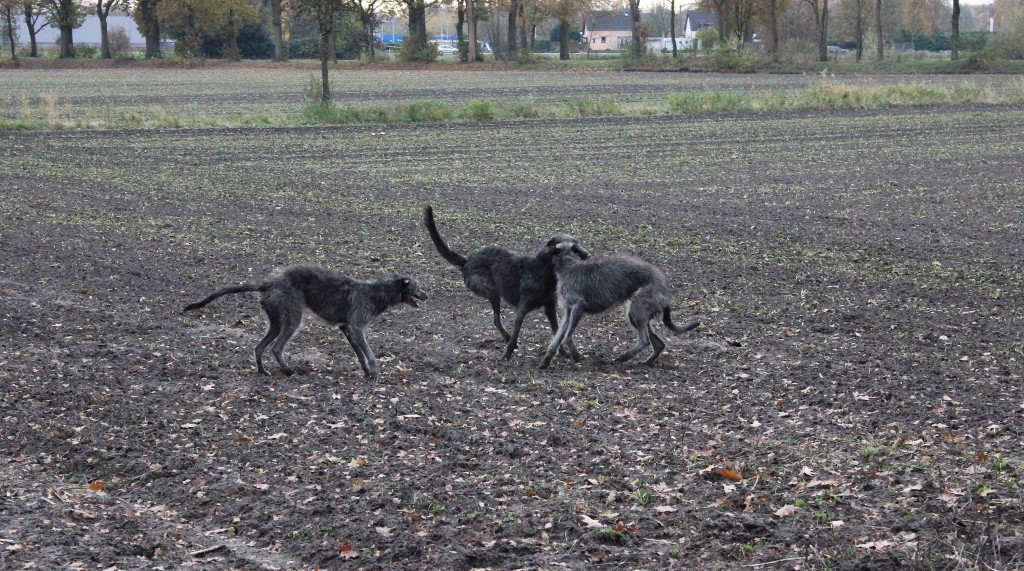 ss roads. This was of course big fun for Brandir and Bernice but also Calhoun enjoys here. Nothing is more fun than with his two or threes (he prefers to do Silva too) to chop on Brandir.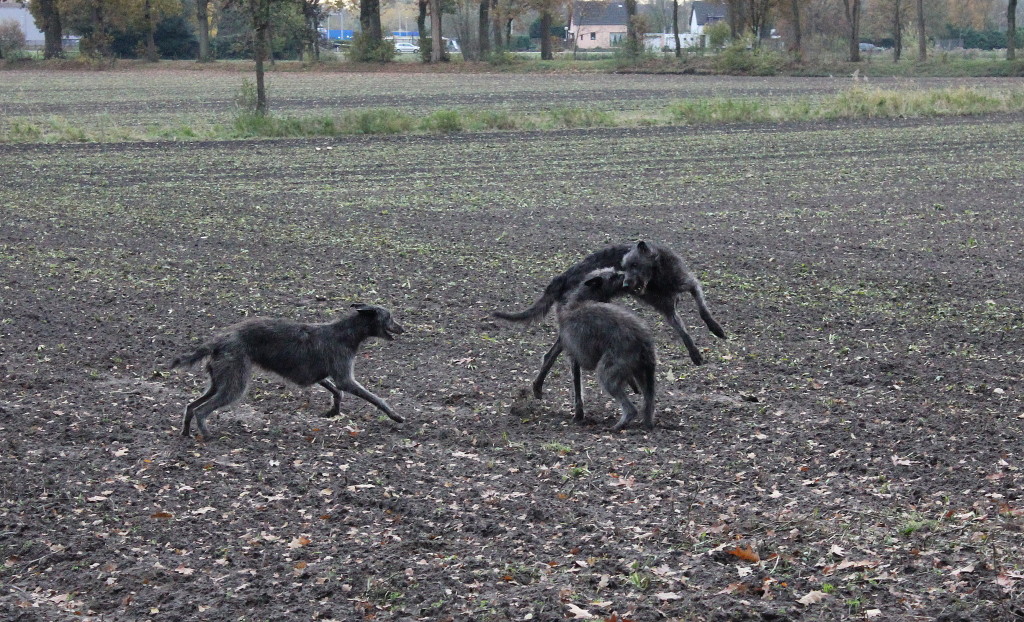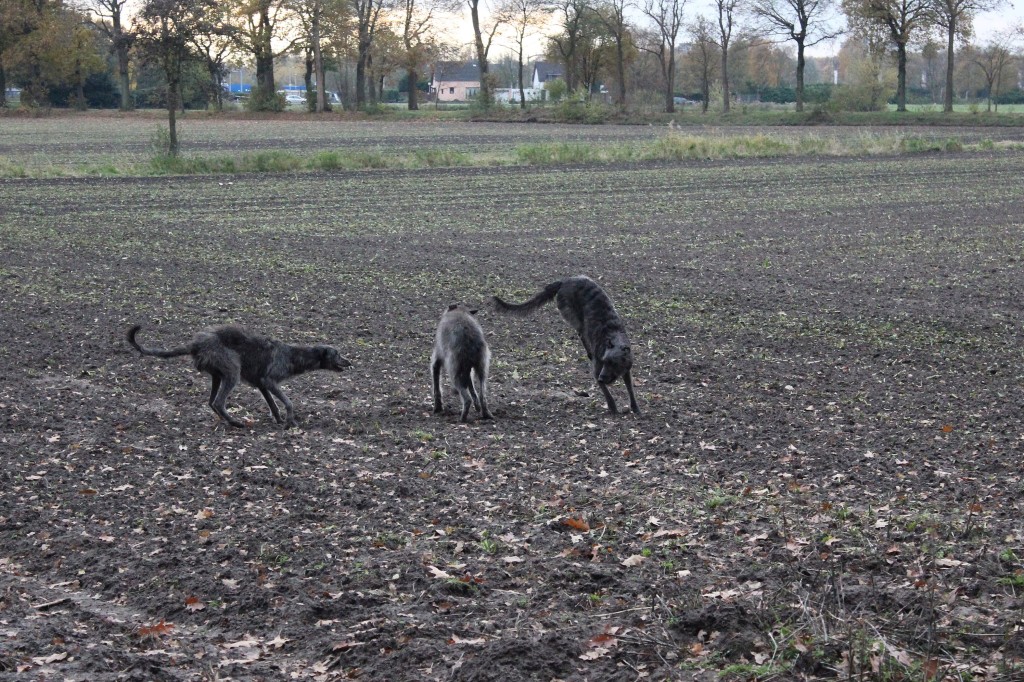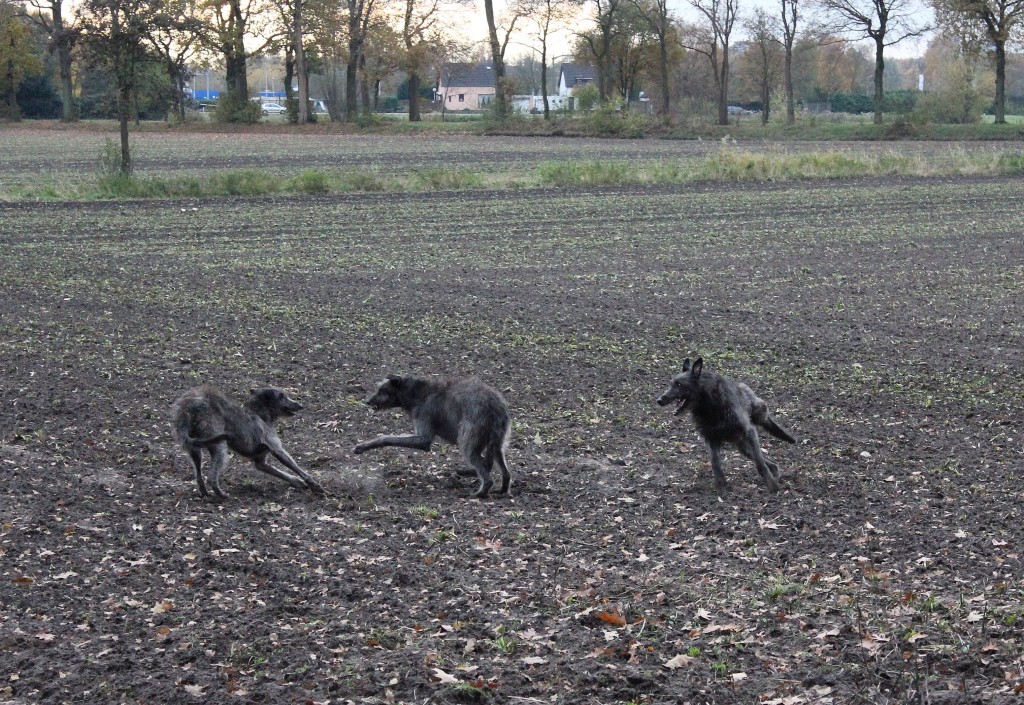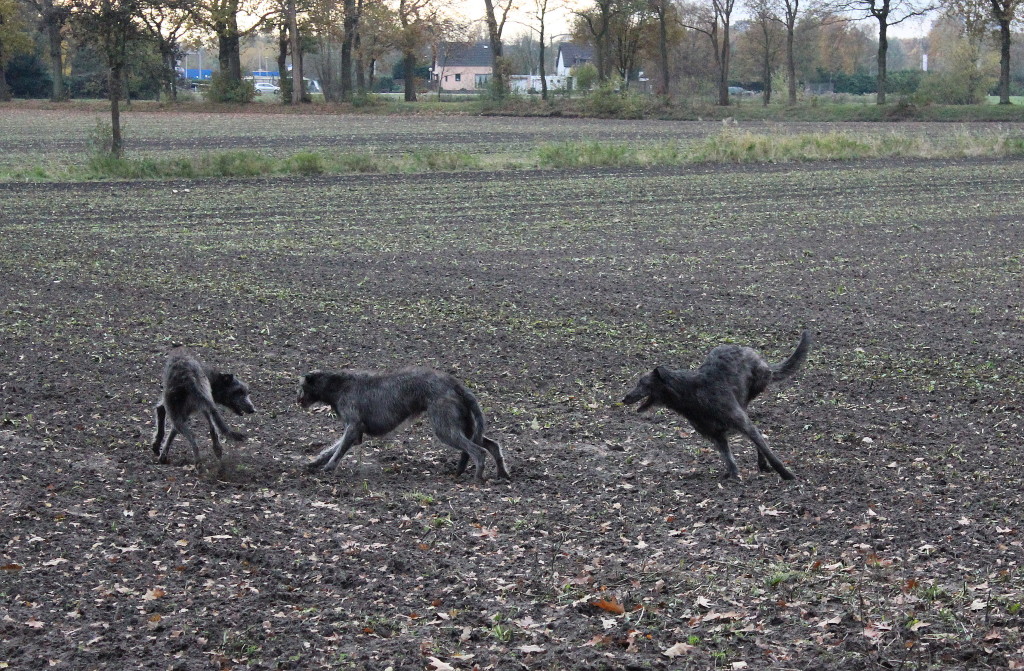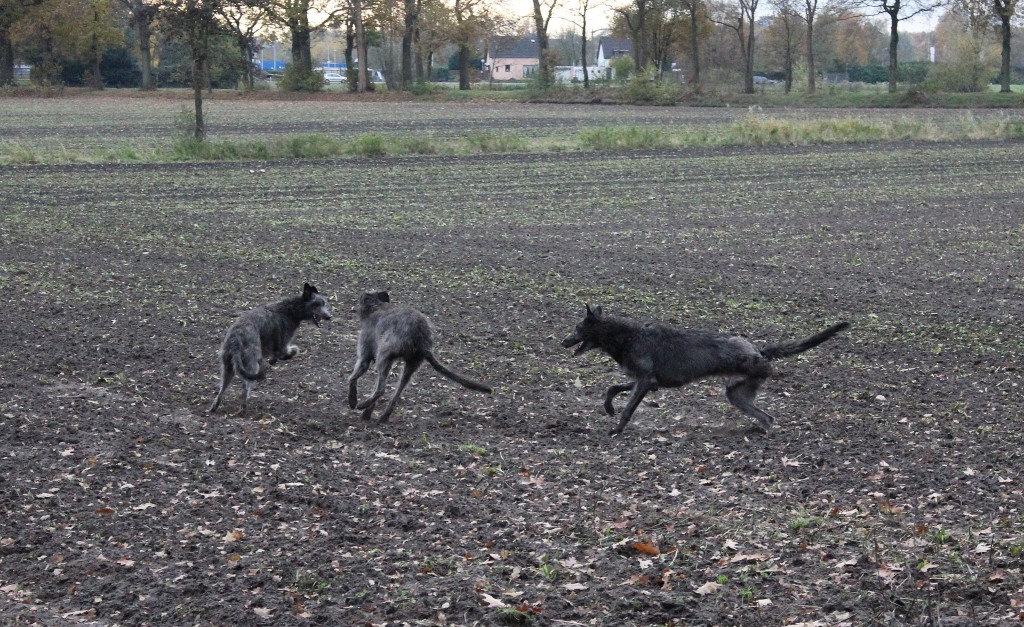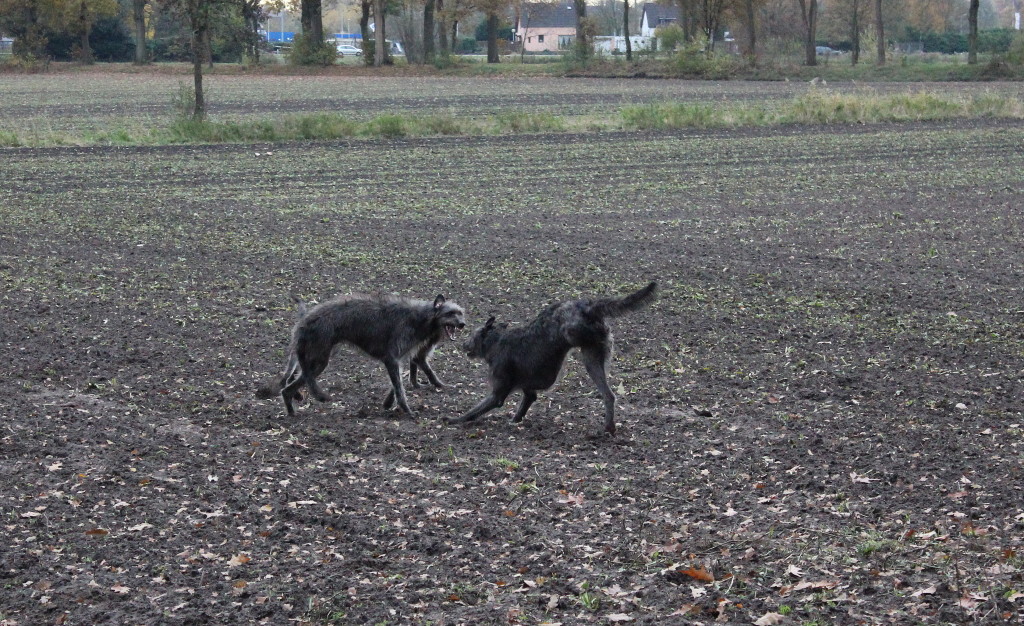 At some point Brandir can't do it anymore. Bernice bites him in his buttocks and Calhoun grabs him by his neck. In the end Brandir gives himself won and fail on the ground.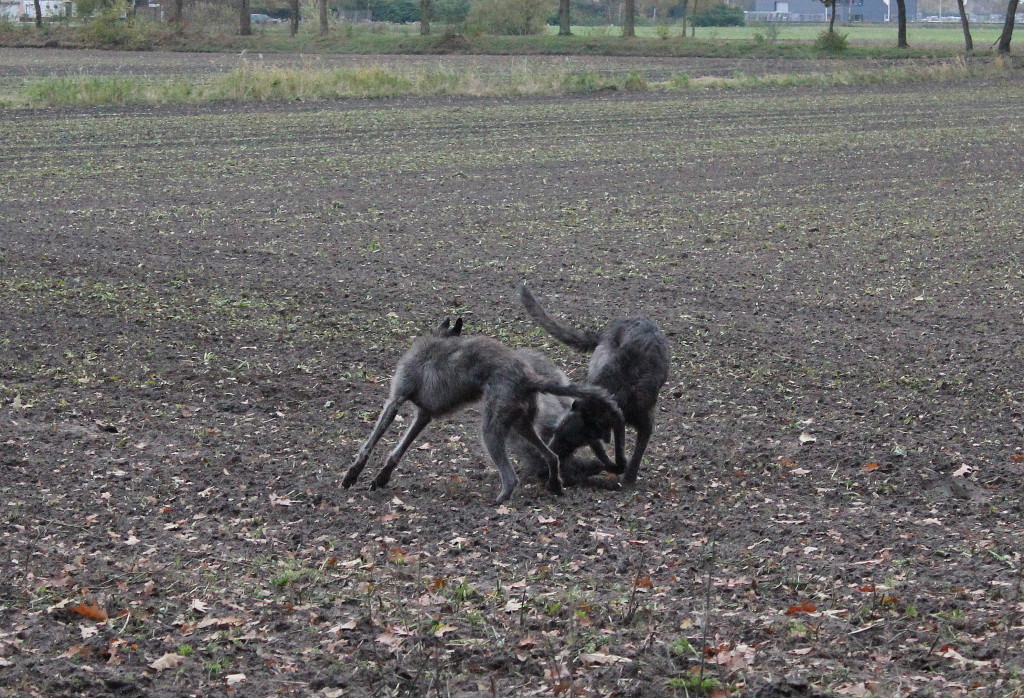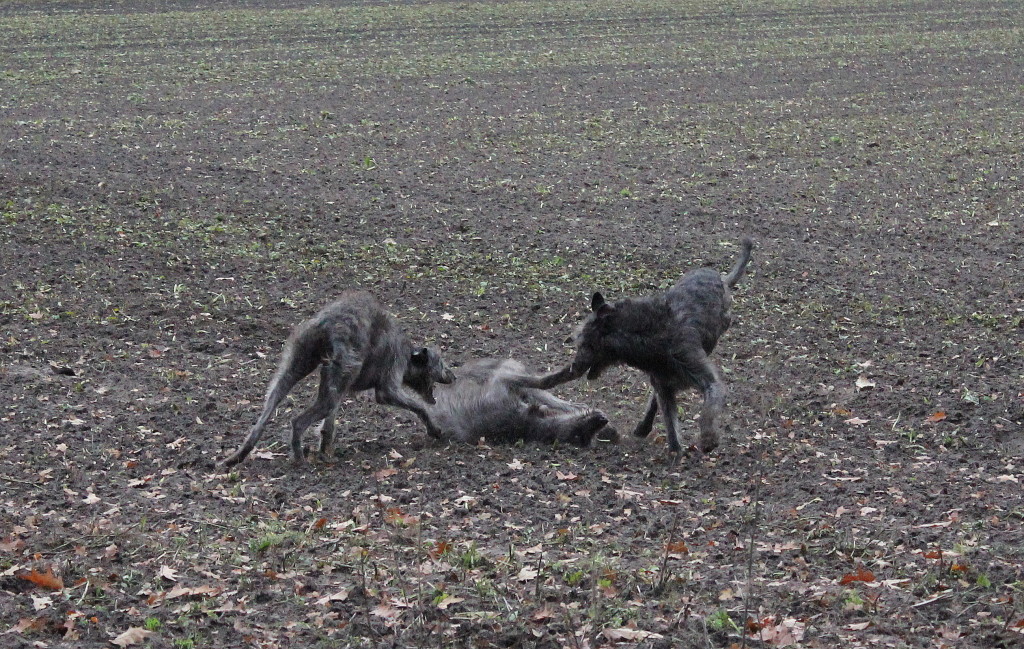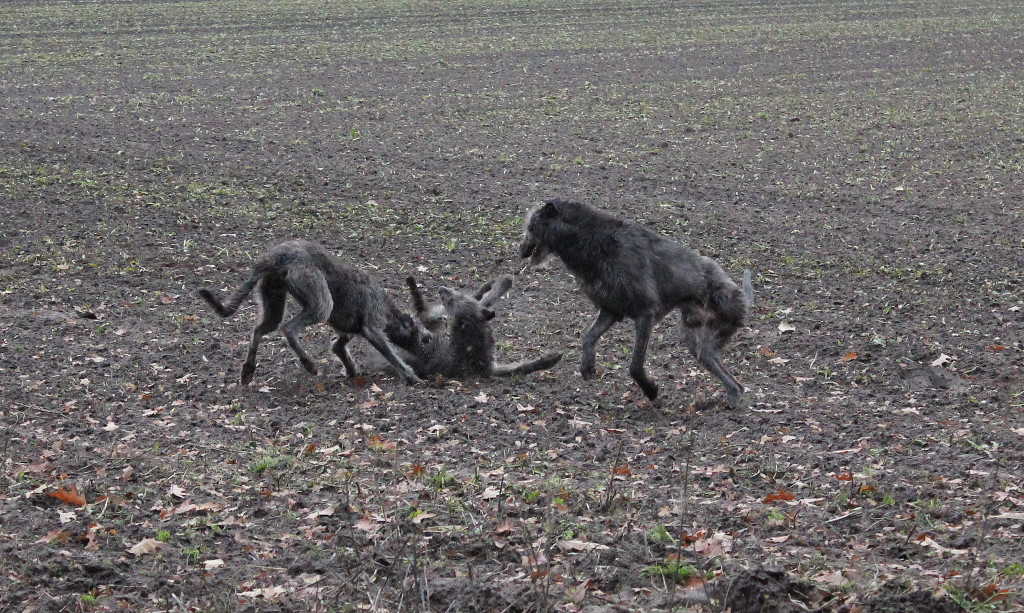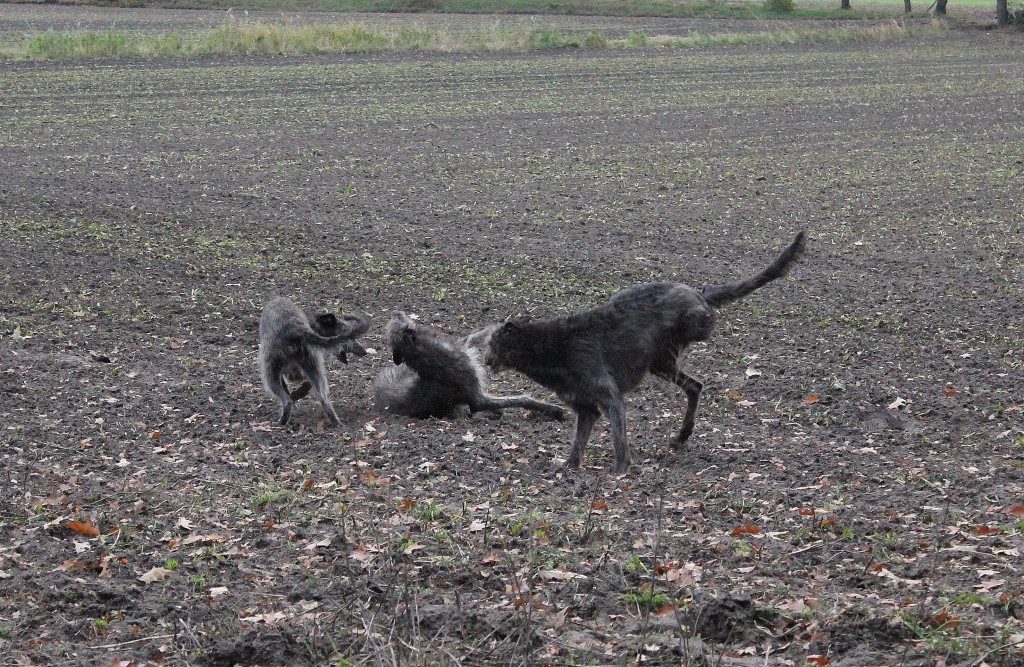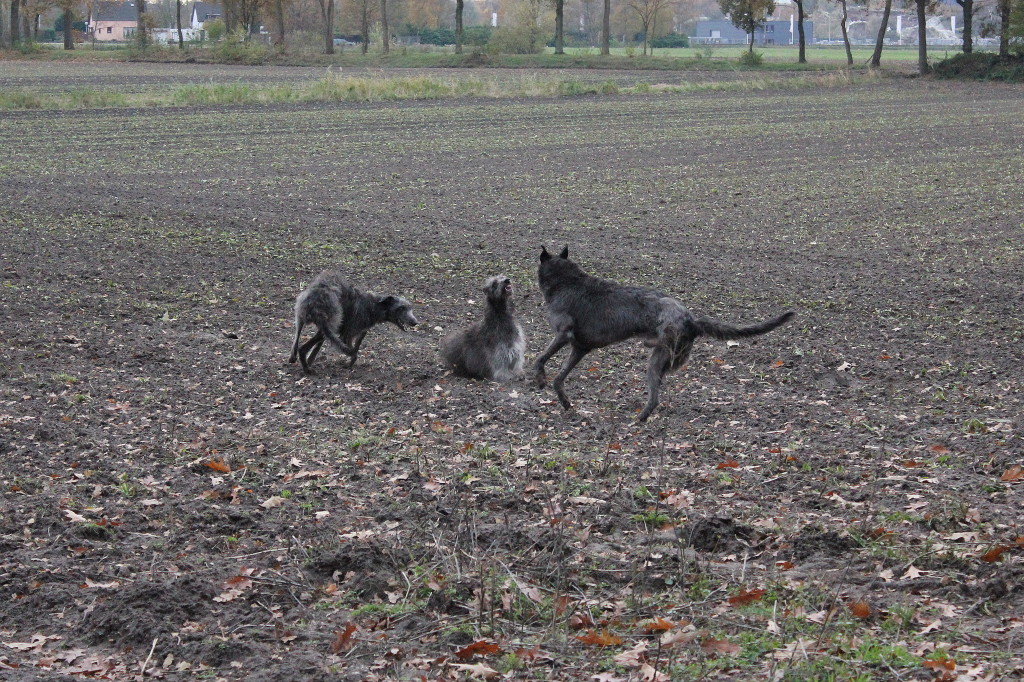 Now we are just ending by calling Calhoun with us. Brandir is relieved and draws another sprint with Bernice.
  We're only just 15 minutes on the road and Bernice is already looking like this!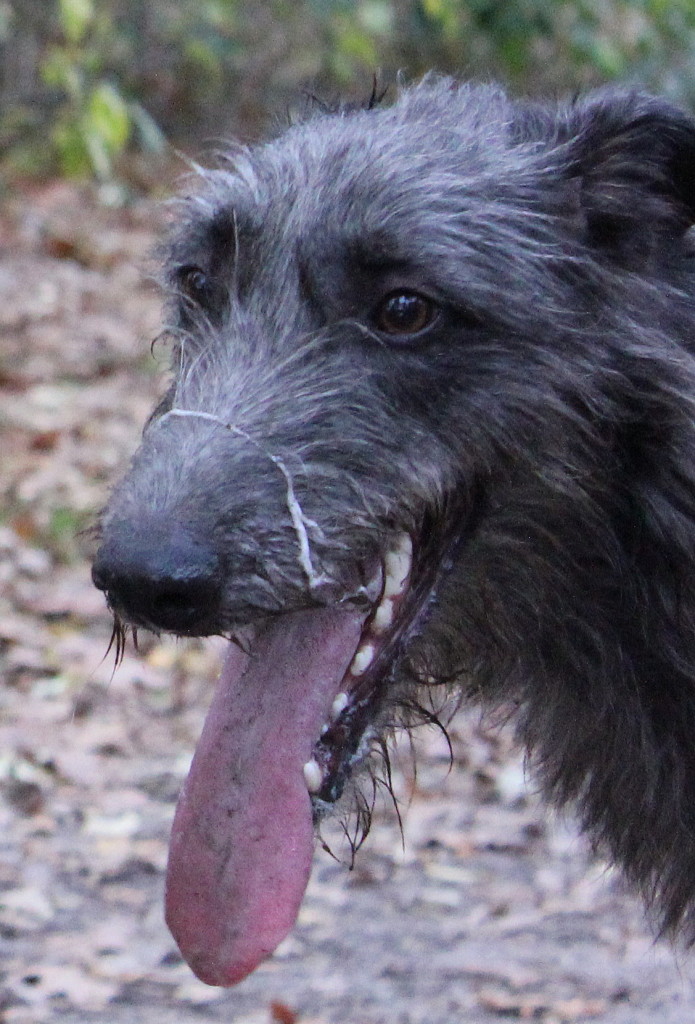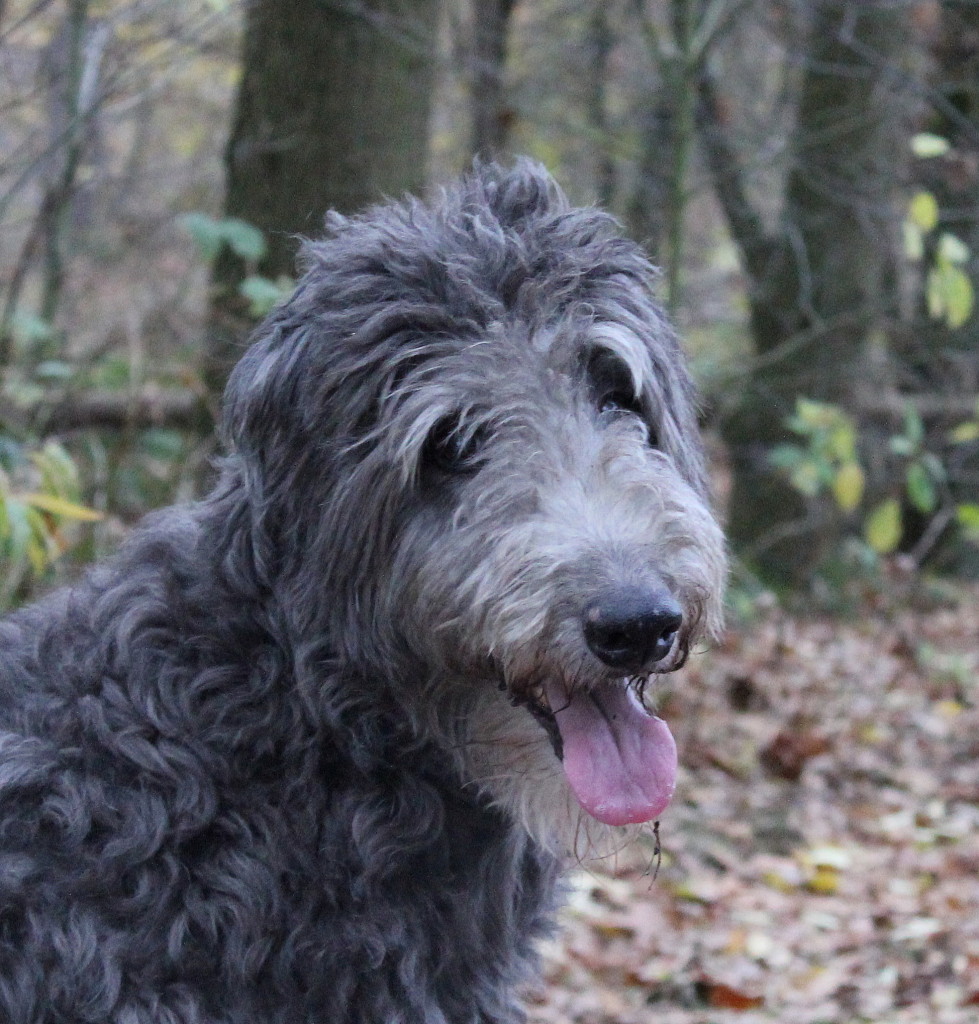 And our Speelgoedhound Cody, so.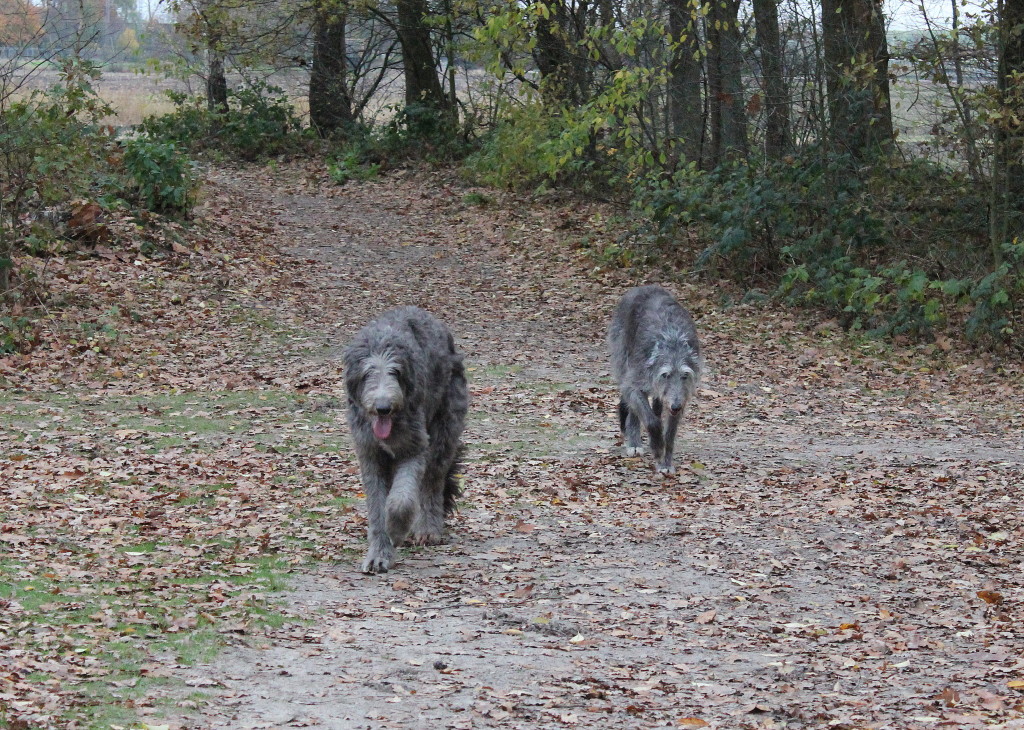 The walk continues and Calhoun makes it regularly exciting by putting his ears in the end. Nothing is lost to him but fortunately the deer have withdrawn safely.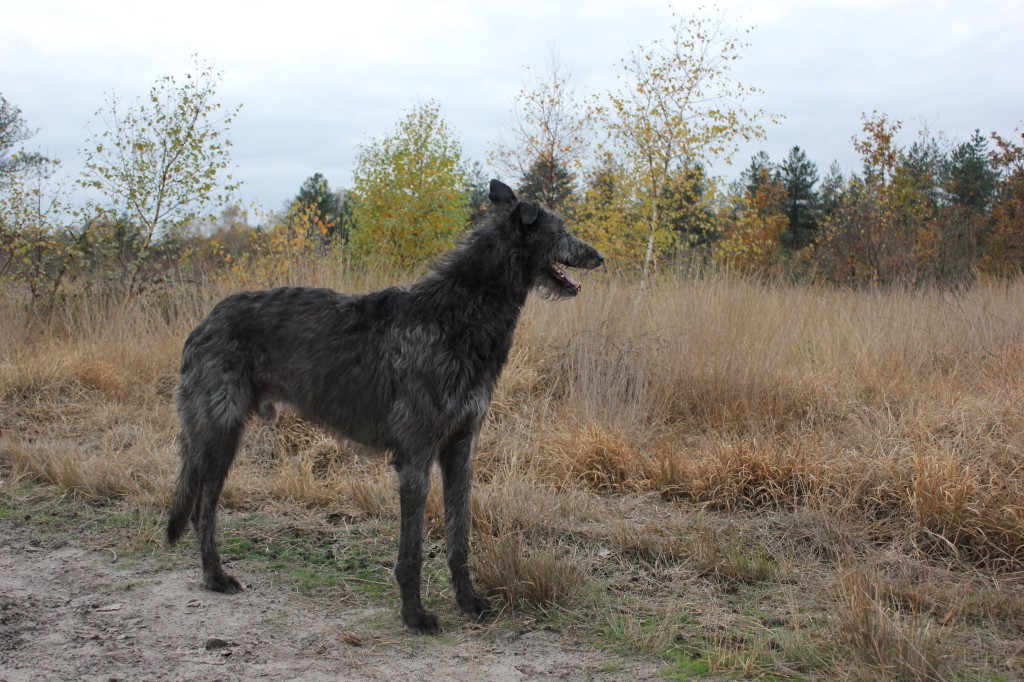 Caintha also wants to play with Brandir but as usual, Bernice also has to interfere with it.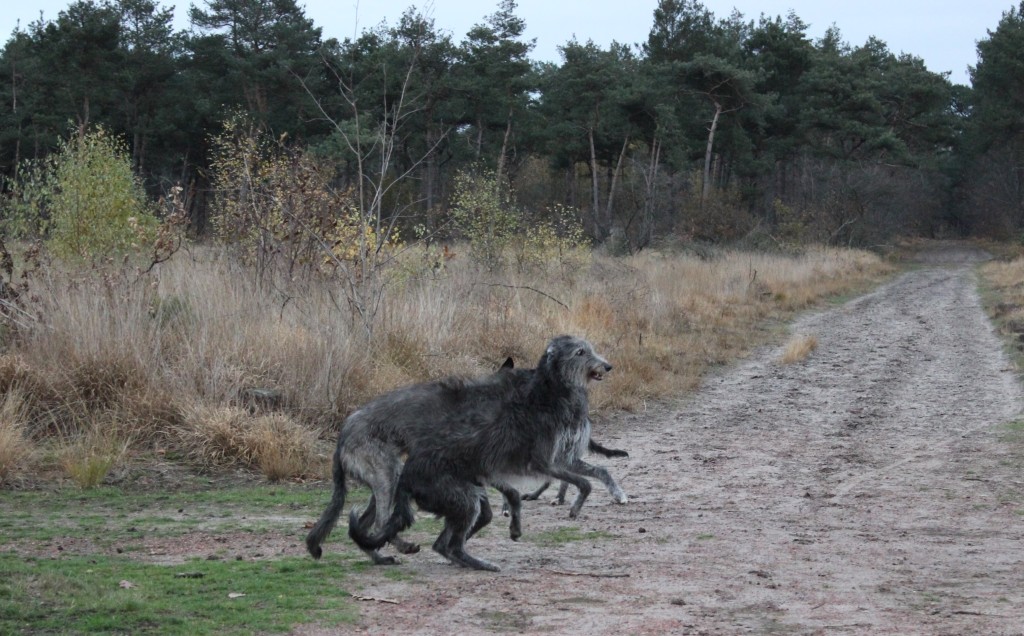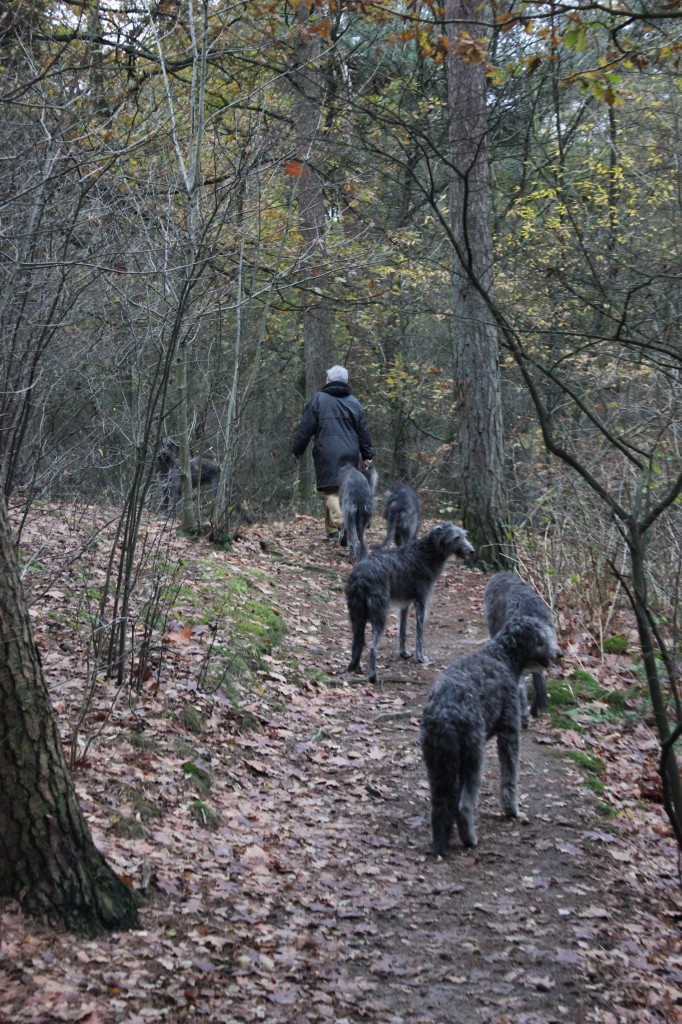 After an hour of walking, which is enough for Lavinia, Cody, Caintha and Calhoun, Brandir and Bernice can still romp around at home while Calhoun takes it.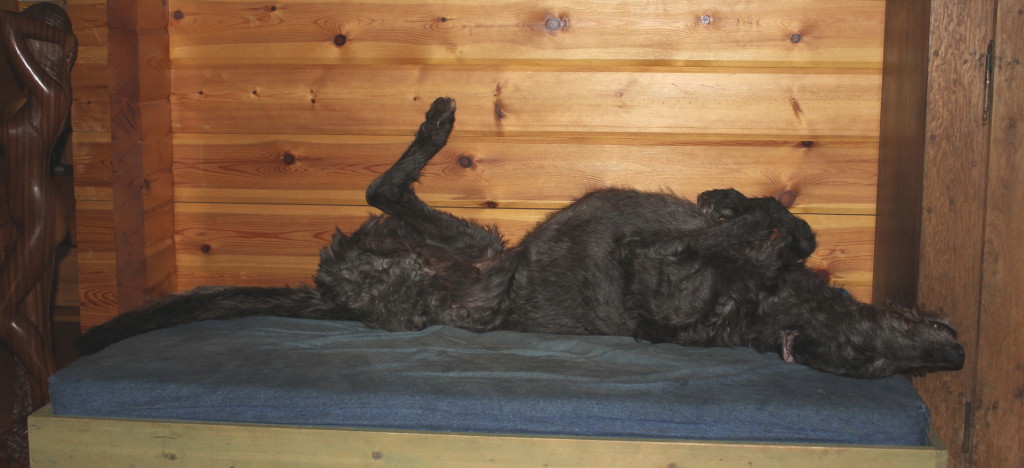 On Saturday we set out on a field in the woods of disk a small piece of coursing for Brandir, Bernice and Calhoun. Brandir started again perfectly and we also let him run with Bernice. I was afraid he was going to play but also this went fine! A very reassurance, as he will have to do this in the short term. Since Calhoun had seen that Simon had done the turning device in the car, he also had to walk a bit. It's incredible but since he's missing his hind leg he's so super motivated that you just can't refuse it! There seem to be a number of people who are struggling to make Calhoun do what he has done all his life. These people have no idea of Calhoun's mental and physical condition. He has no pain, is not sick, is in very good physical condition, he eats well, he drinks well, he is playful and he is cheerful. Since he has losgelopen from puppy in the most wild areas he knows exactly how to deal with his body, even now on three legs. The people who are worried can do this better to the hounds that appear with a very bad condition or crippled on the Coursingterreinen. As long as it goes well with Calhoun I let him do what he wants and for what he is born; Hunt.