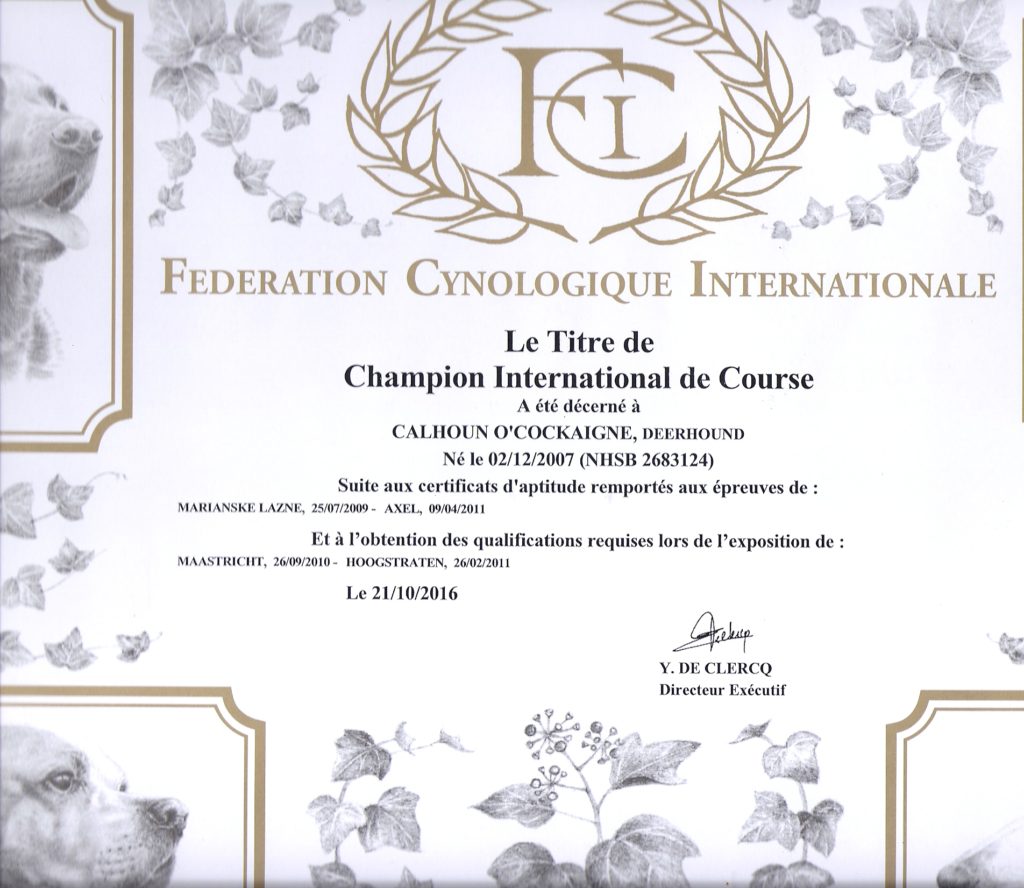 Finally!
Here it is then, Calhoun's thirtieth title!
Posthumously received after a long battle but so you see, the arrester wins!
Today he would have become 9 years old but his brothers Cscarf, in England, Ché in Belgium, his sisters Claire and Chime, both in Germany, are celebrating their ninth birthday!
HIEP!!!