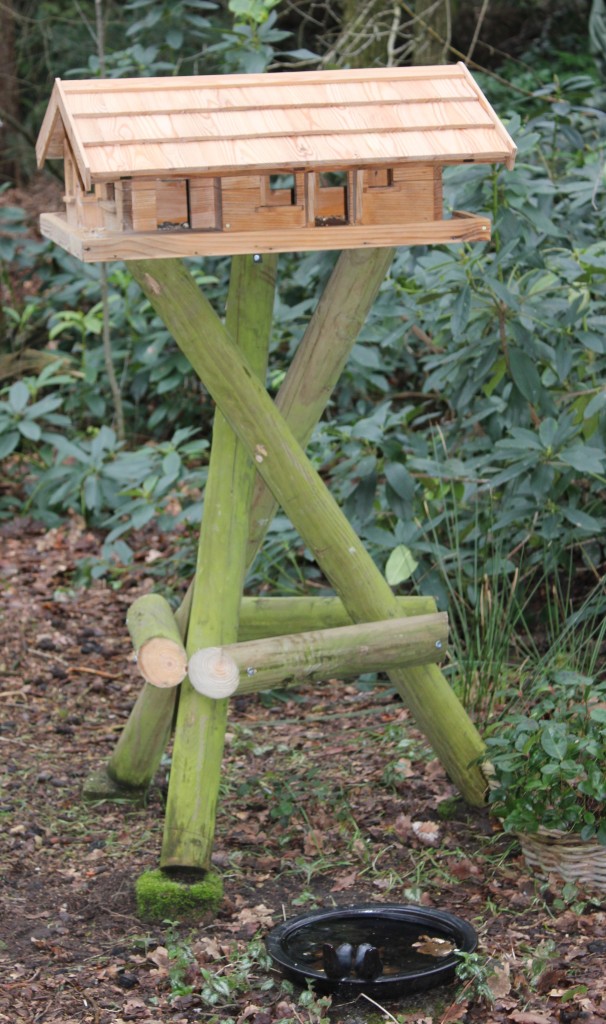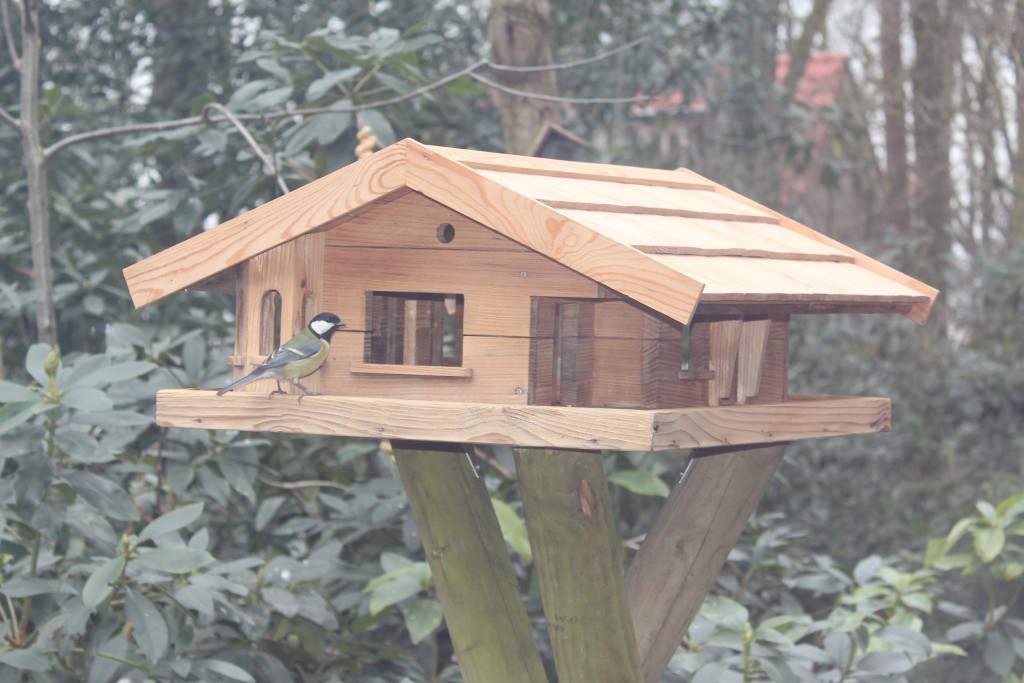 Here are some photos of our beautiful birdhouse.
The birds are very happy with it. The birdhouse is visited every day by a ton of titmice, robins, blue woodpeckers, doves, turtledoves, jays, and magpies. The great spotted woodpecker hasn't dared to try it yet, while blackbirds and finches prefer to stay on the ground. Stout as they are, wood pigeons do not fit. I still have to put in a rope ladder for the squirrels because they can't get up there now. But when it's there, they will inspect it, curious as they are.
It's is a very nice birdhouse!
It's really a very nice bird house!